As the world celebrates the 50th anniversary of the Apollo 11 moon landing, National Public Radio's Science Friday is highlighting imperiled space heritage and the research being done to save these significant sites. Following a successful live show in Tampa last November, Science Friday came back to Florida to visit with Dr. Lori Collins, Research Associate Professor and Co-Director of the Digital Heritage & Humanities Collections (DHHC) at the University of South Florida Libraries.
In "These Launchpads Took Humans To The Moon. Will Rising Tides Bring Them Down?" Science Friday's Alexa Lim and Daniel Peterschmidt met Dr. Collins and the DHHC team, along with Cape Canaveral Air Force Station (CCAFS) 45th Space Wing and NASA project managers, to learn more about the NASA's historic launch complexes and how climate change and rising waters present an ever-quickening risk to historic structures, as well as future space complex development.
With a camera and audio crew, Science Friday's Lim and Peterschmidt recorded the innovative DHHC team working with laser scanning and imaging gear at the Launch Complex 34 facility at CCAFS. Today, the site serves as a memorial to the Apollo 1 tragedy, and is part of a National Historic Landmark District designation, along with several historic facilities located on CCAFS. Launch Complex 34 is where the Apollo missions all began, and despite the tragic deaths of the first pioneers, the Apollo missions would go to the moon on July 16, 1969, with the first lunar walk by Neil Armstrong on July 20th.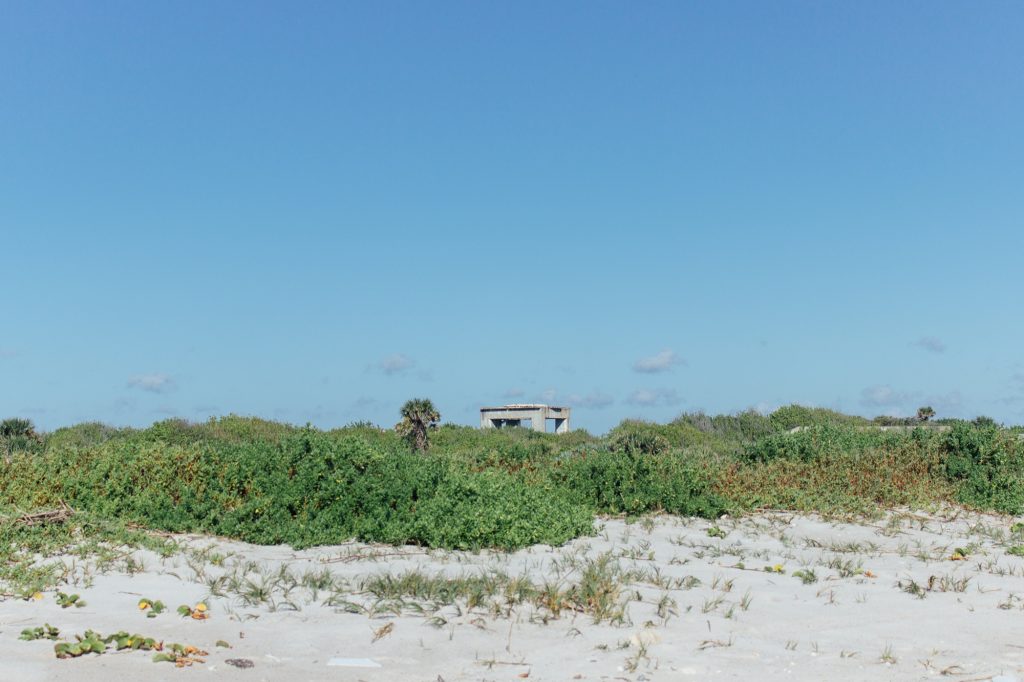 Dr. Collins and her team began working with the United States Air Force at Cape Canaveral four years ago, as a part of a five-year program monitoring heritage strategies and tools for conservation, preservation, and management. The DHHC team use the latest 3D kit to capture historic manned-mission and Cold War Era sites that are central to the CCAFS's National Landmark designation. These digital data and models are being used to preserve these treasures of space history for future generations to come, and serve as the basis for significant online digital collections being developed by the USF Libraries that will drive open access, research, and interpretive applications.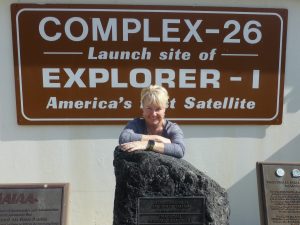 "These structures and landscapes are like endangered species, vanishing treasures that once they're gone, they're gone," Dr. Collins shared with Science Friday producer, Alexa Lim. "I think that one of the things we're doing is making sure that these historical landmark features, even if diminished or changed, can be visualized, shared, and associated back with the place, preserving the past for the future."
Listen to Science Friday live online at 2 p.m. on Friday, July 19, 2019, with the piece featuring USF's Dr. Lori Collins starting at 2:20.
The episode airs on our public radio WUSF Friday at 7 p.m.
The online article and audio are available now too! And check out SciFri's interactive tour of NASA and CCAFS's historic launchpads in Google Voyager made during the fieldwork follow-along.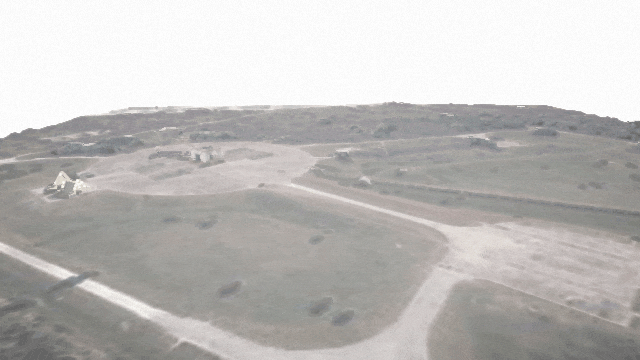 This project is also part of Open Heritage and Google Arts & Culture. Read more in "Preserving Heritage & Providing Open Access: A New Partnership in Preservation Brings 3D Leaders Together."
---
Listen to the first Science Friday segment with Dr. Collins, "Uncovering Artifacts And Archaeological Finds With Lasers." The segment was taped as a live show at the Tampa Theatre, where Science Friday host Ira Flatow interviewed Dr. Collins about how she and her team use visualization technologies to preserve archaeological and historically significant, and often imperiled, items from natural decay and disaster.