"It was the best of times, it was the worst of times …." Charles Dickens' oft quoted opening to his A Tale of Two Cities seemed an appropriate sentiment as the fall semester began. Let's deal with the last part of the quotation first.
Hurricane Ian's impact on Florida will likely persist for some time. Some of my colleagues from State University System libraries reported major impacts both on their communities and their facilities. In the Tampa Bay area, we were extremely fortunate to have missed the most severe weather events, but the stress and disruption felt throughout the community made it feel a bit like "the worst of times."
On the other hand, some recent developments lead me to be very optimistic. First, the new budget process and a stellar legislative session for USF resulted in the first substantive increases in the USF Libraries' budget in over 15 years. These much-needed funds have been used to cover cost increases that we experience each year in our library resources budget, thereby protecting the collections that our faculty and students rely upon for their research.
Second, we used a portion of the new investment to support hiring personnel to provide the range and depth of research expertise that our university deserves. Since the middle of the year, we have successfully recruited nine librarians to support academic programs and innovative service portfolios. We also hired 13 non-faculty professionals to partner with the new and existing library faculty in delivering exceptional service outcomes. Across all three campuses, and in concert with USF's administration, we have refocused on our most valued library resources, our colleagues, both to provide much deserved salary increases and to improve the employment experience. The continuing pandemic was tough on everyone regardless of their role, and it was important to honor the commitment of the library team.
In closing, my optimism is high and I look forward to more of "the best of times."
Todd Chavez
Dean, USF Libraries
tchavez@usf.edu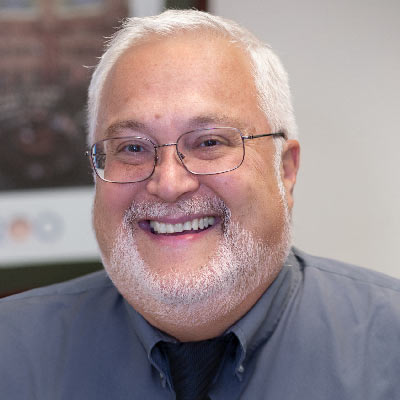 ---
Administrative Contacts
Terry Hutchings
Assistant Director
tdhutchi@usf.edu
| 813-974-4497
JoAnn DeLarm
Administrative Assistant
jdelarm@usf.edu
| 813-974-1909