Statement from the Dean
I think we would all agree that 2020 has been a heartbreaking year around the globe and, most especially, in the last week here in the United States as we witnessed brutality and injustice directed against our fellow citizens, friends, neighbors, and families. Anyone watching the recent protests and demonstrations has to wonder, how will we solve the deep, ingrained problem of systemic racism?
First, as the Dean of the USF Libraries, I believe that it is important to clearly state that the faculty and staff of the USF Libraries stand against racism, injustice, and violence. The first step in supporting our community is acknowledging that the problem of systemic racism requires all of us to actively engage in finding solutions. But what do we do now?
I propose that one of the most enduring contributions libraries can make to a solution lies in the collections that we bring to bear on these complex issues. We must engage in rigorous evidence-based debates while sharing a common foundation of accurate, unbiased, and relevant information. To accomplish this we must, in the words of the leadership of the MIT Libraries, "leverage the work, values, and resources of libraries, archives, and university presses as forces for social justice." Collectively, the many statements promoting diversity and inclusiveness, supporting nonviolent protest, and expressing commitment to a society free of racism suggest that much work is needed here at home. Black lives matter, and we have collections to amplify that statement.
Effective immediately, we will launch an initiative aimed at leveraging existing African American History collections to promote peaceful solutions and promote social justice for all. The USF Libraries' collections, and our commitment to access to high-quality information, are the foundation of our mission to support transformational research at USF. Our initiative will position these collections to contribute to the national dialog and to the work that must be done to peacefully end racism and discrimination.
Although I emphasize the role of our collections in this proposal, we can be proud that libraries positively contribute beyond those collections by providing safe spaces for discussion, exploration, and learning. We value knowledge but also the examination and reexamination of the biases that may undergird this knowledge and we listen to and promote unheard voices, stories and experiences of members of our community past and present.
I am open to your contributions, ideas, and feedback. This initiative will be a team effort, and I look forward to solving these challenges together.
Stay tuned for more information, stay healthy, and stay safe.
Sincerely,
Todd Chavez
Dean, USF Libraries
tchavez@usf.edu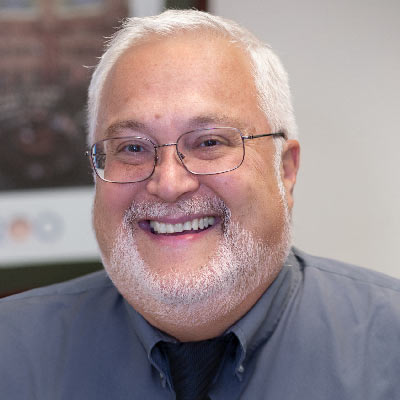 ---
Administrative Contacts
Florence Jandreau/Sr. Assistant to the Dean
fjandreau@usf.edu | 813.974.1642
JoAnn DeLarm/Administrative Assistant
jdelarm@usf.edu | 813.974.1909