Another USF Milestone!
I suspect that many of us have reached our limit for news regarding the COVID-19 pandemic and its impact on our world. In this message, I will stay clear of that subject except to stress the importance of our community's willingness to support each other by following all of the mitigation measures to avoid another outbreak. Please!
What I want to share with you is the very positive news of the USF consolidation that officially occurred on July 1, 2020. Nearly 20 years ago, the University was compelled to seek separate accreditation for each of the then four campuses comprising USF: Tampa, St. Petersburg, Sarasota-Manatee, and Lakeland. This was a jarring event in that what was a single university suddenly had to become four separate institutions with all of the infrastructure that requires.
Fortunately, the library community is made up of a group of professionals driven to collaborate for the benefit of all of our communities of service. We bristle at the obstacles that commercial publishers create when those actions limit open-access to information resources. We share our collections with one another and collaborate to provide the best possible services to anyone who needs them. The "separation" was not a natural path for the libraries to follow.
So rather than follow, we preserved as much of our natural tendency to collaborate as we could and continued to work together for the benefit of the entire USF community, regardless of geographic location.
That natural tendency paid dividends in 2018 when the legislature passed a law requiring the three campuses to again consolidate under a single accreditation. In one short year, the USF Libraries went to work to remove the few barriers that had crept into our organizations and we have emerged with a single USF Libraries "family" with physical locations on each of the campuses and USF Health. Students and faculty have grown used to seamless access to the extensive online collections we collectively hold – now that model extends to the service portfolios that each campus library brings to the collective "table."
We are pleased that we are back together as One USF because the USF Libraries are stronger together than apart!
Sincerely,
Todd Chavez
Dean, USF Libraries
tchavez@usf.edu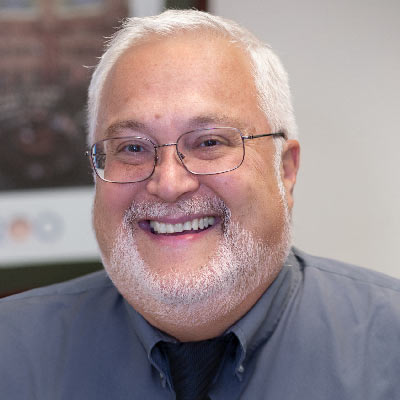 ---
Administrative Contacts
Florence Jandreau/Sr. Assistant to the Dean
fjandreau@usf.edu | 813.974.1642
JoAnn DeLarm/Administrative Assistant
jdelarm@usf.edu | 813.974.1909