Reading Time:
4
minutes
Gender and sexuality studies are a popular analytical framework in the humanities, social science, and history fields. USF students and faculty are pursing innovative research on how these topics intersect across a multitude of subjects, and to support them, the USF Libraries are working to make resources accessible in many different ways. The Women's and Gender Studies LibGuide offers e-books and databases that are easily accessed from any location. However traditionally, the primary sources from our archives are a bit harder to obtain off campus. Special Collections is remedying that.
Over the past two years, the SpecColl team has used various digital humanities tools and techniques to provide opportunities for student to engage with gender studies primary source materials. A main method of delivery has been through creating digital exhibits through ArcGIS StoryMaps. These exhibits curate captivating digitized materials and put them into a storyboard-esque display for easy consumption. The exhibits have been utilized in instruction sessions hosted by SpecColl, where many of the courses in attendance involve the study of gender in historical and literary contexts. Explore these online exhibits below.
Women & Crime Fiction
Women & Crime Fiction is a recurring in-person and virtual session in conjunction with Dr. Jessica Cook of the English Department. Materials examine both the femme fatale and damsel in distress stereotype associated with women in crime fiction, as well as examinations of authorship and genre. A subsection is dedicated to LGBTQ+ identities, including the prolific genre of lesbian detective fiction, intersectionality, and the portrayal of queer and Trans identities.
Resource Spotlight: True Crime Magazines


Women & Work in America since 1870
Women & Work in America since 1870 was created in conjunction with HIS 6939 Seminar in the Americas: Women & Work in the US (1870 – Present), and examines labor history and engagement in civic and domestic spheres. Preview and full text documents provide a look at consumerism, motherhood, domestic labor, labor organizing, sex work, education, nursing, and community activism. To learn more about the exhibit and its resources, check out this post on Digital Dialogs.
Resource Spotlight: Social Adjustment of the Foreign Born: A Guide to Chairmen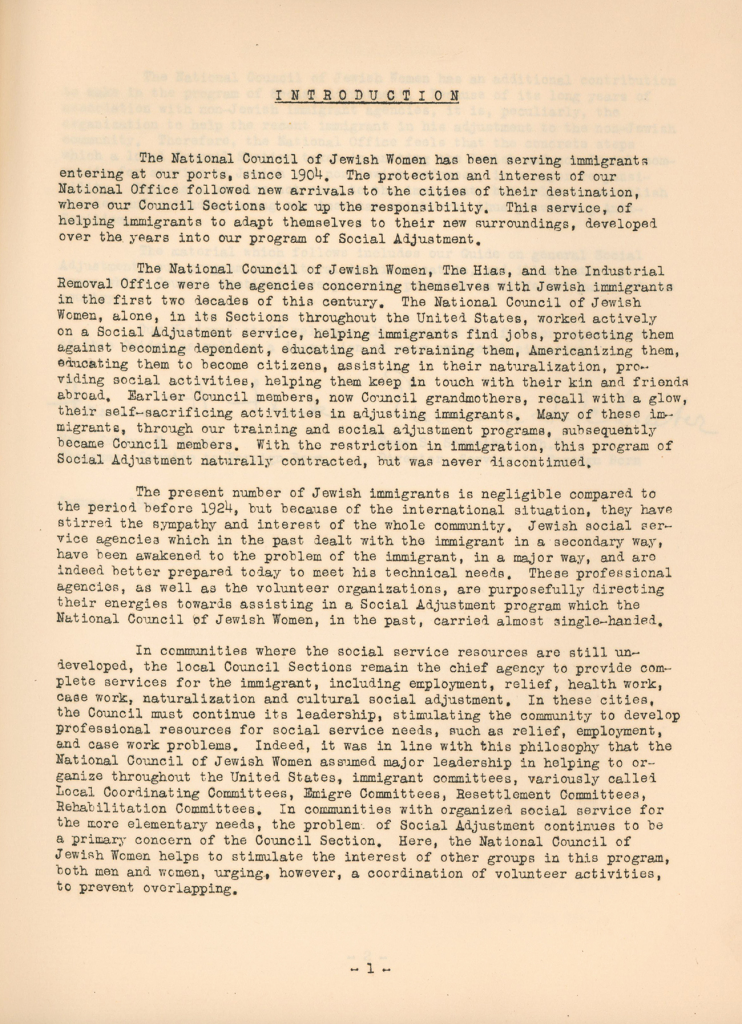 Primary Source History Hub
In an exciting partnership with the History Department, all undergraduate majors engage with Special Collections resources as part of an analysis project for HIS 3002 – Historical Research and Methods. Special Collections personnel created a Primary Source History Hub that includes more than 150 full-text or excerpted documents across seven subject-specific document packets. There is an entire page dedicated to Topics in Gender & Sexuality History, showcasing a range of published and archival documents from seminal 18th century texts on the development of feminist discourse, 20th century queer bar photographs, and 21st century self-published zines about patriarchy and capitalism.
Resource Spotlight: Ellen Haynes Green papers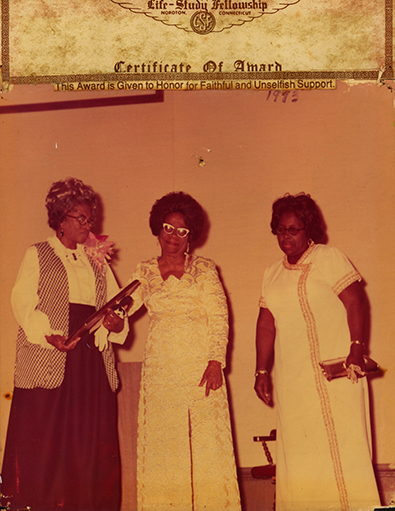 Edie Daly: Exploring the Life and Collection of an LGBTQ+ Activist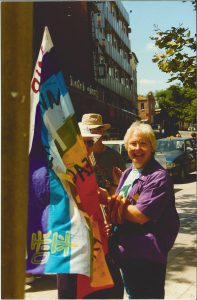 In 2005, Dr. S. L. Crawley, then a faculty member with Women's & Gender Studies, helped to secure a set of archival materials from Edie Daly, a local lesbian and feminist activist. Daly's collection would be the inaugural donation to a GLBT and Florida Women's History Initiative, which would become our LGBTQ+ Studies collections today. The newly created digital exhibit, Edie Daly: Exploring the Life and Collection of an LGBTQ+ Activist, details her activism as told through various materials from her own archival collection.
Edie helped to found the Women's Energy Bank, a community collective that created a meeting space and programming for women and lesbians in the Tampa Bay area. They hosted a Salon where women could come together, create, learn, and foster relationships. The group published Womyn's Words (1983-2011), a periodical that covered local events, legislation, art, literature, culture, and politics. You can learn more about the group on Digital Dialogs.
Resource Spotlight: Salon Flyer