Reading Time:
2
minutes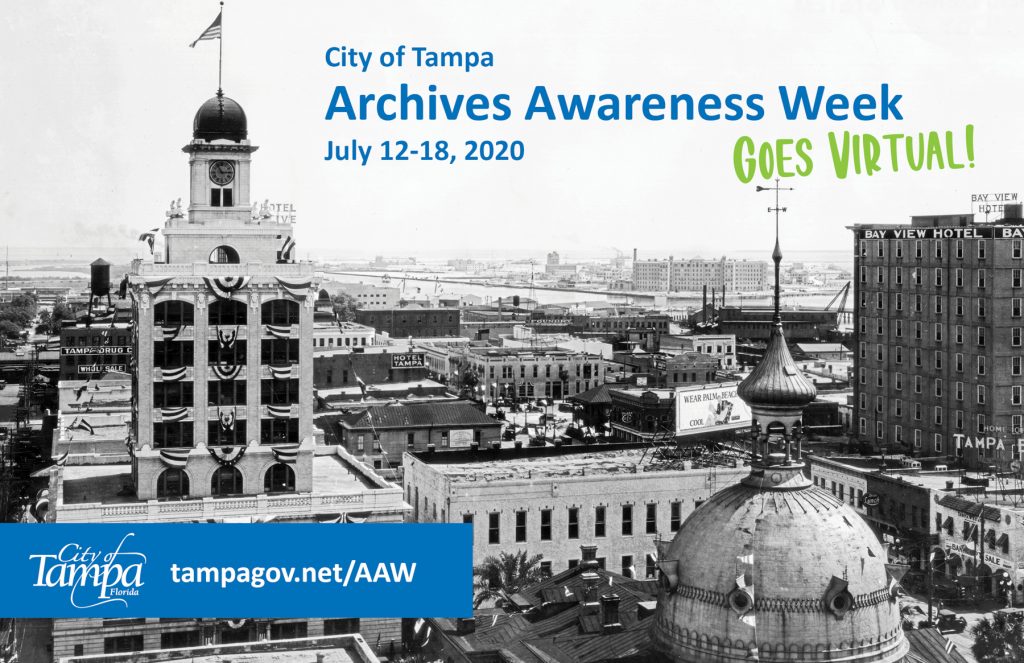 Each July, the City of Tampa recognizes Archives Awareness Week as part of the city's annual birthday celebrations.
As one of the Tampa Bay area's larger archival repositories, the USF Tampa Library Special Collections has celebrated with the city for many years. In the past, the event gave Special Collections an opportunity to open its doors to the public and invite them to learn about and interact with our materials.
This year, we are happy to take our collections to the people in the form of online exhibitions, allowing the public to view more of our resources from home.
Patrons can delve into more than two dozen exhibits on subjects such as ecology, Florida Studies, genocide, and USF History. From homecoming to the Holocaust, the Roseate Spoonbill to the history of Tampa's Black community, our Special Collections are yours to explore!
To learn more about archives, collections, and local history, be sure to tune in Monday, June 13th from 3-5 PM for "Tampa Then and Now," a special virtual program hosted by the City of Tampa. You'll meet me, Andy Huse, USF Tampa Library Special Collections' librarian and resident historian, discuss my new book, From Saloons to Steak Houses: A History of Tampa, and the Honorable E.J. Salcines, who will share his thoughts on the 1918 flu and today's pandemic.
To view the program, simply click the following link at 3 PM on July 13th: www.tampagov.net/cable-communication/programs/webcast