Reading Time:
5
minutes
Andy Huse's latest book From Saloons to Steakhouses emerged during his years as a graduate student in the history department at the University of South Florida. His research began as an exploration of Tampa's history outside of the well-known cigar factories of Ybor city, and eventually turned into a discovery of local restaurants and bars that impacted Tampa's development.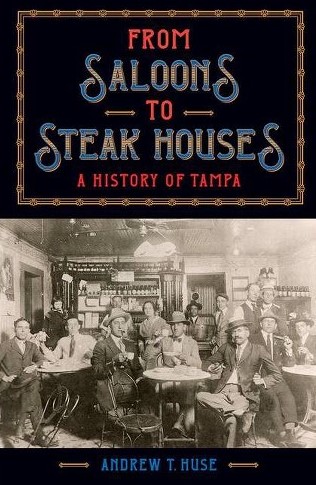 Huse's From Saloons to Steakhouses tells multiple stories from Tampa's rich history. Beginning with Tampa's founding in 1887, the book spans a century, and each chapter delves into the various social spaces and environments that working-class communities frequented over time—ranging from historic bars, theaters, gambling halls, soup kitchen, clubs, and restaurants. Huse also explores the cultural influences of Cubans, African-Americans, Germans, and other immigrant communities that entered Tampa. He identifies the struggles of the growing city as Tampa entered a new century amidst organized crime, social upheaval, development, and tourism.
Huse's research draws from local newspaper reports, first-hand accounts, and research materials held by USF Libraries Special Collections. This unit supports scholarly research, enhances teaching, and preserves USF and Florida history through its collections, services, and community partnerships.
Throughout the book, Huse features images and works from various archival collections and oral histories he conducted for the Oral History Program. From these materials, Huse provides a dynamic legacy of Tampa's history as both a city at work and at play.
To get a deeper look into his book From Saloons to Steakhouses, and his process as an author, here is a Q&A with author Andy Huse:
What inspired From Saloons to Steakhouses?
Ever since I arrived in Tampa to attend USF in 1994, I was intrigued by the area's rich history. In 1997, I enrolled as a graduate student in the history department here at USF, and took a class with professor Ray Arsenault focusing on southern history. I thought Tampa was an interesting subject, and by that time, I was aware of the unique resources in Special Collections and began to explore them through my research. I became especially interested in restaurants and bars, and how Tampa's identity was expressed and contested in those places. I thought about how eating and drinking and conviviality were universal activities that can unite or divide.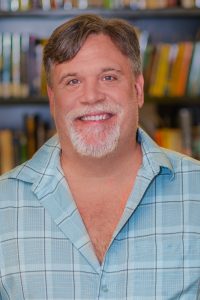 I was inspired not only by Tampa's colorful history but also by the scholarship I read. Dr. Gary Mormino, who I like to call the Godfather of Florida history, was a huge inspiration in and out of the classroom. I wanted to make history approachable in my writing.
After graduate school, I first set out to write a book about Tampa's restaurants and the food they served, but I became more interested in the events that happened in and around these public private places. Ultimately, it is a book about people.
Where did you get the information and research for your book?
I did the bulk of my research in Special Collections in the Tampa Library. Taking a deep dive into Tampa's history is a personal and professional passion. My time as a researcher in Special Collections will never end. This book may be published, but the journey continues.
Could you describe your process when writing?
Most of the time is spent gathering information and organizing it. In some cases, I let the information guide me. I had no idea what I would write about to cover World War I. A single brief newspaper article from 1918 ended up leading to a rich vein of research on wartime paranoia. Most of the time, I do way more research than necessary because I follow multiple "threads" or issues to see where they lead. Between the first draft and the finished book, it is a constant process of revision and proofreading.
In terms of writing and researching, do you feel your previous works/books influenced how you approached this book?
Previous experience working on The Columbia Restaurant: Celebrating a Century of History, Culture and Cuisine (University Press of Florida, 2009) and as a columnist was valuable in shaping my style. My keys to success are to relax when writing and avoid academic jargon, artistic pretense, and self-importance. Ultimately, I wrote a history of Tampa that I would have enjoyed reading.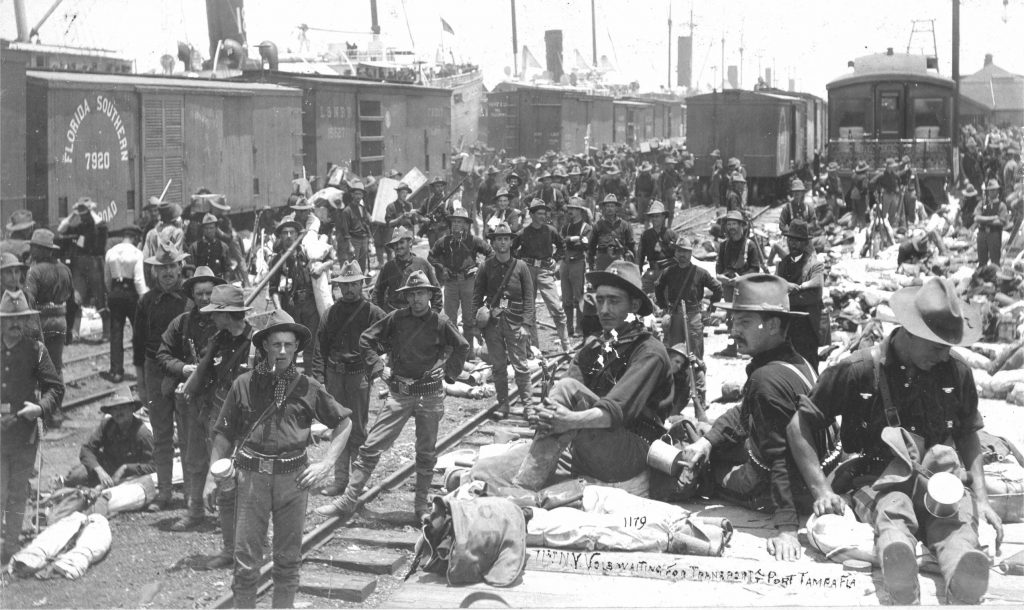 Why did you feel it was important to highlight Tampa's working-class communities' culture and cuisine?
I wanted to explore and understand the essence of the city in a compelling way. I wanted to explore big issues and personalities in small places.
From Saloons to Steakhouses focuses on the social spaces that people frequented as Tampa emerged as a city. Historically, have you noticed significant changes in Tampa's current social spaces or do you find they have remained the same over time?
I think the book demonstrates that social spaces and human relations are constantly evolving, but our basic impulses have not changed. The pursuit of happiness can be fraught with conflict.
Which chapter or piece in the book is your favorite? Why?
I don't know if I can pick a favorite, but the chapters on corruption and speakeasies were a lot of fun. I also love to work with oral history interviews to capture the voices and memories of the subjects. They tend to come into play in the last three chapters.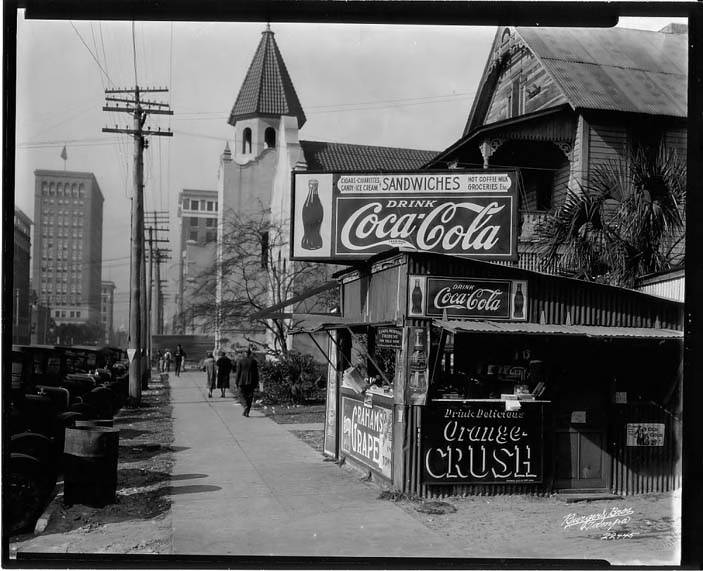 What did you learn when writing this book? What surprised you the most?
There were little surprises in every chapter. I had no idea that the fear of ground glass in food was such an issue during World War I. I had no idea that the owner of a local vaudeville theater became the test case in the U.S. Supreme Court for the White Slavery Act (Mann Act). I didn't know that the embalmed beef scandal in the army after the Spanish-American war was set off by events in Tampa, or that the police chief who vowed to crack down on vice during Prohibition was implicated in one of the biggest bank heists in local history. Researching and writing this book was certainly an education in and of itself.
What people/characters did you find the most interesting?
I love a good story, and the book has a truly colorful cast. A few favorites include: the rise and fall of Leo Stalnaker, a zealous Methodist judge bent on breaking Tampa's thriving criminal underworld; Francisco Rodriguez, a brilliant lawyer for the NAACP who made civil rights history; the police chief who arrived a war hero, frontiersman, and Tampa's best hope against lawlessness, and left as a bank robber and adulterer; the ne'er-do-well Luke Palmer, a "sport" who lived and died for gambling, brawling, and ladies of the night; or the Bartke family, who fell in love with the Tampa Bay area and relocated their legendary restaurant from upstate New York to the brand-new Tampa International Airport in the 1950s. There are so many.
---
Thank you Andy, and congrats on the book! To view works and learn more about Special Collections, go to lib.usf.edu/special-collections/collections/.