Reading Time:
3
minutes
The tradition of giving back to USF started before the University of South Florida opened its doors, when in late summer 1960, the USF Women's Club held their first meeting.
Grace Allen, wife of USF's founding President Dr. John Allen, hosted the meeting in her home as a way to invite women at the University, particularly non-working wives of faculty, to participate in supporting USF. This was during a time when many women didn't work, and the club's dual social and service roles gave women an opportunity to connect and enhance their relationships on campus.
Initially, the club was mostly social, with hundreds of interest groups to choose from (e.g. bridge, bird watching, supper, etc.) but it always had a service feature. Their fundraising initially supported student book scholarships and now supports so much more.
"Well, you give a book scholarship that lets one person buy books, but if you give to the library, then many people can use the books…." – Susan Vastine, former USF Tampa Librarian and Women's Club member since 1965 (Oral History Interview, University of South Florida, USF Women's Club Collection)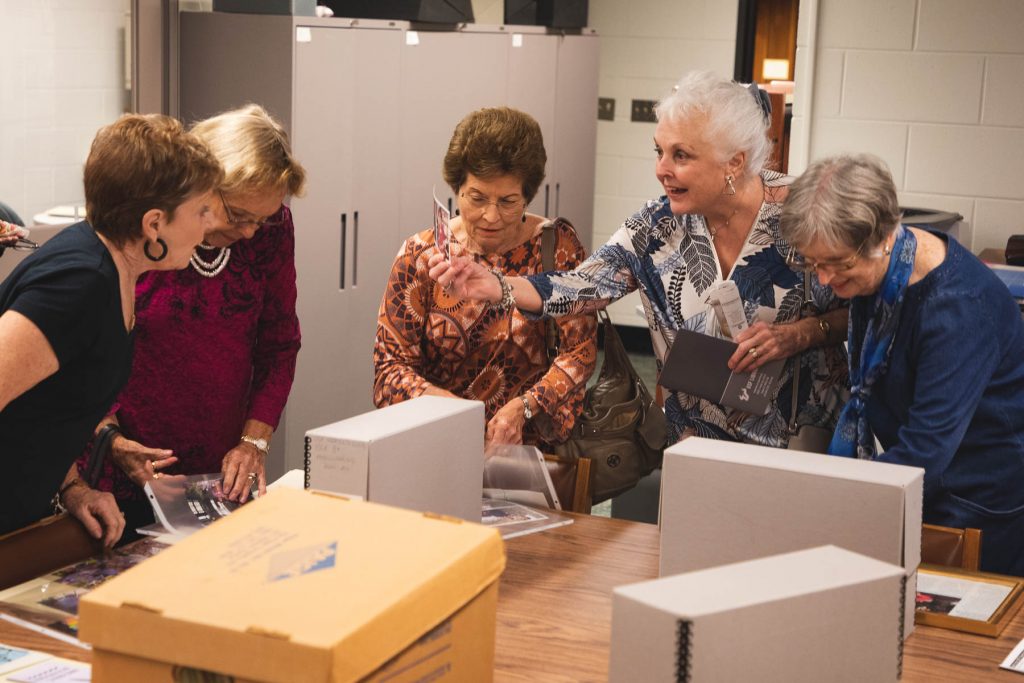 The club created an endowment in Allen's name, the Grace Allen Library Endowment, to support our Libraries in 1992, and over the many years, has purchased many technologies, room renovations, scholarly materials, and more to support instruction and research. They have an additional endowment, the Grace Allen Scholarship Fund, that awards several full-tuition scholarships to non-traditional-age students every year.
"Since the USF Women's Club was founded nearly 60 years ago, our purpose has been to enhance the University community through service projects. Helping the Library is essential to raising the stature of the University itself, and we maintain a Library Endowment. More than that, we take a great deal of pride in seeing how our support of the Library helps improve the students' quality of education." – Rose Killinger, USF Women's Club member since 1987
Some of the club's library endowment purchases have included the Book Review Index Online Plus, an electronic digital resource of over 1.2 million book reviews dating back to 1983, and the Tampa Library's digital display boards on the 4th and 5th floors, helping our faculty, staff, students, and visitors stay informed on Library happenings, events, and collections.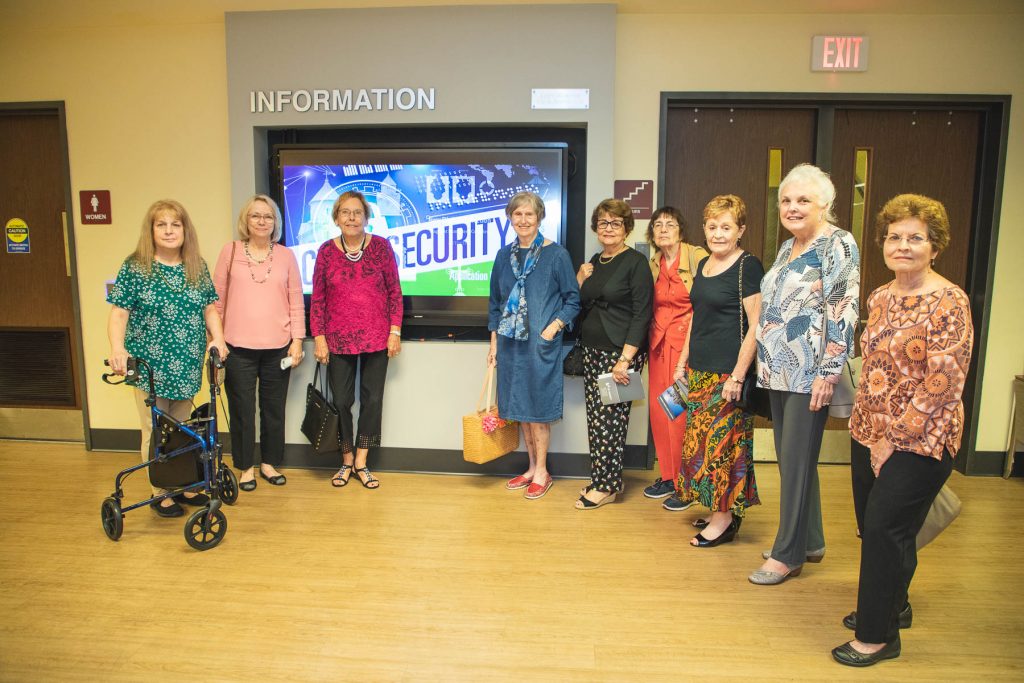 The operating fund the club established in 2016 specifically supports the Grace Allen Room (GAR), the 4th floor conference space dedicated to their founder. The room offers presentation systems that include a projector, lecture podium, microphone, and wireless touch screen.
"Our main purpose is raising money for scholarships, and, having fun too. And several years ago, we started an endowment fund for the Library, and we raised funds for some of the stuff in the Grace Allen Room." – Sandie DeSalvo, USF Women's Club member since 1983
We here at the USF Libraries are grateful for the years of continued support from the USF Women's Club, and are proud to host their club archives in our Special Collections – which include yearbooks, meeting minutes, articles, and other ephemera available for research and instruction.
The club welcomes new members, and general meetings are held on campus. Social engagements, such as book group, supper club, and bridge, are hosted off campus. For more information contact usfwc1960@gmail.com.
Thank you USF Women's Club for all that you do for the University of South Florida and for giving our #LibrariesLove!