Reading Time:
2
minutes
Kenu Louissaint is a Student Assistant at the USF Tampa Library, working in Stacks and at the Front Desk. He is graduating this spring with his Bachelor's in Business Management! Outside of work and studying, Kenu enjoys playing basketball and writing inspirational pieces.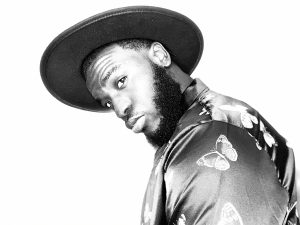 How has the Library contributed toward your academic goals?
We are all in the people business. The library has helped me with my communication skills—learning how to communicate effectively and working well with people with different views.
How has working at the Library aided in your career goals?
I one day would love to own a business, and the library gave me a glimpse of how to manage a successful business. Because I've worked in the library I feel better prepared to manage the employees in my business.
What are the next steps in your career?
The next steps are to travel to different places around the world to expand my horizons. This will give me inspiration and help me know exactly what my business will be focused on.
What advice would you give someone on a similar path as yours?
Be patient, even if things look bad now, that doesn't mean it will stay like that forever. Also, everyone has their own journey, focus on yours.
What have you enjoyed most about working at the Library? (What will you miss most?)
I've enjoyed the different connections I've made. The people I've met.
What is one skill or fact you learned about yourself over the past year/through the pandemic?
That I am resilient.
What has been most exciting to get back to now that things are returning to a new normal?
Being back on campus, connecting back with everyone, and making new connections.
---
Congratulations on graduating, Kenu! Thank you for your many contributions, have fun traveling, and good luck with your future endeavors. GO BULLS! 🤘