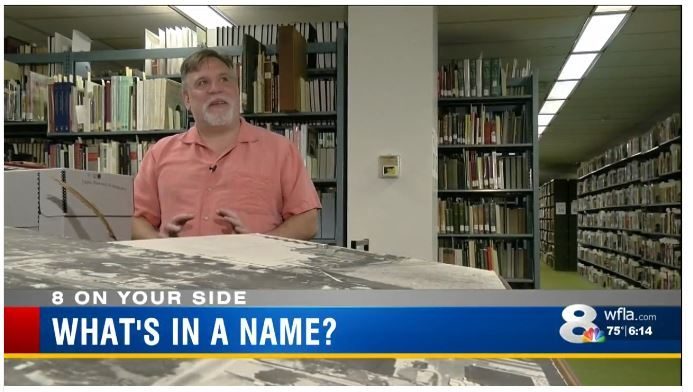 Andy Huse, our resident historian and librarian in Special Collections, knows Tampa history better than most. Last week, he was featured on News Channel 8 about the people who shaped Tampa Bay in "What's in a Name?"
"[Tampa] became an incorporated town in 1885. It was a place for frivolity.
'Tampa was a place that people came to misbehave. And if Tampa was too restrictive for you, then you went to Fort Brooke. So Fort Brooke was for the people who wanted the least amount of law enforcement and supervision,' said Andrew Huse, the associate librarian at the University of South Florida.
And if Fort Brooke and Tampa were the playgrounds for the common folks, Temple Terrace was a playground for the rich.
'More upper crust type people,' Huse said."
Check out the full segment below!