Reading Time:
2
minutes
In celebration of GIS Day, Wednesday, November 17, 2021, the Center for Digital Heritage and Geospatial Information (CDHGI) in the USF Libraries is hosting a GIS Virtual Project Gallery featuring select GIS projects created by students, faculty, and staff of the University of South Florida.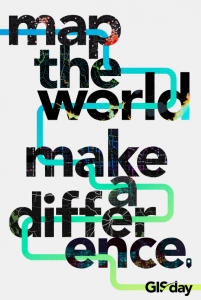 Join us in discovering the many ways that GIS can support discovery. Project submissions include work from several student efforts, collections and storytelling from the USF Libraries Special Collections, historic preservation research from the Digital Heritage and Humanities Collections (DHHC) in the CDHGI, and research presentations from the School of Geosciences, the USF Water Institute, and USF Facilities Management.
Highlighted projects include:
There are also a number of other diverse projects that showcase how you can use GIS for research, teaching, archival storytelling, and other data presentation and visualization needs.
For more information on applications with GIS, or for learning more about the tools and applications available to the USF Community, head to gis-usflibrary.hub.arcgis.com/. For questions related to GIS software availability at USF, please contact GIS Manager, Benjamin Mittler, at libraryGIS@usf.edu.