Reading Time:
2
minutes
The USF Libraries celebrate the life and work of George "Skip" Gandy IV, 1942-2020. A Florida native, Gandy's childhood on Davis Islands shaped him into becoming an avid outdoorsman, environmental activist, and an honored donor to USF.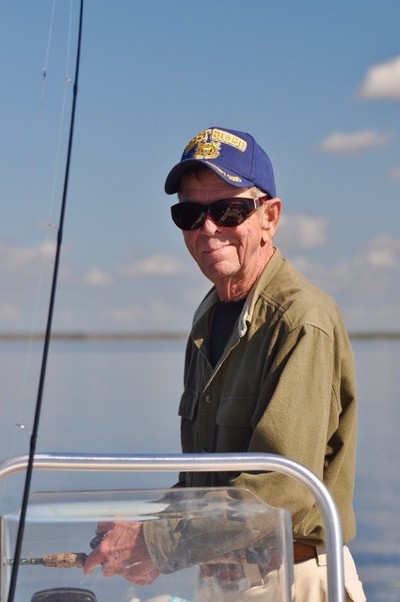 In 2012, Gandy donated his archive of more than 100,000 images to the USF Tampa Library's Special Collections. The acquisition of the Skip Gandy Commercial and Aerial Photography Collection has helped to inspire a more ecological direction here at the Library, and is a valuable visual resource chronicling several decades of growth, decline, and revitalization in and around Tampa Bay.
To showcase his life's work and to honor his legacy, Special Collections Associate Librarian Andy Huse created a virtual exhibit, "Bearing Witness From Above: Celebrating the life and work of George "Skip" Gandy." Drawing from Skip's photographs and an interview conducted by Huse in 2019, this exhibit focuses on Gandy's life and how it informed his work as a photographer.
Huse created a companion exhibit, "Florida Through the Looking Glass," dedicated to the imagery of Gandy's Florida photography, with captions written by guest curator and USF Bull (Art History, 2008) Maureen Cox-Brown.
Gandy will be sincerely missed, and we're honored to hold and preserve his legacy at the USF Libraries.