Reading Time:
2
minutes
USF Libraries are thrilled to announce that Jessica Szempruch, librarian at USF Sarasota-Manatee, has received the Florida Library Association's 2023 Outstanding Scholarly Contribution Award. 
Jessica is honored alongside colleague Kati (Hinds) Block, assistant director of the USF Sarasota-Manatee campus Office of Student Engagement, for research reporting on their award-winning Virtual Book Club (VBC) program.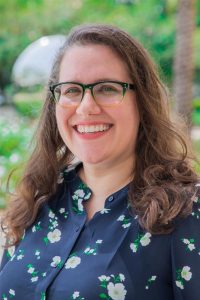 "VBC is an innovative service that connects students to the joy of reading, builds community across the USF Libraries and USF Student Affairs, builds community among the student members, and uniquely demonstrates the value of library engagement, librarians as leaders and facilitators, and the impact of library services on a small campus," says USF dean of libraries, Todd Chavez. 
This award recognizes exceptional research in librarianship, library science, and research into problems, challenges, and/or issues in libraries published by a Florida librarian or library staff member during the past two years. 
The research recognized by the FLA award is the peer-reviewed article, "Virtual Book Club: Impactful Library Programming at a Distance through Co-Curricular Collaboration," published in 2022 in the Journal of Library & Information Services in Distance Learning. 
Szempruch and Block's article chronicles the development, assessment, and impact of the Virtual Book Club (VBC) on university students during the time of the pandemic and social isolation. This program connected students with one another during a time of great anxiety and isolation; since then, it has grown in terms of number of books read, number of participating students and faculty, while consistently fostering the joy of reading and demonstrating the value of university library services.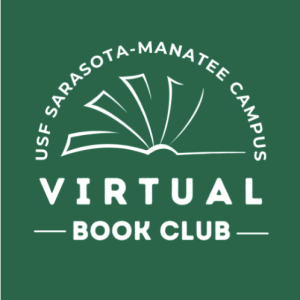 In 2021, Szempruch and Block, along with collaborator Evan Fruehauf, won the USF Student Success Award for their program, an award that formally recognized the significance and success of the program to students. Their article serves as a model for other university libraries that struggle with student engagement as well as detailing their methods and how to facilitate student led library programming. 
A student participant says of the program, "I was able to experience what the community needed during a time that we had to be far apart from everyone and our normal routines. What better way to do so than sharing a common love of reading books with students, staff, and alumni virtually. It gave me the opportunity to venture into new genres I wouldn't normally read and share my thoughts with others in a safe and open environment. I think what has made the VBC so successful since the start is the ability to bring a very diverse group of people together giving them the opportunity to vote on different books and being open to new experiences all because we share a common love: BOOKS" 
Well-deserved congratulations to Jessica and Kati!