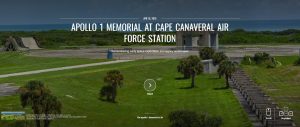 A new partnership in heritage preservation and open data access has the University of South Florida Libraries working with leaders in the field of 3D digital heritage, bringing increased levels of interaction and availability of resources to the world. As we have seen on recent news and social media, heritage is fragile and susceptible to loss. Preservation strategies are critical in conserving significant and universally important historical monuments, structures, and collections. 3D and digital technologies hold great promise in the safe keeping, archiving, and sharing of these places and objects that matter, but too often information is not readily available or accessible in times of need, such as disaster response. These same data, when available, also provide opportunities for sustainable heritage tourism, education, and engaging interpretation strategies — changing the way we see and learn about the world around us.
The USF Libraries Digital Heritage and Humanities Collections (DHHC) is partnering with two global leaders in 3D heritage documentation, CyArk and Historic Environment Scotland, to form the Open Heritage Alliance (OHA). These founding members of OHA offer unique insights into the best practices for 3D data capture and sharing, and have come together around standards, formats, approaches, ethics, and archive commitment. Together, they've begun the journey to provide open access to cultural heritage 3D data, while maintaining integrity, security, and standards relating to discoverable dissemination. OHA have contributed significant legacy and on-going 3D research and documentation projects to Open Heritage 3D, a repository of 3D digital heritage data.
OHA will function as the governing body of Open Heritage 3D to provide democratized access to primary heritage 3D data submitted from donors and organizations. They will help to facilitate the operation platform, archive, and organization of resources into the future.
The partnership is being further supported by Google Arts & Culture, who are providing high visibility web development platforms for models, images, and digital stories that correspond to each of the partners' projects. Google's partnership with Open Heritage 3D showcases data and transforms the projects into 3D interactive journeys, allowing visitors to "explore iconic locations in 3D, discover the tools of digital preservation, and download … collection[s]." Many of the Open Heritage 3D collections are now viewable on Google's platform, including the DHHC's Apollo 1 Memorial at Cape Canaveral Air Force Station.

The DHHC selected their work documenting our nation's space history at Cape Canaveral as the first showcase project to appear as both open access data on Open Heritage 3D and as a Google Arts & Culture showcase. The Apollo 1 Memorial and Launch Complex 34 site at Cape Canaveral Air Force Station was selected not only because of its significance to U.S. national history and the tragic loss of life associated with these early exploration endeavors, but because this site is imperiled and facing an uncertain future due to weathering, erosion, and increased storm impacts.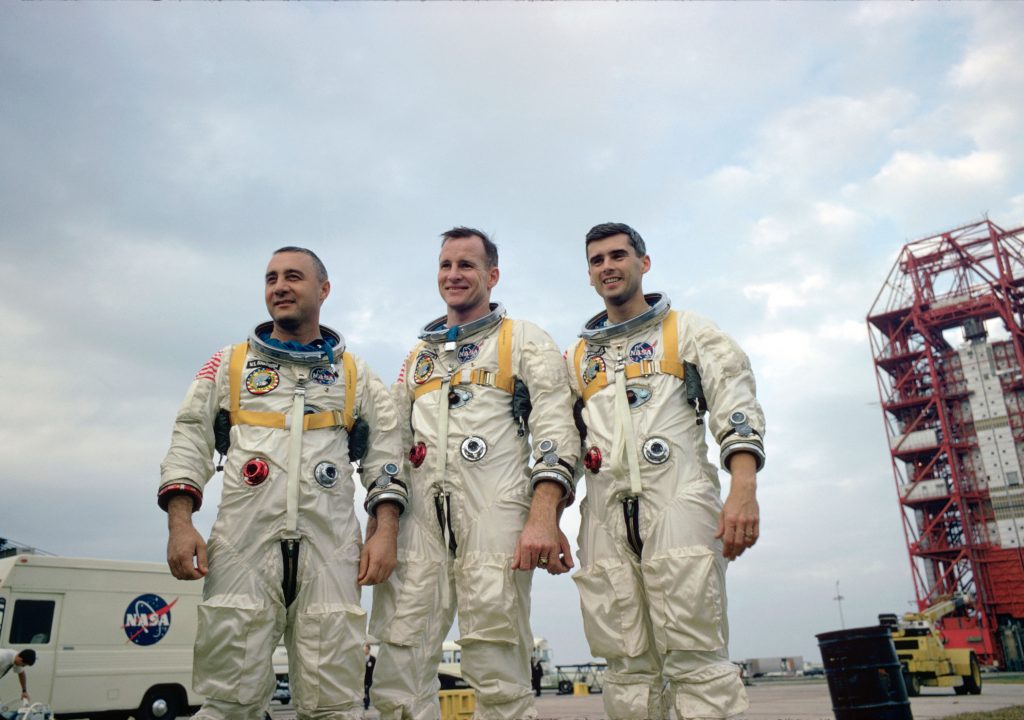 As we celebrate the Apollo Program's 50th anniversary this year, and as a tribute to the tragedies and triumphs of space exploration, these 3D data sets are available for use in the classroom and for interpretive and education opportunities, strengthening our appreciation of space exploration and fostering greater social remembrance.
These data are also archived within the USF Libraries' digital collections repository, insuring that if the need arises, access to the information is preserved and discoverable for the future.
Lori Collins, Research Associate Professor and co-Director of DHHC shares, "The 3D revolution is creating novel areas for research collaboration, archival collection schemes, and curriculum integration, including innovative opportunities for libraries to become strong partners through the creation of digital heritage collections. Libraries can be active partners in heritage projects and in the curatorial and discoverability dimensions relating to these new types of information, thereby amplifying 'traditional' digital heritage work."
You can view DHHC's data sets on Open Heritage 3D, including Cape Canaveral Launch Complexes 1-4, 14, and 19, and the Apollo 1 Grissom, White, and Chaffee Memorial. A total of over 70 datasets, from CyArk and Historic Environment Scotland, are also available.
Visit Open Heritage 3D to explore cultural heritage sites data from across the world: openheritage3d.org
Read USF Libraries DHHC's blog on Open Heritage 3D: openheritage3d.org/news
And check out USF Libraries DHHC's partner page on Google Arts & Culture: artsandculture.google.com/partner/university-of-south-florida
For more information about USF Libraries DHHC and this partnership, please contact Lori Collins, Ph.D., 813.974.0613, lcollins@usf.edu.