Reading Time:
4
minutes
Matt Knight is a special librarian at the Tampa Library not only because of his time in Special Collections, but because of his undeniable dedication, understanding, and love for libraries and USF.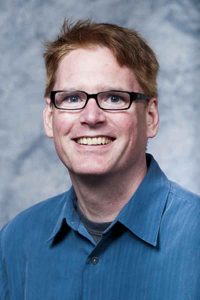 Matt came to USF in 2011 as Operations Manager of Special Collections, and went on to become Assistant Librarian and Head of the department in 2013 — a position he held until the Research Platform Team (RPT) initiative began just two years ago. Matt is the lead RPT for History, working with the History department on bibliometrics, tenure and promotion, and publication strategies. He is an Affiliated Faculty member of the department as well, teaching credit-bearing classes year-round. His specialty: Irish language, literature, and history.
"I was so happy the first day I walked into the Tampa Library, and immediately began exploring the rich materials in Special Collections. Being able to combine primary-source research with library instruction, public service, and donor relations was a dream come true. The RPT concept only furthered my love for my work, combining my subject expertise and knowledge of our collections into a collaborative enterprise with faculty and students."
This past May, Matt was awarded one of the highly competitive 2020 Summer Gaeltacht Awards from the Fulbright Office of Ireland for immersive language study. Once the extraordinary circumstances of COVID-19 settle, Matt will spend 4-6 weeks studying the Irish language in the Gaeltacht regions of Ireland. These grants are sponsored by the Department of Culture, Heritage, and the Gaeltacht; the National Lottery of Ireland; and the Ireland-United States Commission for Educational Exchange.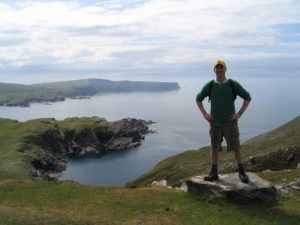 Matt applied for the award in order to immerse himself in the Gaeltacht, to bring the language back to his ear. His goal to help establish a Minor in Irish Studies, includes a Study Abroad program which would be HIPs (High Impact Practices) certified. Working with USF World and the Department of World Languages, the study abroad course in Irish language would hopefully run in 2022. Those interested in learning the language will gain invaluable experience as true global citizens, and the course will be certified by the Global Citizens Project at USF.
Matt holds a BA in English Literature and a BA in Irish Studies, and received his MA in Celtic Languages and Literatures from Harvard University in 2005. He also received his MA in Library and Information Sciences from USF in 2009. Meanwhile, his dissertation, "'Our Gaelic Department': The Irish Language Column in the New York Irish-American, 1857-1896," is in its final stages, with his doctorate from Harvard to be awarded in 2020.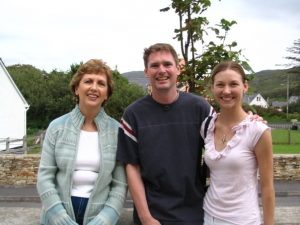 Matt's interest in Irish Studies goes back to learning about his birth parents, from Baltimore, County Cork, Ireland.
"When I discovered this in my teens, I began to drift towards learning more about my heritage. I took courses on James Joyce and wrote papers on Yeats, Beckett, and Flann O'Brien. I was later accepted to Harvard, where I met my future wife, and she and I have since become a team in the truest sense of the word."
Matt has been invaluable in acquiring and curating materials in Special Collections, and was recently promoted to Associate University Librarian, reflecting his contributions to the Libraries and USF. His proudest accomplishment is the LGBTQ materials in Special Collections, which have grown exponentially with the tremendous support of the Tampa Bay community.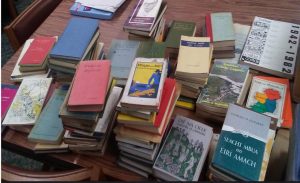 Similarly, our Irish collections have expanded with Matt at the helm. Books donated by the family of Francis J. Thompson include signed works by W.B. Yeats, Douglas Hyde, and Jeremiah O'Donovan Rossa, and many of these books are quite valuable and scarce; a donation from Dr. Michael Krauss contains more than 675 books and pamphlets, many of which are held by only 1 to 4 libraries.
Between the generous donations of Krauss and Thompson, along with Jim Harkins, Pat Garland, and Matt's own personal contributions, the Irish Studies collection now comprises over 1,600 catalogued items.
Matt will be teaching the Libraries and Archives section of HIS 4940 "Internships in History" this Fall, and can be reached at mtknight@usf.edu.
"I love teaching first and foremost, and genuinely feel fortunate to be in the position I am in. The more we give, and the better we serve, the more we all benefit in the end; whether that be student and faculty success stories, or just in the knowledge that we here at the Libraries are fulfilling our mission."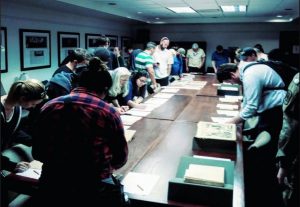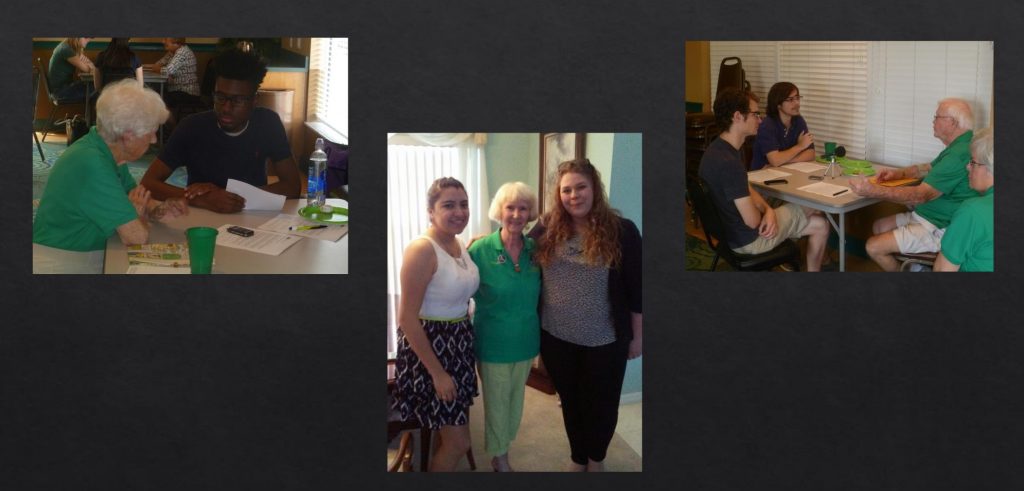 Congratulations Matt on your Fulbright and promotion!