More from Special Collections
The Florida Studies collections comprise extensive holdings that promote interdisciplinary teaching and research to help the Tampa Bay Community develop a better understanding of Florida's past, present, and future. Collections include monographs, maps, manuscripts, photographs, printed ephemera, oral histories, and artists' books relating to Florida's history and culture, especially the Tampa Bay region and its relationship with the Caribbean Basin. The collections center around the themes of immigration, race, ethnicity, and gender and place them in a global context. Particular strengths include Ybor City and West Tampa's immigrant and ethnic experience and cigar label chromolithography.
---
African American History Collections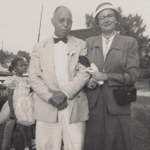 Spanning more than 200 years of American history, Special Collections' African American collections contain primary and secondary source materials documenting local, state, and national experiences of individuals, organizations, and institutions. Photographs, correspondence, sheet music, business and organizational records, and detailed histories comprise these expansive collections.
Click here to learn more about African American History Collections >>
---
Florida Environment and Natural History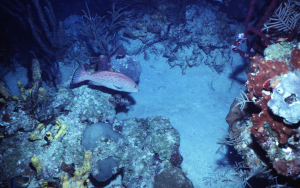 The University of South Florida Libraries' Florida Environment and Natural History (FLENH) initiative brings accessible, data-driven, research materials to students and scientists at the University of South Florida, and around the world. The library is actively collecting research materials on the diverse, unique, and rapidly changing environments of Florida. The FLENH Portal is your central hub for discovering the expansive environmental science and natural history collections available at USF Libraries. Explore archival materials from Special Collections, find records and photos direct to you from Digital Collections, explore decades of student and faculty publications in Scholar Commons, and much more.
---
---
---
---
---
---
---
---