Special Collections maintains a number of archival collections and records documenting the state's history. Many of the collections below are supplemented and complemented by related departmental collections, including monographic and serial items.
Explore this page
Hampton Dunn Collection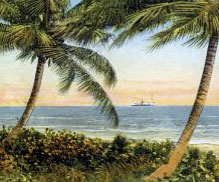 Dates: 1920-2002
Extent: 247.5 linear feet (327 boxes)
Description: Journalist, author and historian Henry Hampton Dunn authored numerous books and articles related to Florida history, politics and culture. The Hampton Dunn collection is comprised of a number of Dunn's writings as well as photographs, postcards, brochures and related materials that detail Florida's rich history.
Click here to access the collection's finding aid.
Click here to access selections from Dunn's collection of Florida postcards online.
Click here to access the series Photouring Florida online.
---
Florida Humanities Council Records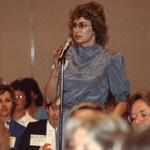 Dates: 1972-1991
Extent: 72 linear feet (144 boxes)
Description: The Florida Humanities Council supports research projects dedicated to preserving the state's history and heritage. The Council supports grants, teacher's programs, cultural tours and a speakers bureau. The records maintained by Special Collections include organizational papers and past grant applications.
Visit the Florida Humanities Council's website at http://www.flahum.org/ »
---
Florida Library Association Records
Dates: 1905-present
Extent: 84 linear feet
Description:The Florida Library Association (FLA) serves to provide leadership, educational opportunities and guidance for Florida's libraries and library workers. Records include papers of past FLA presidents, board and committee documents, conference programs, legislative actions and newsletters.
Visit the Florida Library Association's website at http://www.flalib.org »
---
Florida Restaurant Menus Collection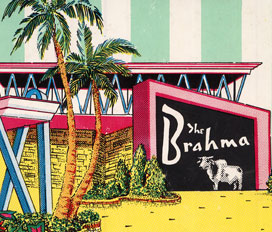 Dates: mid-late 20th century
Extent: 3 linear feet (4 boxes)
Description: Ephemeral collection of menus from numerous Florida restaurants.
---