Reading Time:
5
minutes
Can a cemetery with nearly 800 burials be made to disappear from recorded history, only to be rediscovered nearly 100 years later? Sadly, it can, and this is what happened with Zion Cemetery, the first African American cemetery in Tampa.
The cemetery on Florida Avenue, south of Virginia Avenue, was in operation during the first quarter of the twentieth century. But due to changes in local property tax laws in the 1920s, the property's ownership reverted to the heirs of a previous white owner, and then changed hands several times. Gravestone markers were removed, and stores, warehouses, and homes were built on top of it—including the massive Robles Park Apartments, which includes 5 buildings built in the early 1950s.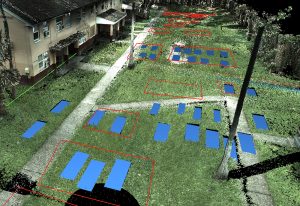 In 2019, local hobbyist historian Ray Reed discovered death certificates identifying Zion, and alerted Tampa Bay Times reporter Paul Guzzo to the existence and subsequent disappearance of it. Guzzo's detailed articles beginning in late June 2019 attracted the attention of USF Libraries genealogy librarian Drew Smith, who had previously worked on identifying living next-of-kin for boys buried at the Dozier School in the Florida panhandle. Before Smith could contact Guzzo to offer his expertise regarding Zion, Guzzo contacted Smith, and they met in early July 2019. Within days they were carrying on regular communications regarding how genealogical research techniques could learn about those buried at Zion.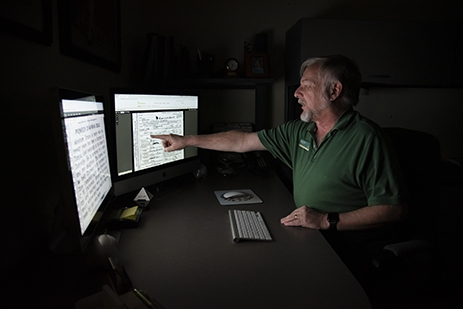 Shortly thereafter, a task force was created by the Tampa Housing Authority, who were the managers of the Robles Park Apartments property. Thanks to Rebecca O'Sullivan, who at the time was affiliated with the USF Department of Anthropology and part of the Florida Public Archaeology Network (FPAN), Smith was invited to attend one of the task force meetings and offered his assistance in identifying the living next-of-kin for those buried at Zion. Smith then attended monthly meetings of the local Florida Genealogical Society and of the Tampa Chapter of the Afro-American Historical and Genealogical Society (AAHGS) to ask for volunteers to assist in the research work.
As Smith researched those buried and their potential living next-of-kin, reporter Guzzo continued to research additional Tampa Bay African American cemeteries that had seemingly vanished. He went on to discover sites in both Hillsborough and Pinellas County. The findings attracted the attention of several USF faculty from both the Tampa and St. Petersburg campuses, and USF announced the funding of a year-long series of research projects in July 2020—one of which is the African American Burial Grounds & Remembering Project, led by Dr. Antoinette Jackson of the USF Department of Anthropology. Smith and David Shedden, Head of Special Collections at the Nelson Poynter Memorial Library on the St. Petersburg campus, have joined the project, along with researchers from several other USF departments across the Tampa and St. Petersburg campuses.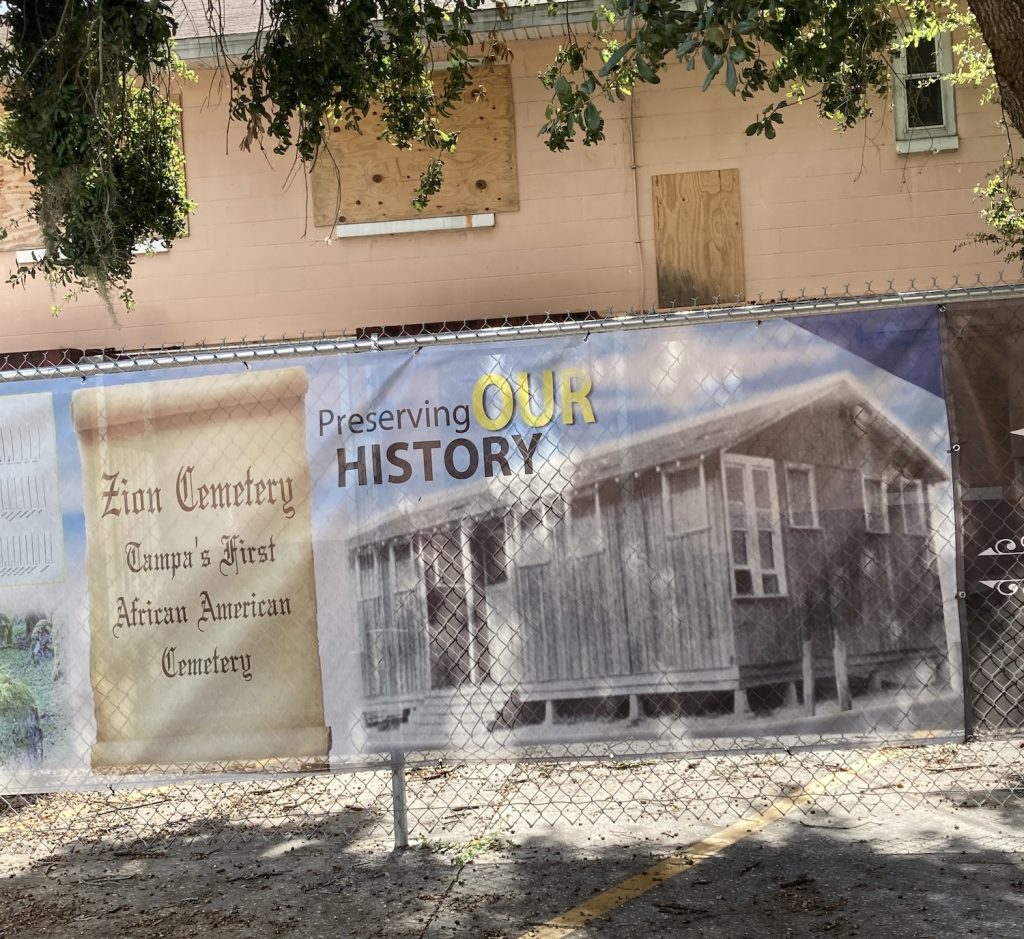 Shedden's expertise involves St. Petersburg history and geography, and was especially useful in researching the cluster of cemeteries located in the area of Tropicana Field and adjacent parts of I-175. This area, known as the Gas Plant area, was a vibrant African American community. The three cemeteries in that area were closed in 1926, and while some of the burials may have been relocated, not all of them were. As had been done with Zion, ground-penetrating radar (GPR) was used to study the area and locate undisturbed burials.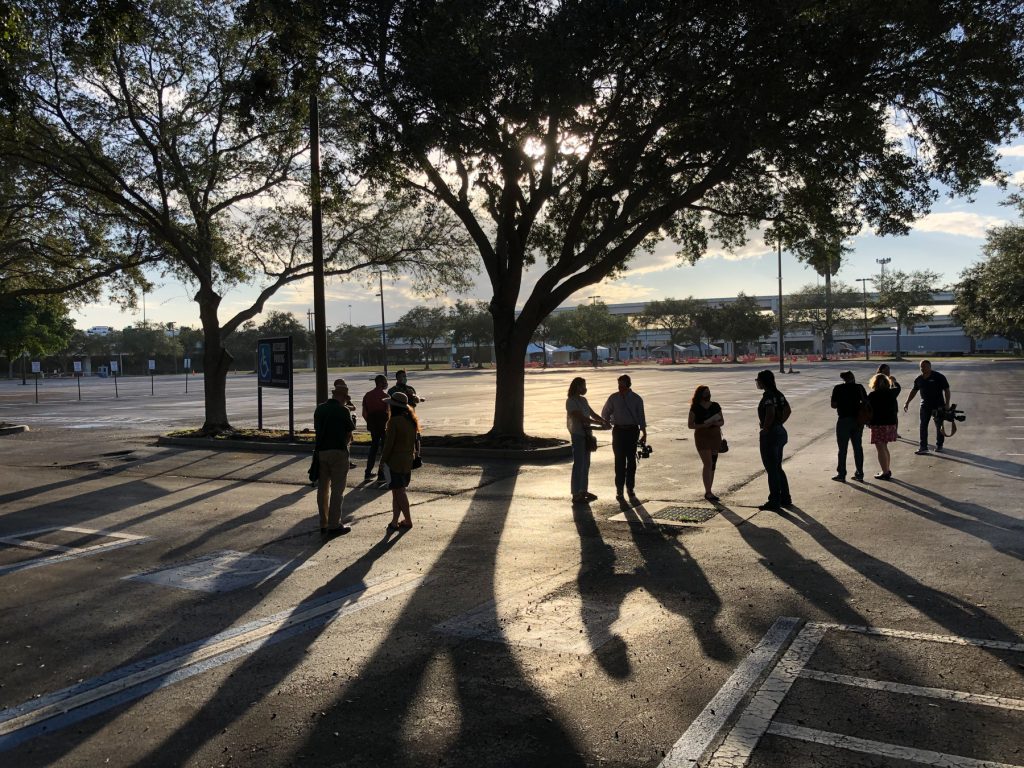 Historical maps have been a crucial resource for research into the histories and disappearances of numerous African American cemeteries in Tampa Bay. In addition to those maps kept at the Tampa Bay History Center (TBHC), relevant maps are parts of collections in the USF Tampa and St. Petersburg Special Collections. From the 1920s through to the 1950s, historical maps have made it clearer as to how and when these cemeteries were taken from their original owners, and then redeveloped for other purposes—all the while ignoring the burials that were always, and still are, present.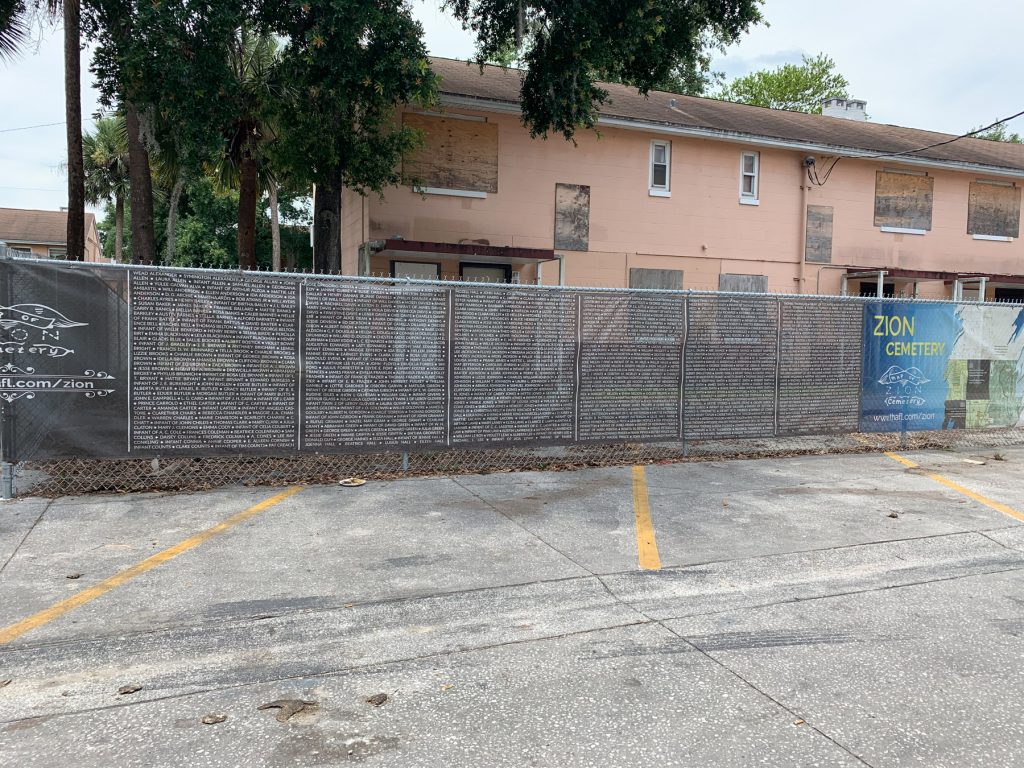 As the research into Zion and other forgotten African American cemeteries continues, work has begun on interviewing those with knowledge of these sites and the communities that existed around them. Oral histories are being transcribed and will become part of a website hosted by the USF Libraries, documenting the research being done and the history that had been previously lost. Barbara Lewis, Assistant Librarian at the USF Libraries, is sharing her expertise with the African American Burial Grounds & Remembering Project on how to use new technological tools such as ArcGIS StoryMaps to display the information being discovered.
As USF librarians Smith, Shedden, and Lewis continue to assist with rediscovering these cemeteries with the African American Burial Grounds & Remembering Project, local volunteers are helping with genealogical research and efforts are underway by the community to design and eventually construct a permanent memorial to Zion. While nothing can truly make up for the injustices and inhumane disrespect shown to the deceased and their families, it is hoped that the work being done today by researchers, volunteers, and the community will ensure that the people whose burials were once erased and forgotten will again be remembered.