Reading Time:
2
minutes
The Board of the National Numeracy Network (NNN) has selected Dean Todd Chavez of the University of South Florida Libraries for the Bernie Madison Outstanding Achievement Award. The NNN gratefully acknowledges Dean Chavez's vision, leadership, and contributions to the establishment of their flagship journal, Numeracy. Milo Schield, NNN President, and Carol Ann Davis, NNN Board Member and Assistant Dean of the USF Libraries, awarded Dean Chavez his award this past Friday, March 4, 2022.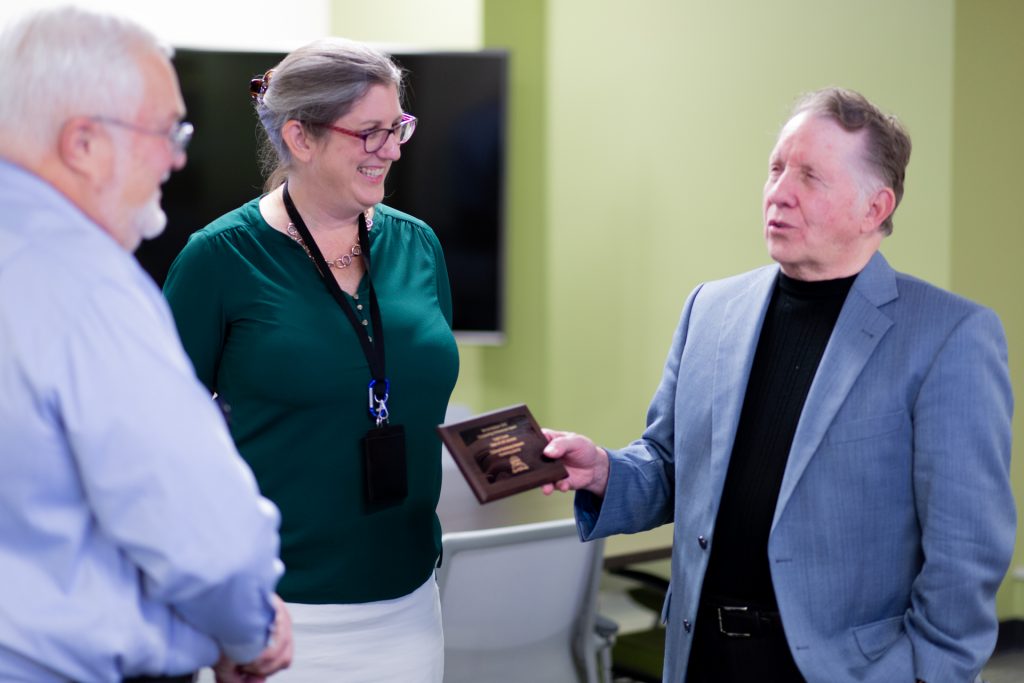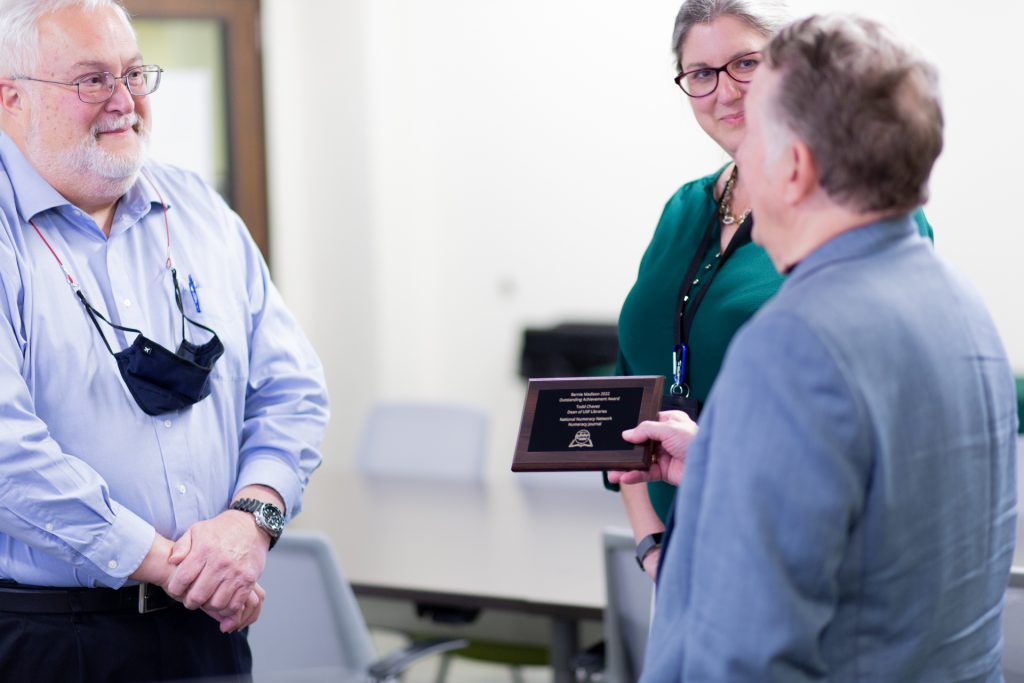 In conjunction with the previous recipient of this award, Dr. Len Vacher, also from the University of South Florida, Dean Chavez guided the development of the journal in its nascent years. Dean Chavez promoted the idea of an open access, cross-disciplinary journal to serve as the primary venue for scholarly discussion in the area of quantitative literacy (QL). Numeracy is unique in its scope and content, expanding the impact of QL scholarship. The USF Libraries established the journal on the bepress EdiKit platform, now Digital Commons, as a born-digital open access journal, with the first issue published in December 2007. As of mid-January 2022, Numeracy has had over 500,000 full-text downloads.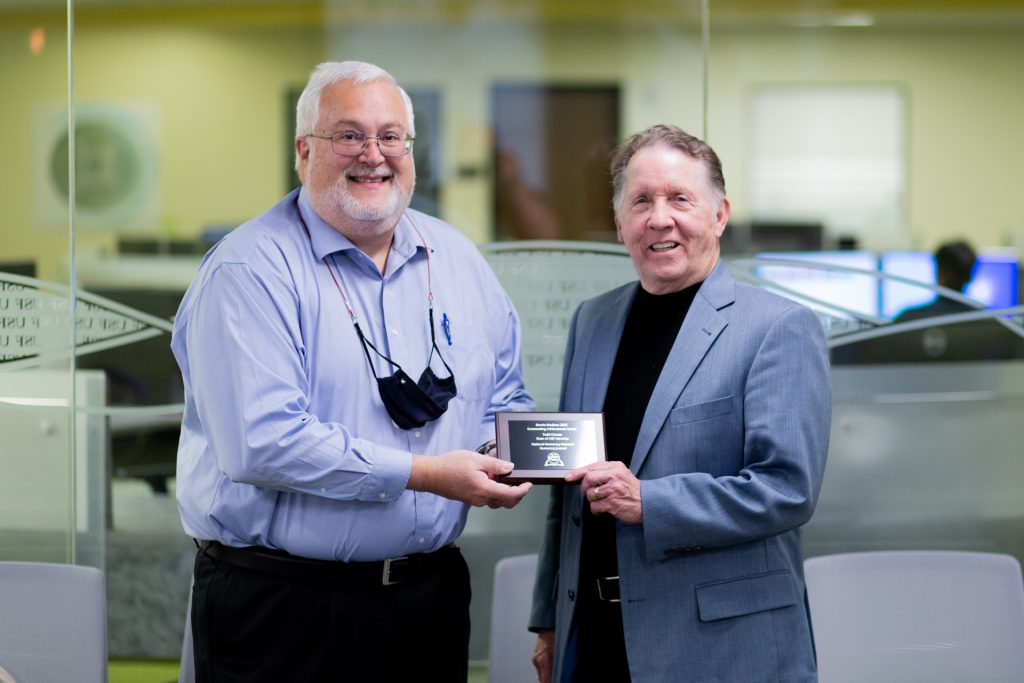 Nathan Grawe, the current editor of Numeracy, commented, "It is appropriate that the first and second recipients of the Madison award (the first being H. Len Vacher) are members of the USF community who birthed Numeracy. As our recent indexing in Scopus underscores, the journal has effectively carved out a new disciplinary space in support of quantitative literacy. In this work, USF has led the way in the fight for a numerate citizenry."
The Bernie Madison Outstanding Achievement Award recognizes exceptional leadership and contributions in the field of numeracy and quantitative literacy. Dr. Bernard Madison was the founding president of the National Numeracy Network and a major scholar in the area of QL, setting the groundwork for QL curricula. Dr. Madison served on the AP Calculus Committee and has authored 11 articles in Numeracy.
Join us in congratulating Dean Chavez on this wonderful achievement!