More from Library Student Success Instruction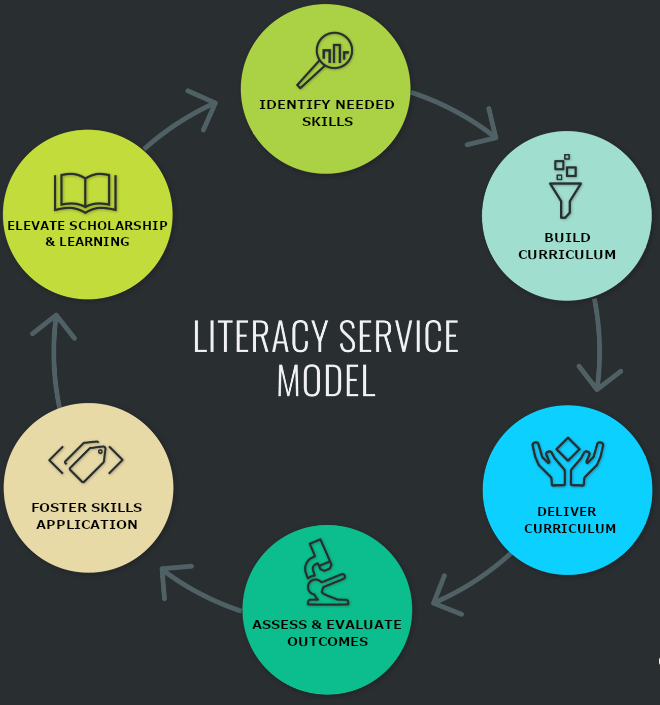 Tampa campus: Library Student Success
Our Mission: We strive to provide innovative services that utilize emerging methodologies and tools to deliver impactful support for undergraduate student success. Our instruction team works in collaboration with instructors and faculty to develop and deliver a suite of skills-based learning opportunities designed to supplement undergraduate curricula and prepare students to be successful explorers, patrons, and creators of information. In turn, students will acquire knowledge and competencies to prepare them to be well-educated, highly skilled and adaptable engaged citizens prepared to thrive in a dynamic and global environment.
Online Workshops
Our undergraduate library instruction program is informed by USF's Enhanced General Education curriculum and is  focused on delivering online learning modules that can supplement any lower or upper level undergraduate course with a research component.   When we return to campus, this program will also extend to scheduled, face-to-face workshops that students can attend outside of their regular class time.  Our collection of online video tutorials can also supplement your course, allowing you to select the perfect short video(s) that address the needs of your research assignment. Whether online or in person, students who participate will earn badges to demonstrate completion and competency.
For a full listing of the online courses that the library has available in Canvas, along with a link to demo courses for instructors to preview them, please click on the link below. Courses are listed by the corresponding Gen Ed curriculum objective.
View All Workshops
Request Instruction
Faculty and instructors engaged in teaching capstone, seminar, and graduate courses are invited to work with our instruction team to schedule on-demand instruction using our instruction request form:
request instruction