Reading Time:
< 1
minute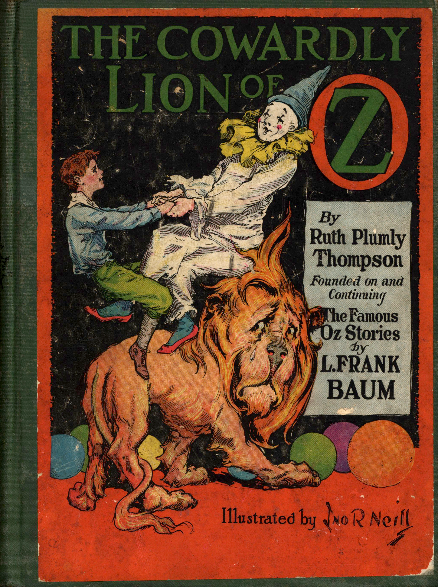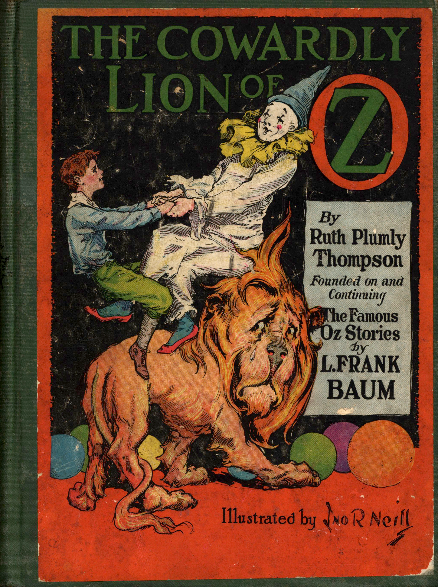 Every year in January, the copyright protection of a new group of material will expire and those items will become part of the public domain.  What is the public domain?  It is a state where a creative work is free to use by anyone for any purpose.  There are a few different ways that a work can fall into the public domain, but the most common is through expiration of copyright protection. You can find more information about the public domain on the Libraries' Copyright guide.
In celebration of this key characteristic of copyright law, USF Libraries select titles from our physical collections to digitize:
This year we intend to digitize 22 items.  We have narrowed the possible titles down to 50 and need your help to decide which will be highlighted by our public domain celebration.  Vote for your favorites below!  You can choose up to 22.  Please cast your votes before July 21st!
What titles do you want the USF Libraries to digitize for the Public Domain 2022 celebration?
A pictorial history of the Florida hurricane, September 18, 1926.

5%, 21

vote

21 vote - 5% of all votes

The Florida hurricane disaster by L.F. Reardon

5%, 20

votes

20 votes - 5% of all votes

Winnie-the-Pooh by A.A. Milne Illus. by Ernest H. Shepard, colored by Hilda Scott.

4%, 18

votes

18 votes - 4% of all votes

In the heart of the Everglades; being the story of the adventures of Allan Lawton in the early homesteading days of Florida and when the Seminole Indians had no legal rights that the white man was bound to respect,cby Kirk Monroe [!]... illustrated by H. Burgess and P.L. Martin.

4%, 17

votes

17 votes - 4% of all votes

The hungry tiger of Oz: founded on and continuing the famous Oz stories by L. Frank Baum by Ruth Plumly Thompson

4%, 17

votes

17 votes - 4% of all votes

South Florida hurricane scenes :September 17th and 18th, 1926; Miami, Miami Beach, Buena Vista, Little River, Hialeah, Coral Gables, Hollywood and Fort Lauderdale

4%, 17

votes

17 votes - 4% of all votes

Tampa theatre opening souvenir, October 15, 1926.

4%, 15

votes

15 votes - 4% of all votes

Going to Florida? a complete guide to the state, with excursions to Havana and Nassau

3%, 14

votes

14 votes - 3% of all votes

What's the matter with Florida? by Con O. Lee

3%, 13

votes

13 votes - 3% of all votes

Florida's great hurricane by Joe Hugh Reese

3%, 13

votes

13 votes - 3% of all votes

Tarpon Springs, Florida, the Venice of the South; high elevation, bayous, bays, river, and Gulf of Mexico.

3%, 12

votes

12 votes - 3% of all votes

Excelsior :the senior class annual of Booker T. Washington High School, Tampa Florida

3%, 12

votes

12 votes - 3% of all votes

Florida, the moon and you, (song) words by Gene Buck, music by Rudy Friml

3%, 11

votes

11 votes - 3% of all votes

Roll, Jordan, roll :song : negro spiritual, words by Paul Laurence Dunbar ; music by Frederick Hall.

3%, 11

votes

11 votes - 3% of all votes

A hand book on Florida land titles; a treatise for title examiners and abstracters [sic]. A reference for the use of property owners; an elementary text for students of the law of real property. A library of elementary principles respecting the division and alienation of lands and the laws relating to ownership. By H.R. Partlow.

2%, 10

votes

10 votes - 2% of all votes

The cultivation of citrus fruits by H. Harold Hume

2%, 10

votes

10 votes - 2% of all votes

My lost millions,Florida, past, present and future; Florida as reviewed by President Harding, Gen. W.T. Sherman, Gen. U.S. Grant, Brig. Gen. Chas E. Sawyer.cby Geo. B. Christian.

2%, 10

votes

10 votes - 2% of all votes

Florida, road condition map prepared by the State Road Department

2%, 10

votes

10 votes - 2% of all votes

Plat book, city of Tampa by D. W. Everett

2%, 10

votes

10 votes - 2% of all votes

Girl Scouts in the redwoods by Lillian Elizabeth Roy

2%, 10

votes

10 votes - 2% of all votes

Animal stories by P.T. Barnum :ban account of the author's famous expedition in search of wild animals for the circus, presenting natural history from a new standpoint

2%, 9

votes

9 votes - 2% of all votes

Curlux atlas of Florida. by Curlux Map Company, Tampa, FL

2%, 9

votes

9 votes - 2% of all votes

The land of mist by A. Conan Doyle

2%, 9

votes

9 votes - 2% of all votes

Jerry Muskrat at home by Thornton W. Burgess with illustrations by Harrison Cady

2%, 8

votes

8 votes - 2% of all votes

Street map of Orlando, Florida by Florida Associated Engineers, Inc.

2%, 8

votes

8 votes - 2% of all votes

Ponce de Leon Celebration souvenir program :April 6, 7, 8, 1926, St. Augustine, Florida.

2%, 7

votes

7 votes - 2% of all votes

For the state of Florida (song) words by George A Kalar, music by Harry Jay

2%, 7

votes

7 votes - 2% of all votes

The boys' life of Barnum by Harvey W. Root

2%, 7

votes

7 votes - 2% of all votes

The sunshine city in the rain : a mid-summer reality, words by Jo' Trent ; music by Peter De Rose [and] Harry Richman.

1%, 6

votes

6 votes - 1% of all votes

City of Orlando, showing the location of Orwin Manor, "Florida's sculptured community."

1%, 6

votes

6 votes - 1% of all votes

Miami storm :waltz song, words and music by Fred Rose & Paul Whiteman.

1%, 6

votes

6 votes - 1% of all votes

Valencia: with piano tune ukulele

1%, 5

votes

5 votes - 1% of all votes

Florida's inventory : Proceedings of the Florida Takes Inventory Congress held at Palm Beach, Florida, April 16, 1926

1%, 5

votes

5 votes - 1% of all votes

A college, cramped but creative : a city, lovely and lively; a campaign, lauded alike by town and gown. by Frances Barber Harris

1%, 4

votes

4 votes - 1% of all votes

Tom Swift and his airline express; or, From ocean to ocean by daylight by Victor Appleton

1%, 4

votes

4 votes - 1% of all votes

Do you know my garden? song, arranged by F. Henri Klickmann

1%, 4

votes

4 votes - 1% of all votes

Tom Swift and his airline express, or, From ocean to ocean by daylight.

1%, 4

votes

4 votes - 1% of all votes

Album Maria Guerrero, Tampa, Fla. : Industrial Printing Co.

1%, 4

votes

4 votes - 1% of all votes

Rand McNally junior road map Florida prepared for Standard Oil Company (Kentucky)

1%, 3

votes

3 votes - 1% of all votes

Mark Tidd in Egypt by Clarence Budington Kelland

1%, 3

votes

3 votes - 1% of all votes

Romancin' through Floridy with Mandy and me. by Joshua Wipple

1%, 3

votes

3 votes - 1% of all votes

Sweetheart mine (song) by Florence Sharpe Till

1%, 3

votes

3 votes - 1% of all votes

The Riddle Club at Shadybrook bwhy they went there, what happened on the way and what occurred during their absence from home by David F. Houston

1%, 3

votes

3 votes - 1% of all votes

Gulf Refining Co. official road map no. 13 :Florida

1%, 3

votes

3 votes - 1% of all votes

If I could be with you : song, lyric by Earl Hanson, Music by Evans Lloyd

1%, 3

votes

3 votes - 1% of all votes

Number four Joy Street : a medley of prose & verse for boys and girlscby Walter De La Mare [et al.].

1%, 3

votes

3 votes - 1% of all votes

Florida boost song by Edward Riley

0%, 2

votes

2 votes - 0% of all votes

Florida news real estate investors guide by Miami, Florida, Atlas Pub. Co.

0%, 2

votes

2 votes - 0% of all votes

Baby face: song by Henry Creamer and Jimmy Johnson

0%, 2

votes

2 votes - 0% of all votes

Sleepy head (song) by Benny Davis and Jesse Greer

0%, 1

vote
Total Votes: 414
Voters: 30
June 16, 2021
-
July 21, 2021
Voting is closed