Reading Time:
4
minutes
2021 marks the third year that USF Libraries participated in a project to digitize works in our collections that have passed into the public domain. What is the public domain? 
"The public domain consists of material that is not protected by copyright and is therefore considered to belong to everyone for every kind of use (find more info on the copyright guide)."  — Celebrating the Public Domain: 19 in 2019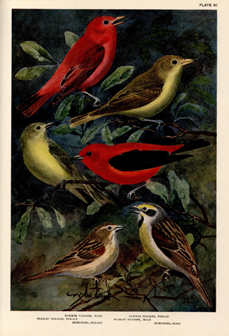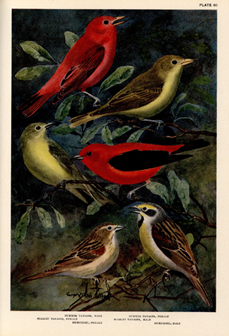 There are a few different ways that a work can fall into the public domain, but the most common is through expiration of copyright protection.  When copyright expires, works fall into the public domain and become part of a commons that can be used by anyone for any purpose without obtaining or paying for permissions.    Ideally, the commons would be added to every year by material falling into the public domain, but the Sony Bono Copyright Term Extension Act (Wikipedia) stopped copyright from expiring on materials published in the U.S. for twenty years.  Those twenty years ended in January 2019, and the USF Libraries' Digital Scholarship Services began a project to select materials from the Libraries collections to digitize in celebration of the public domain each new year:   
We asked the USF community what it would like to see digitized for the 2021 celebration, and eighty-four voters selected up to 21 titles from a curated list drawn from the USF Libraries collections. The first four titles will be added to four different Digital Collections:  Dime Novels, Environmental Studies, Irish Studies and the Science Fiction Collection.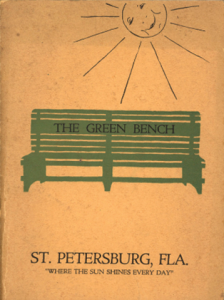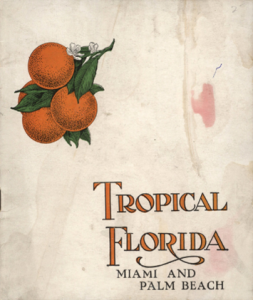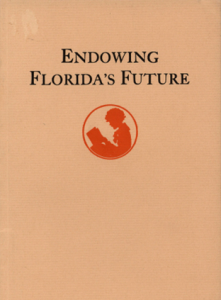 Ten items were digitized and will be added to Digital Collections Florida Studies collections.  These items range from advertising Florida as a thriving travel destination to capturing images of Florida and its locals, in words and photographs, as it was during the 1920s.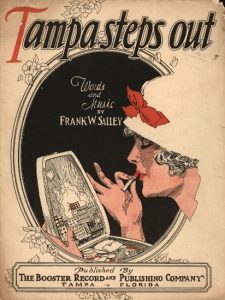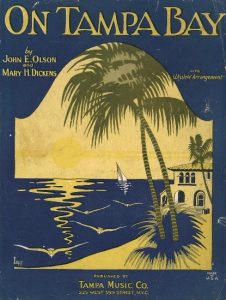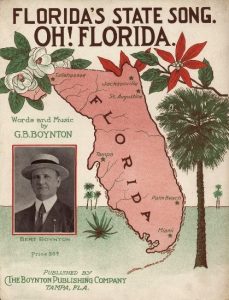 Six titles were picked to add to Digital Collections growing selection of sheet music.  Among these are songs specifically about the state and its cities. 
What will we digitize in 2022? Stay tuned to Digital Dialogs to find out!