Reading Time:
4
minutes
Post written by Lesley Brooks, Carla Fotherby, and LeEtta Schmidt
USF Libraries Digital Collections seek to curate unique and impactful collections that provide researchers and scholars with access to new and historical information on environmental studies and natural history.  The Florida Environmental Interface has been created to enhance access to environmental resources including digital collections that we have described in a recent four part series, "USF Digital Collections for Environmental and Natural Sciences Research":
Our collections only become stronger when paired with other collections throughout the state that document Florida's unique environmental history.
Discover some of USF's project collaborations as well as the environmental and natural history collections from other Florida institutions by clicking the links below.
---
Digital Environmental Interfaces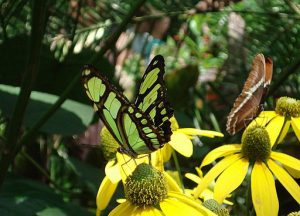 Florida Museum of Natural History at the University of Florida
"The Florida Museum of Natural History, located at the University of Florida, is Florida's state museum of natural history, dedicated to understanding, preserving and interpreting biological diversity and cultural heritage."[1] Their website documents their exhibits, news and blog articles, natural history department, collections, and research resources. They also have specific digital collections on the subjects of ornithology and herbarium.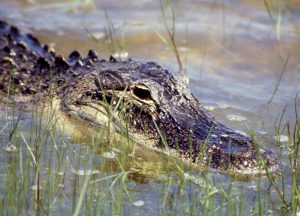 Everglades Explorer at Florida International University
"Everglades Explorer is a library, archive and research service with customized search engines. [Our] mission is to provide easier location of quality and specific information and improve quick access to data, publications, and maps buried or scattered across the shallow and deeper web. The portal also provides records, links, and archives" to video, books, photos, curriculum material, government reports, scientific data sets, and more.[2]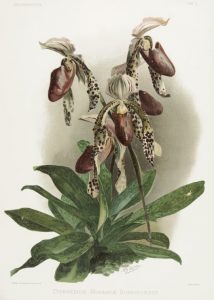 Institute for Systematic Botany's Atlas of Florida Plants
"Florida has over 4,700 species of native or naturalized plants in Florida, including over 4,300 species of vascular plants and over 400 species of bryophytes (plants known only from cultivation are not included). The Atlas of Florida Plants is a joint effort by the Institute for Systematic Botany, the University of South Florida, and the USF Water Institute to provide a comprehensive searchable database of plants in the state of Florida. This website also provides access to the USF Herbarium, which houses about 300,000 specimens from around the world (about 2/3 of these are databased and available online)."[3]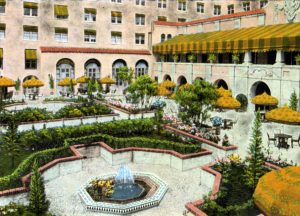 The RICHES Mosaic Interface (RICHES MI) at the University of Central Florida
"RICHES is an interdisciplinary digital project that partners with multiple academic units at UCF, six Florida universities, and commercial and nonprofit sectors of the community. The project has two goals: 1) to serve as a model for documenting regional history, especially 'hidden' history and culture, through an interactive database that draws from multiple repositories and personal collections and 2) to develop new digital tools for historians."[4]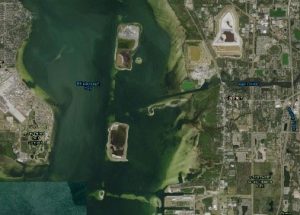 Tampa Bay Estuary Program Water Atlas
"The Tampa Bay Water Atlas is designed to provide citizens, scientists, professionals, and planners with comprehensive and current water quality, hydrologic, and ecological data, as well as information about recreational opportunities and a library of scientific and educational materials on water resource issues. Typically, the scientists and citizens who live and work on water resources have found it difficult to gather the information they need from the myriad of agencies that collect the related data. To solve this problem, we conceived of the Atlas as a 'one stop information shop' for concerned citizens and scientists alike. The Atlas functions as a warehouse for a variety of water resources information, including documents and educational links. We have also strived to make the Atlas a rich resource that educates citizens about the data presented and gives scientists easy access to the specialized information they need. We encourage you to use the Atlas as a tool to help in maintaining and improving our vital water resources."[5] This resource is made possible through a collaboration among the USF Water Institute, School of Geosciences, College of Arts and Sciences, University of South Florida.
---
REFERENCES
[1] George A. Smathers Libraries. (2020). Home. University of Florida's George A. Smathers Libraries.  https://ufdc.ufl.edu/iflmnh
[2] About. (2020). Everglades Explorer. http://ee.fiu.edu/
[3] Institute for Systematic Botany. (2020). About the Plant Atlas. Atlas of Florida Plants, Institute for Systematic Botany. https://florida.plantatlas.usf.edu/
[4] RICHES of Central Florida. (2020). Welcome to RICHES. University of Central Florida. https://riches.cah.ucf.edu/
[5] USF Water Institute. (2020). About the Atlas. Tampa Bay Water Atlas. https://tampabay.wateratlas.usf.edu/about/