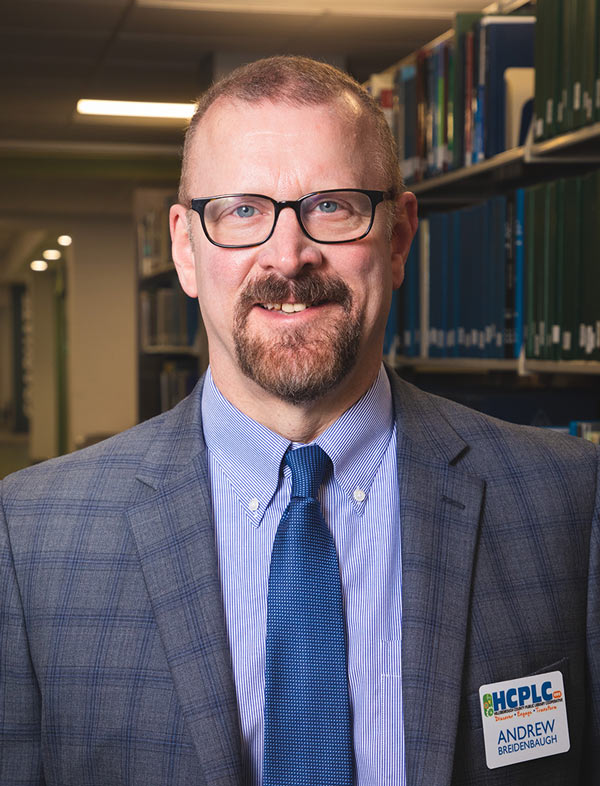 Andrew Breidenbaugh
'96 USF Alum, Director of Library Services for Hillsborough County Public Library
Andrew has been a librarian with the Tampa-Hillsborough County Public Library since April, 1997. He earned his M.L.S. degree at the University of South Florida's School of Library & Information Science in 1996. He has also earned an M.A. in Middle Eastern History at the University of Maryland, and a B.A. in History & Asian Studies at Towson University.
Andrew began his library career as an adjunct librarian in the Reference Department of the University of South Florida's Tampa Campus Library. He has also served as an adjunct faculty member at USF's School of Library & Information Science, teaching graduate and undergraduate courses for basic reference and Internet resources. He is an active member of the American Library Association and the Florida Library Association, and is a regular contributor of the annual conferences of both organizations. In his time at the Tampa-Hillsborough County Public Library, Andrew has held a variety of positions including: Coordinator of the Electronic Reference & Information Department; Line Reference & Information Services Coordinator; Chief Librarian for the South County Region, South Tampa Region & the John F. Germany Public Library, and Manager of Library Technology & Collections. Currently, Andrew serves in his current position as Director, and has been in that role since 2015.
In his spare time, Andrew volunteers with First Robotics, judging for First Tech Challenge events in the Tampa Bay Area.
---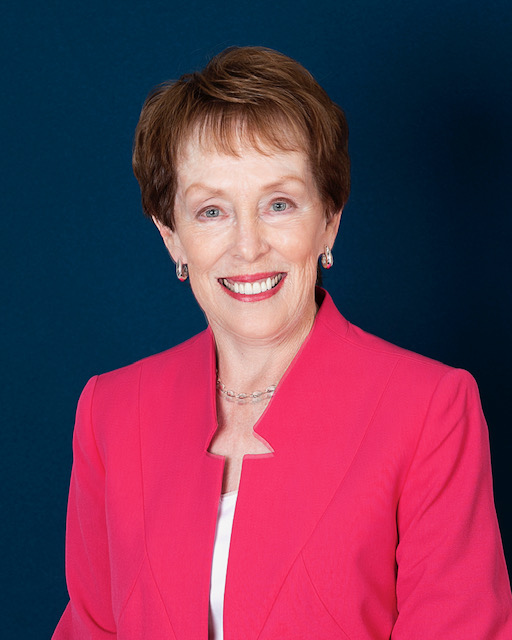 Betty Castor
Previous USF President
Betty Castor is the former president of the University of South Florida, former Florida Commissioner of Education and President and CEO of the National Board for Professional Teaching Standards.  Her public service began in Hillsborough County as a County Commissioner. She later was elected and served three terms in the Florida Senate. Castor began her career as a secondary teacher in Uganda, East Africa. She has maintained her interest in international affairs throughout her adult life.  She recently completed two terms on the Fulbright Foreign Relations Board and is currently a member of the Tampa Bay Committee on Foreign Relations. She earned her B.A. degree from Rowan University, Glassboro, New Jersey and her M.Ed from the University of Miami, Coral Gables, Florida.
---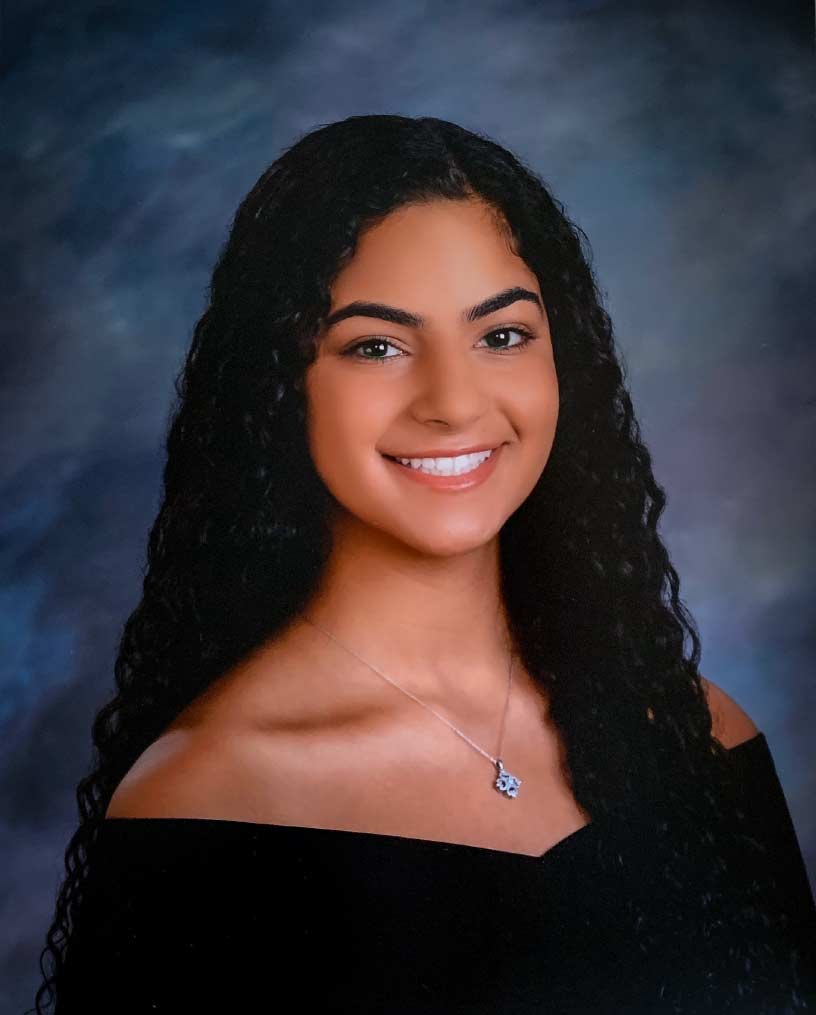 Emily Ghattas
USF Undergraduate Accounting Student
I am a second-year student at the University of South Florida, Muma College of Business, pursuing my B.S. in Accounting. During my time thus far at USF, I have been an active member of the Kappa Delta Sorority and have participated in many philanthropic events. One, in particular, is The Joshua House located right here in Tampa. The Joshua House is a safe haven for abused children and teens in need. Helping this amazing foundation, alongside The Kappa Delta Sorority, has made me the person I am today. Furthermore, I was given the opportunity to serve my chapter as its Vice President of Finance. Being the Vice-President of Finance at the Kappa Delta Sorority at USF has allowed me to gain the experience my educational foundation USF has prepared me for. Outside of my sorority, I maintain my academic excellence by utilizing all of the University's resources and prioritizing my success.
---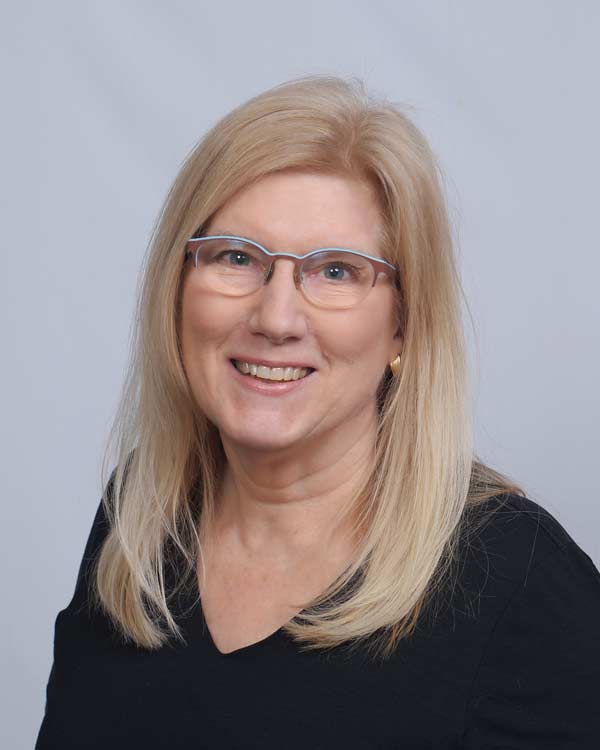 Ann Hodgson, PhD
President at Resource Designs, Inc.
Ann Hodgson, PhD is an ornithologist and President of Resource Designs, Inc., a woman-owned small business, consultants in natural resource research and planning. She was formerly Audubon's Gulf Coast Research Director, and has collaborated with Special Collections over the last several years to deposit records from Audubon Florida into Special Collections. In 2012, Ann helped to secure a $25,000 grant to benefit the Library from Tampa Electric Company to collaborate with the Digital Scholarship Services in development of the Tampa Bay Oral History Project, which captured the professional memories of many leading scientists involved in the restoration of Tampa Bay beginning in the 1960s. Her efforts have been decisive in inspiring a new direction for Special Collections to include more ecological data and natural history. She earned her Bachelor of Science in Wildlife Management from Cornell University, Ithaca, New York, a Master of Arts in HPER Resource Management from the University of Northern Colorado, and her doctorate is from the University of Nebraska-Lincoln in Agronomy (Soil & Water Science).
---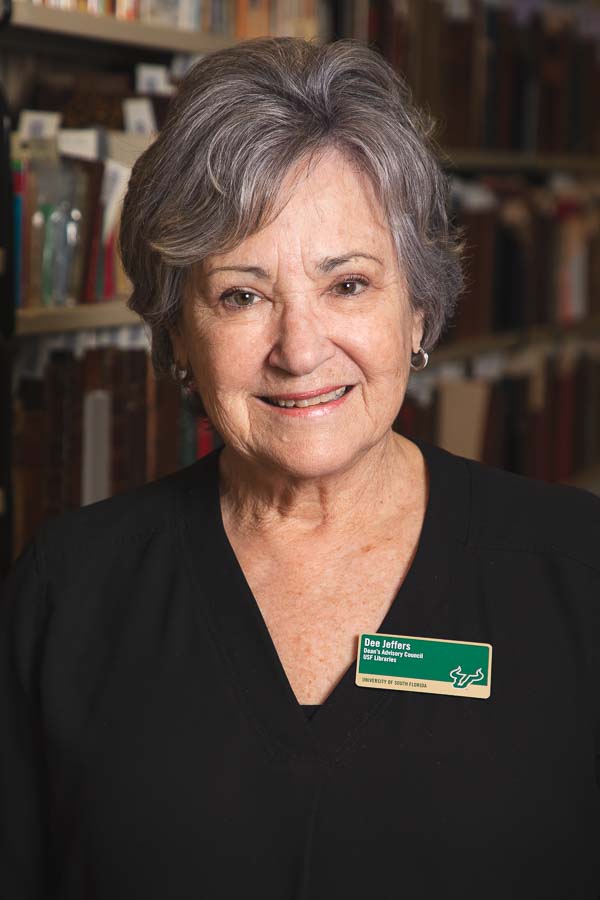 Dee Jeffers
Previous Co-Instructor of the Lawton and Rhea Chiles Center for Healthy Mothers and Babies
More information coming soon
---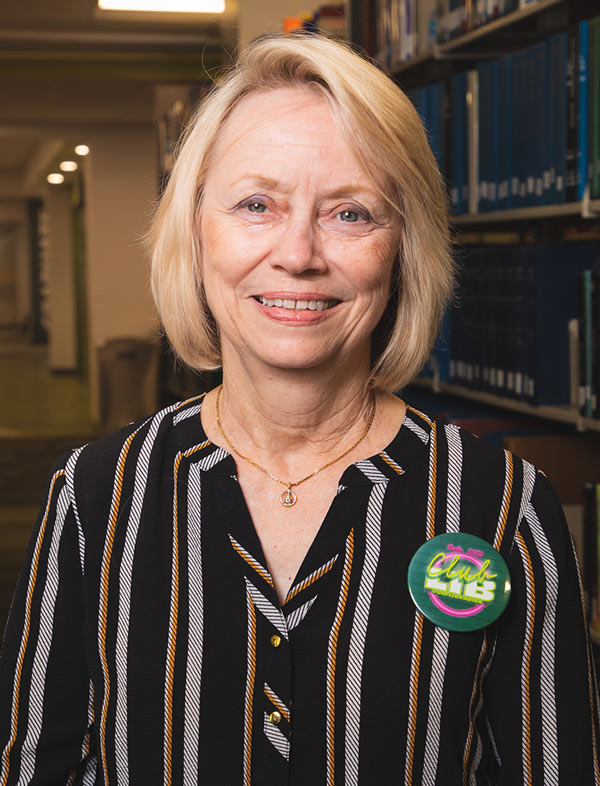 Rose Killinger
Vice President of the USF Women's Club
Rose Killinger is a graduate of the University of Iowa and University of Michigan studying social work. Professionally her work focused on Psychiatric and Senior Care. Husband, Dennis has been a Professor in Physics since 1987. Rose has been an active member of the University of South Florida Women's Club for over 30 years — currently serving as Vice President.
---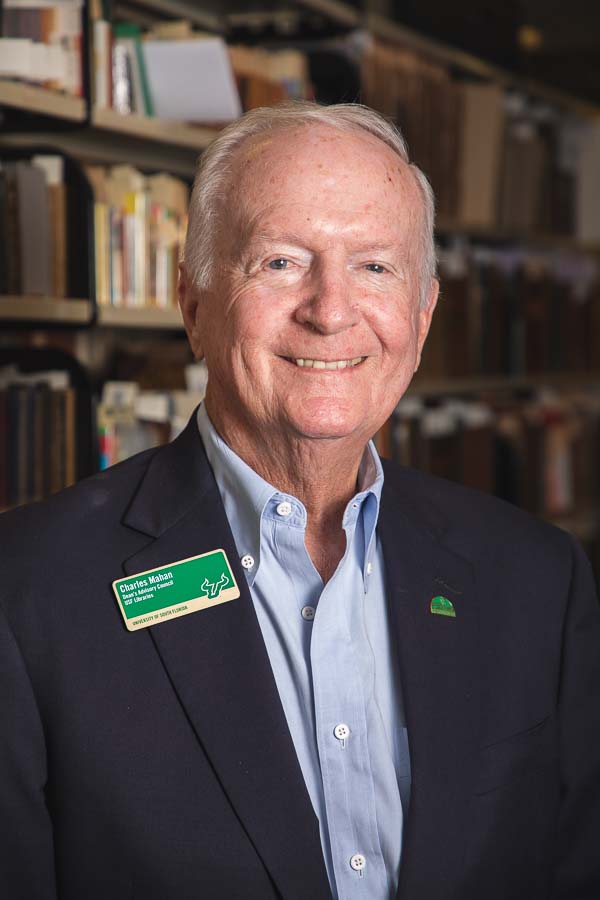 Charlie Mahan, MD
Previous Dean of USF College of Public Health and Professor Emeritus
Charlie Mahan is a native West Virginian, a Floridian for 43 years and is now living with his wife Dee Jeffers in the mountains of North Carolina. A physician, he was trained in Ob/Gyn and after Navy service practiced and taught at the U.of Minnesota and the U.of Florida. While in Gainesville he ran a public health outreach program to the 13 County Heath Departments in North Central Florida. He was then asked to oversee maternal and child health for the whole state and from 1988 to 1995, and served as Director of Public Health for all of Florida. He was then recruited by President Castor to be Dean of the College of Public Health at USF. He is now retired. His avocation is cartooning and his large collection of original cartoons by American artists dating from 1875 to present now resides in USF's Tampa branch library along with 3000 cartoon-related books. His own cartoons as well as his professional papers are also there.
---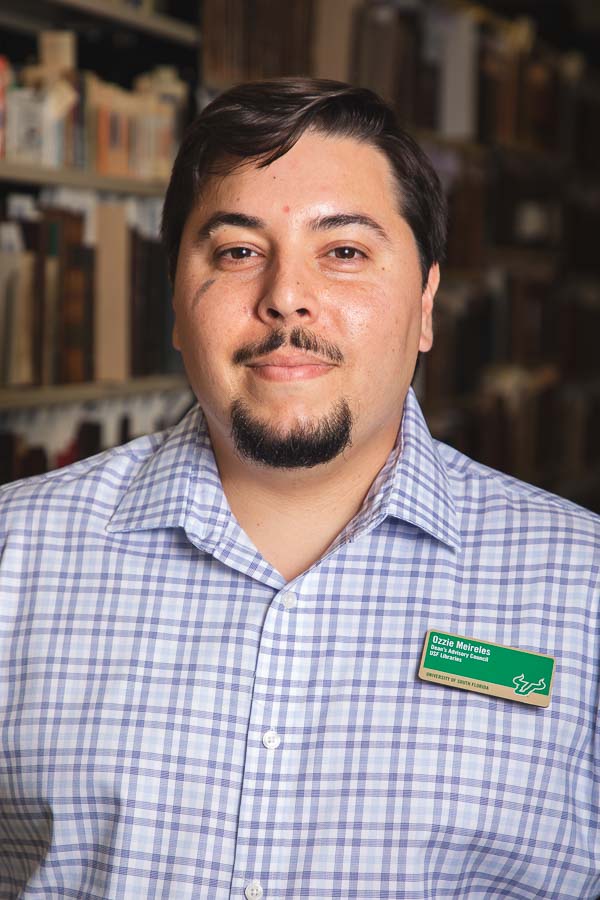 Ozzie Meireles
USF Graduate Geosciences Student
Osvaldo Meirelesis is a graduate student at the University of South Florida pursuing his M.S. in Geochemistry and his Ph.D. in Geoscience Education. He has over 7 years of experience in tutoring and teaching STEM subjects such as geology, chemistry, physics, engineering, and math. His geochemical research focuses on island arc volcanism and his geoscience education research aims to determine the effectiveness of augmented reality and virtual reality in the science classroom. He is also currently the president of the Geoscience Graduate Student Organization. He obtained a B.S. in Geology from the University of Florida and is originally from Miami, FL.
---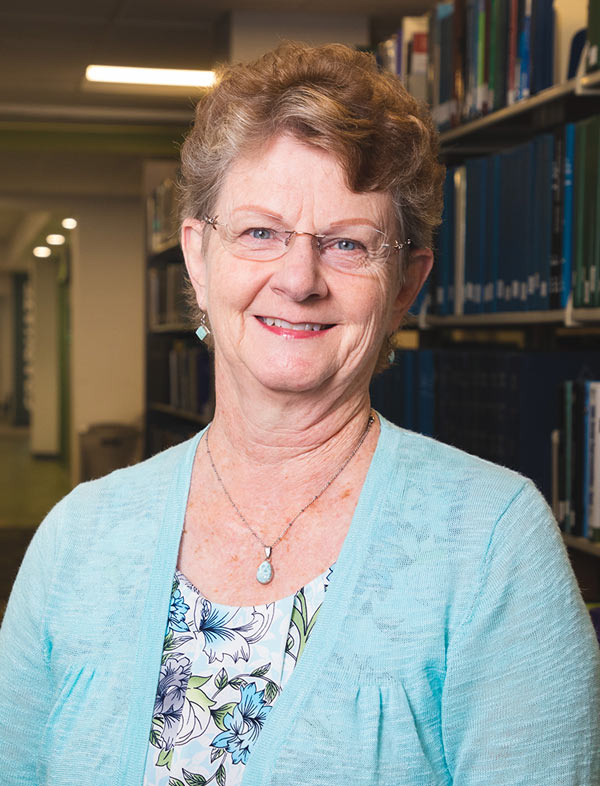 Derrie Perez
Previous Dean of USF Libraries
Derrie Perez is one of the former deans of the USF libraries, serving from 2000 to 2008, first as acting, then with permanent appointment. Her long career in libraries began at age 14 in Shreveport, LA. She worked in public, community college, college, and university libraries; she held professional positions at Odessa College (TX), Pensacola Junior College, Hillsborough Community College, and USF. At USF she began as a faculty member in the School of Information Science. Now retired, she enjoys traveling and learning, including annual National Park trips with her family in Baton Rouge, as well as spending time with her grandchildren and great-grandchildren here in Tampa. She continues to support the performing arts, museums, libraries, and lifelong learning.
---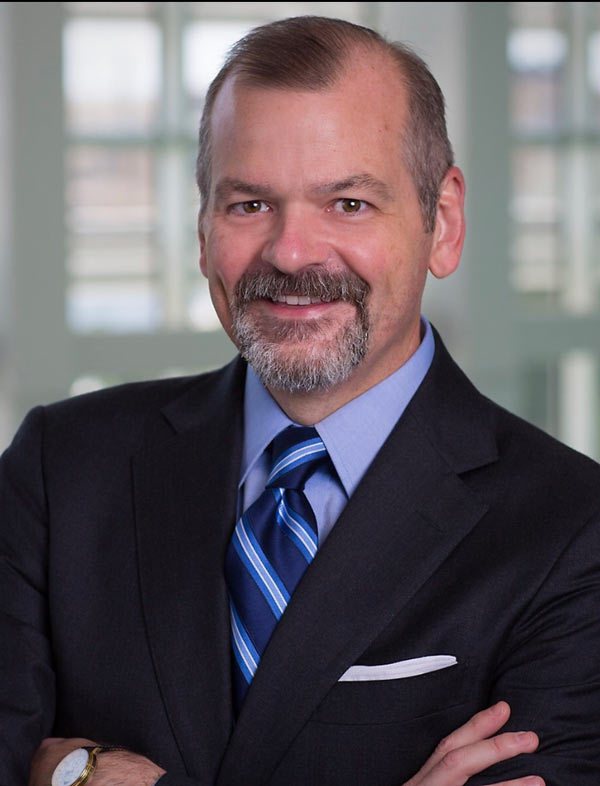 CJ Roberts
Tampa Bay History Center CEO
C.J. Roberts has served as the President and CEO of the Tampa Bay History Center (TBHC) since September 2005. He was hired to lead all facets of the planning, construction, opening, and operating of the new $52 million TBHC, which opened in January 2009. Building a new museum was a familiar task for Roberts. He was hired by the late author/historian Stephen Ambrose to lead the team that built and opened The National World War II Museum, formerly the National D-Day Museum, in New Orleans, Louisiana on June 6, 2000 to an international audience of World War II veterans, political officials, and celebrities. C.J. Roberts received his Bachelor of Arts in History and Folklore and a Master of Library and Information Science from Indiana University. He is a graduate of the distinguished Getty Museum Management Institute, and is active in numerous professional museum, library, and historical organizations. Roberts is a 2007 Leadership Tampa graduate. He has served as a board member of the Greater Tampa Chamber of Commerce and Hillsborough County Arts Council, and as the Honorary Commander of the 6th Maintenance Squadron, MacDill Air Force Base.
---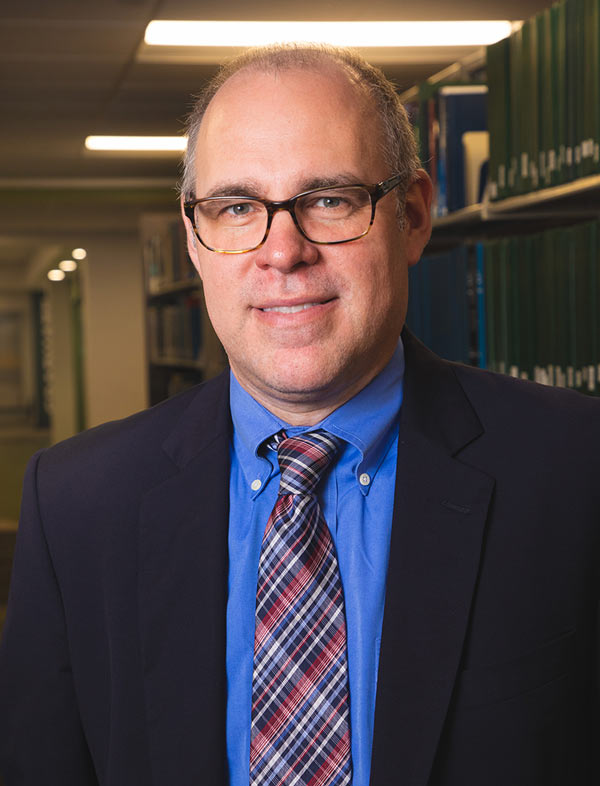 Jim Walther
Tampa Bay Library Consortium Executive Director
Jim Walther, PhD is Tampa Bay Library Consortium's (TBLC) fifth Executive Director. He was most recently an Assistant Professor at Emporia State University's School of Library and Information Management. Jim's background includes law library research, management, and leadership (Bryan Cave and Greenberg Traurig), positions in publishing (LexisNexis and Emerald Group), and work in training and staff development (The New York Public Library and The Metropolitan Opera). As a Faculty Development Officer with Emerald Group, he directed all publishing seminars at colleges and universities across the U.S. for over twenty areas of research. He was the editor of the award-winning The Bottom Line: Managing Library Finances for five years while it was named one of the top journals in the field of library and information management. As the Director of Staff Development of The New York Public Library, Jim managed a $2 million grant aimed at expanding staff development, including two Leadership Academies for managers. Further affiliations include the Department of Education, National Library of Education, and his ten-year involvement with Presidential Classroom, a civic education organization for high school students. His degrees include a Master of Library and Information Science from the University of Wisconsin-Milwaukee, where he also received a Bachelor of Arts in Sociology and Political Science. His doctorate is from The George Washington University, School of Education and Human Development.
---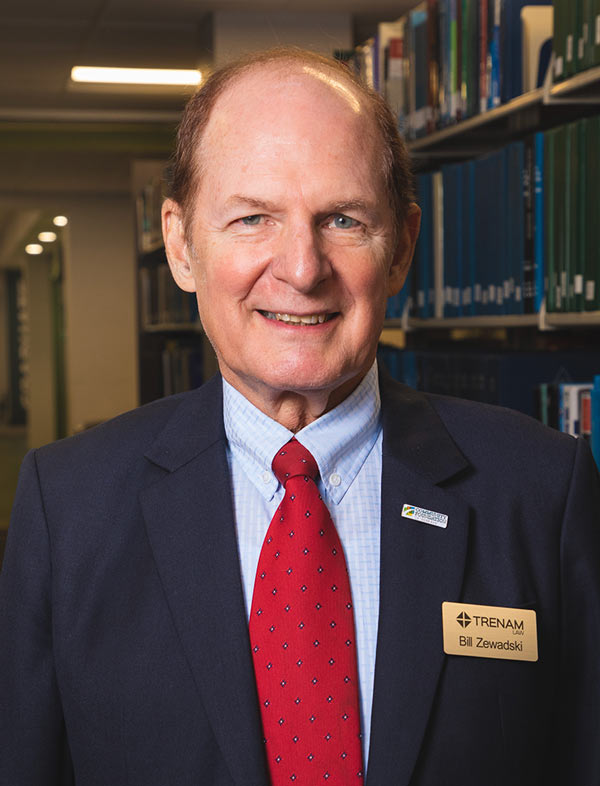 Bill Zewadski
Senior Manager Trenam Law
William (Bill) Zewadski joined Trenam Law in 1971, and is currently a Senior Member. He is a nationally recognized leader in the bankruptcy and reorganization area. Bill received his B.A. in History with honors from Emory University, and his J.D. with high honors from the University of Florida Levin College of Law. Bill is very active in the community, serving on several nonprofit boards and is especially active with the Community Foundation of Tampa Bay. In the community, Bill has also spoken to over 80 non-profit organizations on the creation and importance of planned giving and legacy societies. Bill has been very involved with the University of South Florida Libraries, and served on the Development Committee back in the 1990s and early 2000s. Bill has graciously donated various materials including art, photographs and film stills, which are currently housed in the USF Libraries Special Collections. Bill recently also established an endowment that will provide additional collection, research and scholarship support for Special Collections.