"…it's not too late and every story matters, not just for the traditional reasons of preventing (genocide) in the future but it matters because this is a human being who had this experience"
-USF Communication Doctoral Candidate Chris Patti
Many years ago, USF Professor of Secondary Education Joan Kaywell invited Young Adult Literature author Edward Bloor to come speak to her son's church youth group. It was a visit that began a collegial friendship between Young Adult literature advocate Kaywell and the central Florida-based author. Shortly thereafter, having founded the Hipple Collection of Young Adult Literature within the USF Tampa Library's Special Collections Department, Kaywell asked Bloor to donate his advance readers, signed first editions, and original manuscripts to the Hipple Collection.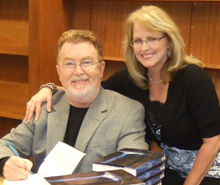 Much as Edward Bloor shares stories to help young adults grapple with change and growth in their lives, his mother-in-law also had a story to tell. In 2011, Bloor and his wife, Pamela, came to to the USF Tampa Library to tour the Hipple Collection. During lunch that day with USF Libraries Director of Special and Digital Collections Mark I. Greenberg and Libraries Development Director Merrell Dickey, the conversation turned to the Libraries' other collection initiatives, including the Holocaust Survivors Oral History Project developed in partnership with USF Professor of Communication and Sociology Carolyn Ellis and her graduate students. Pamela Bloor mentioned that, as a child, her mother had escaped the Nazis as part of the Kindertransport rescue movement. Dr. Greenberg asked whether her mother, Elisabeth Dixon, might like to give an oral history for the project. Indeed, she did.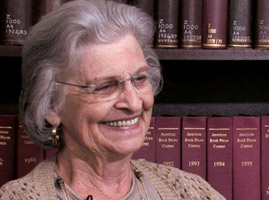 In June, Edward and Pamela Bloor, Pamela's mother Elisabeth Dixon, and her friend Bill Hunter made the journey to USF for Ms. Dixon to record her nearly four-hour story (listen to it here). For Ed Bloor, it was a wonderful day his family will always remember; they felt like "royalty for a day… It was an honor being asked by Joan to donate my materials to the Hipple Collection and to know that my papers will be preserved somewhere. We feel the same about my mother-in-law's story. Before, it was just a story. Now, it's part of recorded history. It gives you a sense of immortality."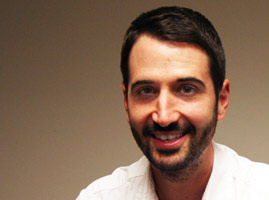 Ms. Dixon's oral history interview was conducted by Professor Ellis's student Chris Patti, a Communication doctoral candidate and McKnight Fellow. Patti has conducted several Holocaust survivor interviews, experiences which are meaningful for him as well. "This is the twilight of being able to work with individuals who've understood this experience first hand — it's not too late and every story matters, not just for the traditional reasons of preventing it in the future but it matters because this is a human being who had this experience. And, while there are people that don't want to talk about their experiences, the people in this project have all seemed to find meaning in the process of having these conversations – feeling that their experience isn't totally lost already." Many of his interviewees, but especially Elisabeth Dixon, "seem to be inspired by the fact that their stories are important to subsequent generations."
Even Pamela Bloor knew her mother better after her story had been shared. "It was very moving for me to sit in the USF facilities and listen to my mother describe her incredible experiences," said Bloor. "I learned some things that day that I hadn't heard before. I am very grateful to have had this opportunity."
…
Contact The USF Libraries Development Office to advance these and other student success and research efforts.