Reading Time:
3
minutes

The USF Libraries host several exhibits that highlight a variety of collections, providing context to material that is often only publicly accessed via a finding aid. The exhibits come from many different sources. Some come from grant funded research, some from library personnel or library partnerships, and some from student work under the guidance of USF faculty. The exhibit: 'We Wanted Some Basic Human Rights: The Civil Rights Struggle in Tampa' was created during a Spring seminar on the Civil Rights Movement taught by Dr. K. Stephen Prince of the USF History Department in 2016. Students of the seminar worked with Special Collections personnel and consulted fifteen archival collections housed in USF Tampa Special Collections.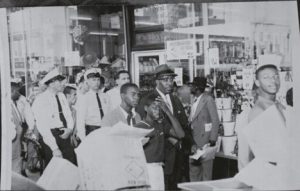 This exhibit spotlights a range of materials from photographs and newspaper articles to pieces of ephemera like yearbooks. A few exciting examples are: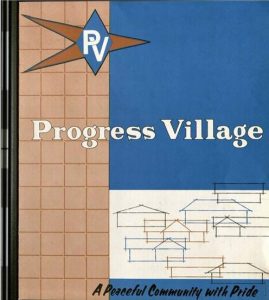 Each item selected for the exhibit is accompanied by additional information that expounds on the importance of the material, calling on the reader to think more deeply about the items and their historical context and significance:
"Progress Village, Inc. attempted to create a sense of residential equality without actually disrupting segregation. As a model subdivision for non-white families, Progress Village worked to keep African Americans from buying homes in white neighborhoods. In this packet and in other promotional material, however, Progress Village was simply depicted as an opportunity for black families to enjoy better living conditions and a safe suburban environment in Tampa."
Many of the materials featured in the exhibit were only accessible by reading room appointment in 2016. The USF Libraries has since digitized portions of the collections for enhanced discoverability through Digital Collections. In 2020, the USF Libraries' embarked on a long-term project to highlight materials in the collections that can contribute to the conversation about the African American Experience in Florida.
Collections and Resources
Learn more about this exhibit and USF Libraries' AAE project by exploring the links below:
Delve into the African American Experience in Florida portal.
Visit our curated list of collections relevant to the African American Experience. It includes the collections explored by the 'We Wanted Some Basic Human Rights' exhibit and many more.
Explore digitized works from the collections in the exhibit: