Reading Time:
4
minutes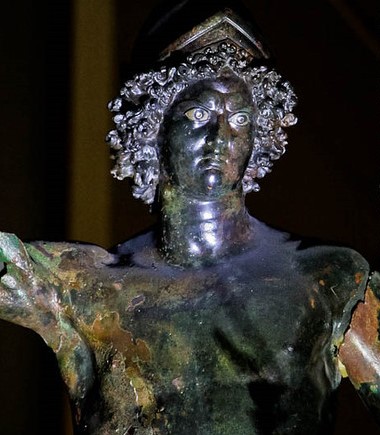 Welcome to the month of March. According to the Roman calendar, it was the first month of the year, so if your new year's resolutions got off to a bad start in January, try again this month. As a matter of fact, according to the old Roman calendar, January and February were considered dead months, so much so that they lacked names[1]. So really don't worry if the resolution made in a dead month needs a reboot.
March was named after Mars, the Roman god of war because this was the month weather was fair enough to resume military campaigns. Dictionary.com suggests that this is why soldiers "march into battle[2]" but I don't hold to that theory. Unfortunately wars, battles, and differences settled through blood rather than words are well documented throughout all months of the year.
In March, I invite you to visit our digital collections pertaining to war activities. Although you will be viewing it as an academic studying the past, try to view them as though it were contemporary news. It feels more relevant and is sobering when you consider how you would be personally impacted should you have lived during those times.
We should not turn away from these events—how else can the future be planned and conflict be avoided except for looking at lessons from the past.
World War II Photograph Collections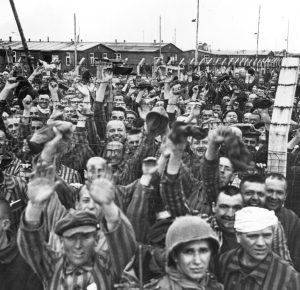 This digital collection is a compilation of multiple sets of WWII photographs held in USF Special Collections. Included are the Photographs of the Nazi War Crimes Trials collection, which consists of photographs and one plan of the Mauthausen camp that were used as evidence in the Nazi war crimes trials, and The Soil of Typhus: Nazi Concentration Camps collection, which portrays the liberation of and medical care at Amphing, Belsen, Buchenwald, Dachau, Lambach, Landsberg, Ludwigslust, Penig, Wuppertal, Ebensee, and Mauthausen.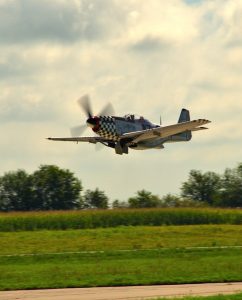 This tract of land started as a private landing strip for John H. Drew and Hugh C. MacFarlane and was to become a municipal airport; however, with a World War on the horizon, it was leased by the US government to supplement MacDill Army Field.[3] You know now Drew Field as the Tampa International Airport.
The collection features digitized issues of the wartime weekly newspaper, Drew Field Echoes; the issues span 1942-1944.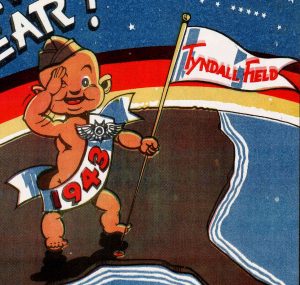 The Tyndall Target was a weekly WWII newsletter published on Saturdays by the Special Service Office for personnel of the Army Air Forces Flexible Gunnery School at Panama City, FL.
Issues range from Volume 1 Issue 1 January 16, 1942 through Volume 3 Issue 29 July 15, 1944.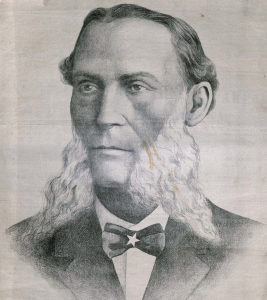 Cuba fought for independence from Spain in three separate wars between the years of 1868 and 1898. Although the first two were not successful, they did lay the groundwork for the Cuban War of Independence (1895-1898), which did win Cuba's independence from Spain.
This collection features portraits of revolutionaries, notable public figures, and celebrities.
Spanish Civil War History Project & Spanish Civil War Oral History Project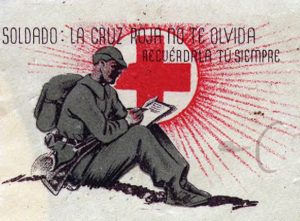 The Spanish Civil War History Project documented the response of the Tampa Spanish immigrant community to the Spanish Civil War (1936-1939).
The digital collection consists of oral histories, photographs, letters, post cards, and official documents.
[1] Dictionary.com. "The Month of March and 'Marching' Have a Historical Link." https://www.dictionary.com/e/march/. Accessed February 24, 2020.
[2] The Old Farmer's Almanac.  "How Did the Months Get Their Names? The 12 Months of the Year and the Origins of Their Names." https://www.almanac.com/content/how-did-months-get-their-names. Accessed February 24, 2020.
[3] Contorno, M.  (2015, August 17). Drew Field's World War II past comes alive in new Hillsborough tax collector office. Tampa Bay Times, Retrieved from https://www.tampabay.com