More from Special Collections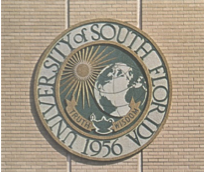 Supported by University Policy 10-208, Archives of the University of South Florida, the USF Libraries collect, preserve, and provide access to a variety of materials that document the administrative and intellectual history of the University of South Florida.
A large portion of the Archives is comprised of the working papers of the University's presidents, Faculty Senate, and select organizational units. Equally prominent are materials that document student experiences at USF, such as official USF photographs, select recordings of WUSF public broadcasting programs on television and the radio, and publications for and by the student body, including The Oracle and theses and dissertations.
Print materials in the USF University Archives are available for use in the Special Collections reading room. Digital materials are available as part of the USF History and Archives collection and USF Oral History Program collection in Digital Collections.  Those new to researching the University may wish to start with the Chronology of the University of South Florida to learn more about USF's history.
USF departments, programs, and centers are encouraged to contact Tampa Special Collections to create a retention schedule for appropriate materials.