More from Special Collections
The USF Libraries growing Children's and Young Adult Literature Collections currently feature over 25,000 titles of American fiction for children and adolescents, dating from the early 1800s to the present. The collections comprise three distinct parts: the children's literature collection (including toy and picture books, girls' and boys series books, and a large collection of G.A. Henty), the dime novel collection, and the Hipple Collection of Young Adult Literature. One of the collections' strengths is its chronological sweep. In the history of publishing, the 21st century conception of young adult literature is a fairly recent phenomenon. Many 19th and early 20th century dime novels and series books featured teenage exploits, but they usually focused on adventure, exploration, and career choices. Novels geared specifically to adolescents that explore sexuality, identity, prejudice, life choices, substance abuse, and the family did not emerge until the 1960s—today's YA literature. Another strength is the collections' focus on narrative, serial fiction—including the Stratemeyer Syndicate's iconic Nancy Drew and Hardy Boys, as well as often-forgotten series like Judy Bolton and Cherry Ames.  The collections' chronological sweep and focus on narrative provide researchers, teachers, students, and readers the opportunity to study the evolving culture and sociology of American adolescence through the literature written for them. Learn more about our Children's and Young Adult Literature collections below.
---
Explore this page
---
Girls' and Boys' Series Books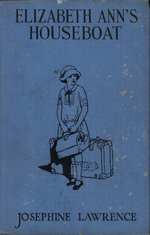 The Girls' and Boys' Series Books collection is one of the most extensive collections of twentieth century American juvenile series books in existence. Since its inception as a personal collection curated by Harry K. Hudson, a noted bibliographer of twentieth century boys' series fiction, the collection has grown by leaps and bounds. The collection now includes the personal library of Dr. John T. Dizer, a noted collector of children's literature and series books. The Girls' and Boys' Series Books collection includes 6,000 boys' series books and over 2,000 girls' series volumes. Ranging in date from 1890 to 1970, the collection includes volumes featuring iconic characters like Nancy Drew, the Bobbsey Twins, Five Little Peppers, and the Hardy Boys. It also provides a window into less well-known worlds such as those of the Blue Grass Seminary Girls, Grace Harlowe, and the Campfire Girls. In the boys' and girls' series alike, the juvenile protagonists solve mysteries, explore the known reaches of the world, serve in the first World War, attend boarding school, and create homes for themselves and their families.
---
Stratemeyer Syndicate
The collection includes a large number of materials published by the Stratemeyer Syndicate. Devised in 1905 by writer Edward Stratemeyer (1862-1930), the Stratemeyer Syndicate capitalized on the largely unexplored market for entertaining series books for children. Unlike the McLoughlin Brothers publishing house that produced lavishly illustrated and relatively costly volumes, the Stratemeyer Syndicate was a mass-market, for-profit enterprise. Growing out of Stratemeyer's own series The Rover Boys, the Syndicate's innovations were two-fold: it sought to publish juvenile books that mimicked the format of adult series, and it streamlined production, ultimately employing numerous ghost writers to pen installments in popular series, including Nancy Drew, the Bobbsey twins, and the Hardy boys. All were published under "house names" such as Carolyn Keene, Laura Lee Hope, and Franklin W. Dixon. Enormously popular, the publishing scheme also proved enormously successful for Stratemeyer since, like Peter Pan, Stratemeyer Syndicate characters did not grow up. Instead, their adventures could continue indefinitely. Since Stratemeyer retained editorial control over the series and the characters, the series did not end when a single ghostwriter stopped writing.
---
Dime Novels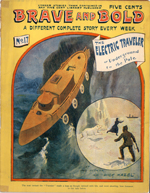 The USF Libraries Special Collections has a significant collection of dime novels, penny dreadfuls, and story papers comprising well over 8,000 items. The collection includes extensive runs of the Pluck and Luck, Tip Top, and New Tip Top series, as well as many other individual items, the bulk of which represent American publishers.
---
Hipple Collection of Young Adult Literature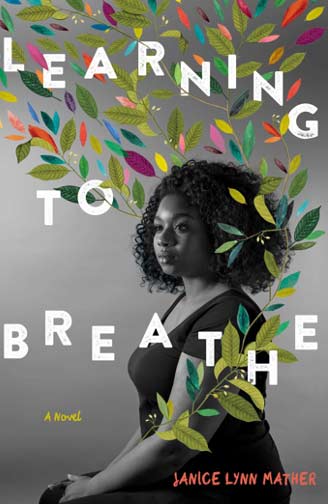 ---
Toy and Picture Books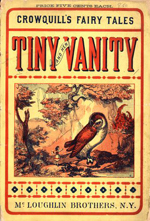 The historic toy book collection charts the development of picture book publication in the United States. In the early days of American children's literature, the term "toy book" referred books intended for entertainment and amusement instead of instruction. With a wide range of titles produced by the McLoughlin Brothers publishing firm at its core, this collection features many  examples of black and white illustration, hand-colored illustration, and chromolithography. The collection covers a wide array of subjects, ranging from nursery rhymes and folk tales to counting books, tales about animals, and original stories.
---
G.A. Henty Collection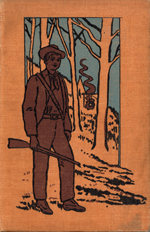 The department's G.A. Henty collection is one of the largest and most complete in the country, featuring first British printings as well as numerous American copies. The collection's strength is fiction, but representative examples of American chapbooks, toy books, and picture books are also included. Of the more than 500 items included in the collection,  roughly one-half are toy and picture books. The collection also includes later reprints and omnibus editions as well as an exhaustive collection of reference works for biographical and bibliographical study.
---
Digital Collections
We are currently digitizing select titles from the Children's Literature collection, focusing on girls' and boys' series books published before 1923. 
Click here to access complete books that are freely available online >>
Selections from over 30 dime novel series are freely
available online
.
USF provides access to the digital manuscripts and working papers of some young adult literature authors.
Click here
to explore these items.