About the Collection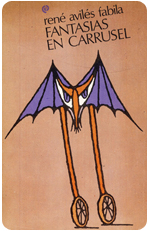 Special Collections at USF is working to develop an unparalleled collection of Latin American SF monographs, serials, and ephemeral publications. Special Collections currently holds a near-comprehensive collection of SF from Cuba, a representative sampling of works from Argentina and Mexico, as well as a number of fine examples of the small press publications which, while difficult to locate in the United States, have formed the backbone of the Latin American SF resurgence in the latter 20th century. Systematic collection development is currently underway to include near-comprehensive coverage of authors as well as to represent more accurately the full breadth of sub-genres, forms, and formats encompassed by speculative fiction in Latin America. When fully developed, USF's collection will provide a unique tool for researchers, scholars, and students as they work to recover the tradition of SF in Latin America.
Latin American SF, while often largely ignored by critics, readers, and special collections repositories alike, nevertheless enjoys its own unique niche in the SF community. Influenced by Spain and the writings of Poe and Verne, Latin American SF is also a uniquely South American creation, crossing as it does many generic and formal boundaries rather than rigidly adhering to conventional science fiction motifs and devices. SF in Latin America is a largely hybrid genre, blending the "softer" psychological side of SF with magic realism, detective fiction, alternate history, the macabre, and the grotesque to provide a vehicle for incisive social critique. With roots in 19th century Latin American literary traditions, the genre slowly but surely took shape during the first half of the 20th century and enjoyed a brief golden era during the 1960s and early 1970s. While SF stagnated under the harsh dictatorships of the latter half of the 1970s, more recent decades have seen a resurgence of SF, especially after the advent of the internet allowed for grassroots fanzines to spread the word about SF's Latin American heritage. Today, as in previous generations, Latin American SF remains in a world of its own stylistically, often taking the form of comic books, graphic novels, or extended verse poems in addition to the more expected novel.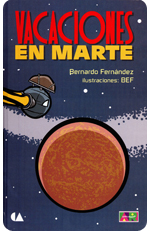 SF is, unsurprisingly, most prominent in the more economically developed countries of Argentina, Cuba, and Mexico. While Argentina remains the center of things literary and SF in Latin America, Brazil and Chile have exceptionally strong SF traditions as well, and Colombia, El Salvador, Peru, Uruguay, and Venezuela are well represented in quality if not in quantity. While there is not an equivalent to Tor, Del Ray, or Ace Books in Latin America, SF titles come from many different types of publishing houses, ranging from main stream fiction publishers to university presses. In its totality, the currently defined corpus of Latin American SF includes the work of well over one hundred authors, working with a wide variety of publishers, including Aregentina's Adolfo Casares, Angélica Gorodischer, and Eduardo Ladislao Holmberg; Chile's Hugo Correa; and Cuba's F. Mond, Yoss, and Daína Chaviano. When complete, USF's Latin American Science Fiction Collection will provide unparalleled access to this growing corpus of work that is largely unavailable in the United States. In order to help develop USF's Latin American science fiction collections, Special Collections is working in coordination with SF critics, novelists, and enthusists from around the region. Friends and colleagues in the enterprise include: Argentinian authors Pablo Capanna and Sergio Gaut vel Hartman and collector Luis Pestarini, Cuban novelists Yoss, Raul Aguiar, and Daína Chaviano; and Mexican science fiction scholar Miguel Ángel Fernández-Delgado.
Alambique (Online Journal)

Alambique is a peer-reviewed, open-access journal published by the University of South Florida Tampa Library devoted to scholarly research and criticism in the fields of science fiction and fantasy originally composed in Spanish or Portuguese. For more information, read here about the journal's aims and scopes, or contact the managing editors, Miguel Ángel Fernández Delgado (El Colegio de México, México, and University of South Florida, USA) and Juan Carlos Toledano Redondo (Lewis & Clark College, USA).