Jaime Rogers never envisioned himself working in a library. And as a project archaeologist, one could wonder why – an archaeologist in a library? But as our Library becomes more tech-innovative, building digital heritage collections, finding a home here at the USF Tampa Library in the Digital Heritage and Humanities Collections (DHHC) sure does make sense.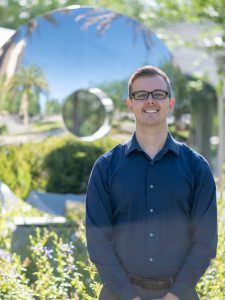 "It is a fantastic place to be as an archaeologist. All the resources you need (and Starbucks) are just a few steps away," Jaime shares. Part of his duty as an archaeologist is to participate in public education and outreach, disseminating knowledge in an accurate and innovative way. "I admire Lori and Travis's mission to provide accessible digital collections to promote the education of archaeological artifacts, sites, and landscapes, especially those that are endangered or otherwise inaccessible," Jaime says.
Jaime started working with DHHC in 2017, but officially started in his current position in December 2018. He helps his team collect 3D terrestrial and GPS data for many projects, but his main role is directing ongoing excavations at Cape Canaveral Air Force Station (CCAFS). "This involves writing technical reports and research proposals, analyzing artifacts, and managing our great team of graduate students that do field work," Jaime explains. He's also assisting Dr. Christine Downs with 3D scanning and ground-penetrating radar at the 8 historic cemeteries on the base.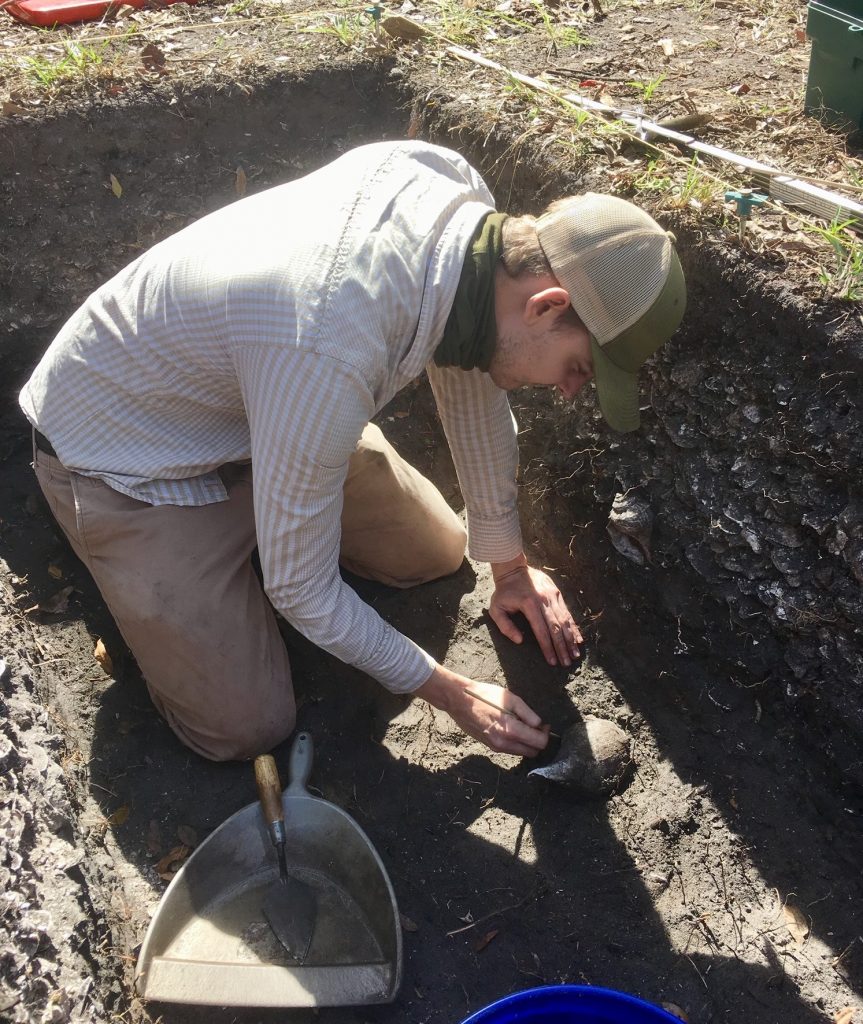 "CCAFS is a very exciting place to work as an archaeologist. The island has been occupied for thousands of years, and affords the opportunity to learn about unique aspects of human culture – from pre-Columbian shell mounds to historic fishing villages to launch complexes," Jaime shares.
Jaime received his Bachelor of Science in Interdisciplinary Studies from the University of Central Florida in 2015, concentrating in anthropology, environmental studies, and geographic information system (GIS). "Three disciplines I draw from daily at my current position with the DHHC," he shares. This year, Jaime received his Master of Arts in Anthropology, also from UCF, and completed his thesis research utilizing geochemical techniques on the hinge of oysters. This investigated how the climate of Tampa Bay has changed over the last 2,000 years.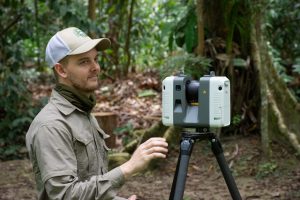 Tampa Bay is home to Jaime, who was born and raised in St. Petersburg, and now lives and works in Tampa. He enjoys kayaking around the bay, visiting breweries and trying weird beers, and playing racquetball and disc golf with friends. He spends a lot of time reading for work and research, and shares that the last four books he's read were related to oysters. "I don't think I have read a book for pleasure since before graduate school," he laughs. "Galapagos by Kurt Vonnegut was [my] most recent favorite read."
Jaime is looking forward to developing innovative ways to incorporate 3D and GIS applications into archaeology and education. He's also dedicated to contributing an accurate and complete archaeological record of the sites at Cape Canaveral and beyond.
We're thrilled to have Jaime back in his home of Tampa Bay, where he too is "excited to [be] back after dealing with Orlando traffic for five years!" His office is located on the 1st floor in DHHC, and you can reach him at jaimerogers@usf.edu and 813-974-3945.
Please join us in congratulating and welcoming Jaime to the USF Libraries!