The USF Libraries are at the forefront of innovation, bringing students and faculty the latest in digital technologies and collections. Many digital collections are built by our Digital Heritage & Humanities initiative using advanced visualization technologies like 3D modeling, drone mapping, and geographic information systems (GIS). These digital collections feature historic landmarks, sites, and objects, and create opportunities for immersive educational experiences and research. As our new GIS Analyst, Denise Wright will be compiling data to help create these unique collections.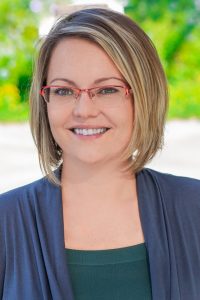 One of the collections currently underway is the Meso3D Digital Collection. Denise is compiling legacy data, updating files to current formats, and creating new ways to visualize it. "We had paper copies of a large amount of Mesoamerican site maps from the 1950s," she shares. "I was able to get those maps scanned, and then I extracted the archaeologists' actual drawings. Now, the site map and pyramid drawings can be placed on a digital map in the correct locations! Not only does it help preserve the work done on those sites, it also helps to potentially locate pyramids or features lost to time and vegetation."
Denise and the DHHC team are documenting and preserving the Moseley Homestead in Brandon, Florida, a historic home built in 1886 that is now on the Historic Register of Historic Places. The home is hidden by a dirt road and surrounded by 14.25 acres, and is a testament to an old Florida lifestyle, with a large open porch, sunscreens, and native Florida vegetation surrounding.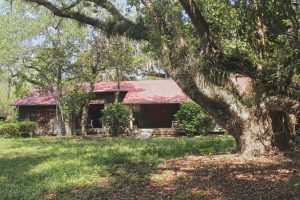 Denise is creating a 360-photo tour throughout the Moseley Homestead property. The digital documentation will be used to help preserve the historic landmark, protecting and celebrating a piece of Florida history. Denise shares, "I was so surprised to find out there was a 130-year-old homestead hidden in the middle of such a densely populated area. People that live in the area had no idea it was even there."
Denise is a USF alum, and received her Bachelor of Arts in Anthropology. She received her Graduate Certificate in GIS from American Sentinel University. Denise was inspired to go into her field by her family's love of American history. She spent the summers traveling across the U.S., camper in tow, visiting historic monuments, battlefields, forts, and National Parks.
"My family moved to Florida in the 1850s. They lived in Chiefland and Cedar Key as free-range cattleman until the turn of the century and then moved to Hillsborough County. We've been here ever since. I've briefly lived in a few other states, but there's no place I'd rather be than right here."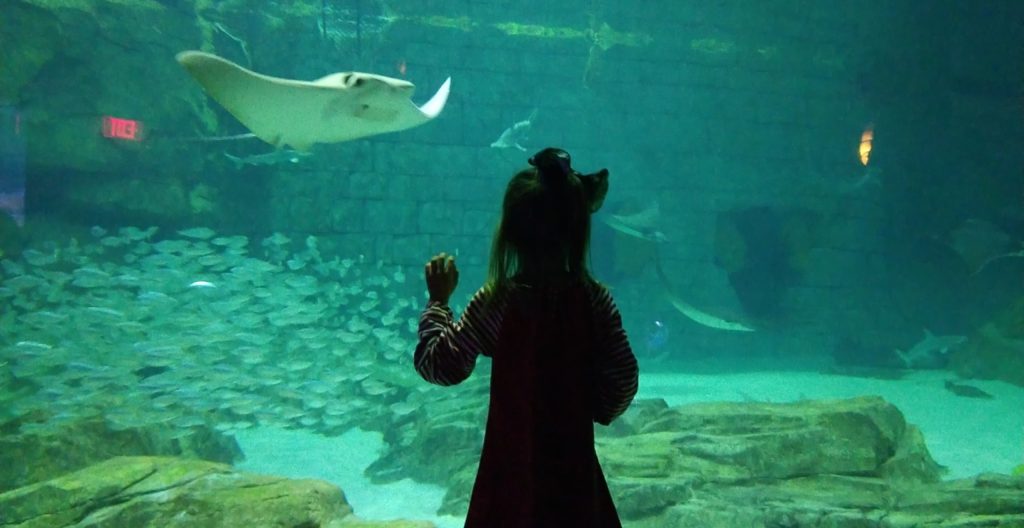 Denise loves to garden, and enjoys all the outdoor activities Florida has to offer. She, her husband, and daughter like to visit amusement parks or relax on the Gulf Coast on the weekends. She organizes arts and crafts with her friends to give their children "a platform to think differently and be innovative." She's also an active volunteer for the Girls Scouts of West Central Florida. Her favorite book is The Shipping News by E. Annie Proulx, and she excitedly shares that last year on vacation she won a raffle for a 10-pound block of cheese!
Denise joined us in December 2018, and is looking forward to contributing to the USF Libraries and the DHHC by using her knowledge of different GIS and remote sensing software to push boundaries and do things that have never been attempted before.
"I love being somewhere innovative with cutting edge software, equipment, and minds open to new ideas. I enjoy the idea of cross-campus collaboration and making the data we have available to students, professors, and researchers for a more hands on experience."
You can find Denise on the 1st floor in the DHHC, and reach her at dtindle@usf.edu and 813-974-3945.
Please join us in welcoming Denise to the USF Libraries!