Reading Time:
2
minutes
Tiera Nelson is a Human Resources Student Assistant at the USF Tampa Library. She is graduating this spring with her Bachelor of Arts in Criminology. Outside of work and studying, Tiera enjoys nature and taking in different sceneries. She shares, "It has become a new pastime of mine since the start of the pandemic, as I used to love to travel to new places often."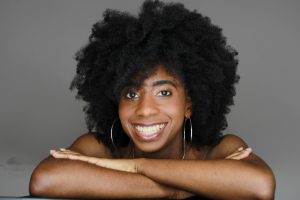 How has the Library contributed toward your academic goals?
The library has contributed toward my academic goals by providing me with a vast amount of resources that have contributed to my academic success.
How has working at the Library aided in your career goals?
Working at the library has aided in my career goals by providing me with valuable transferable skills that can be utilized in any line of work, such as time management and professionalism.
What are the next steps in your career?
The next step in my career is to pursue law school following graduation, with hopes of one day working for the United Nations.
What advice would you give someone on a similar path as yours?
Change is okay. Life comes at us fast and what you want when you first enter undergrad may not be what you want by the time graduation comes around. But do not be afraid to pursue new things or take new risks.
What have you enjoyed most about working at the Library? (What will you miss most?)
I have enjoyed the teamwork. As someone who has always preferred to work alone, this was a new challenge for me to be constantly working alongside others. However, this has become something I've grown to enjoy as I love to hear others opinions on matters and have a variety of solutions to complete tasks.
What is one skill or fact you learned about yourself over the past year/through the pandemic?
One skill that I learned through the pandemic is photoshop. I have always found photo edits interesting and through the pandemic I began to create my own edits of pictures I have taken.
What has been most exciting to get back to now that things are returning to a new normal?
The most exciting thing to get back to now that things are returning to a new normal is traveling. I am looking forward to soon enjoying new places, foods, and cultures, and also to enjoy the cloud views during flights.
---
Congratulations on graduating, Tiera! Thank you for all your hard work and good luck with your future endeavors. GO BULLS! 🤘