Reading Time:
3
minutes
"'A Woman's Club! Whoever heard of the like? What do women want of a club? Have you any aims or objects?' These are the questions which have been propounded to me day after day since this object was set afoot — by gentlemen, of course. And, I have answered that in our humble way we were to imitate their example. You have your clubs, I have said, why would not we have ours?"
– Alice Cary, at the April 20, 1869 meeting of Sorosis, the first professional women's club in the U.S., from Woman's Club Movement in America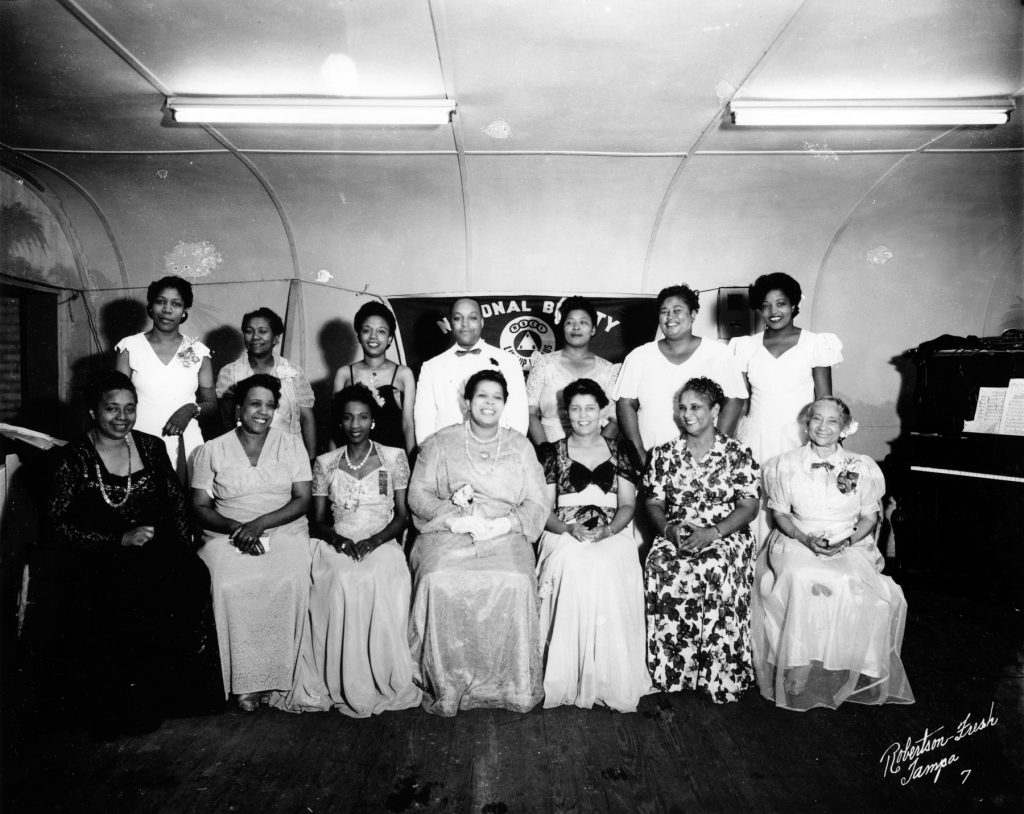 Since the mid-19th century, U.S. women's clubs and organizations have provided social, civic, and educational opportunities for women within a space of solidarity and sisterhood. At their inception, societies often focused on community advancement, and women gained leadership positions and experience as part of their involvement. Today, women's groups often serve many of the same social and societal roles by engaging in activities that strengthen and improve communities.
The USF Libraries holds more than 40 women's collections, a significant portion of which comprise women's clubs, organizations, and groups. Although local chapters predominate, many are affiliated with state, national, and international organizations.
Of the women's club records in Tampa Special Collections, the most recognizable is the USF Women's Club. USF Women's Club members regularly contribute to this open collection, which documents the 60+ year history of this organization.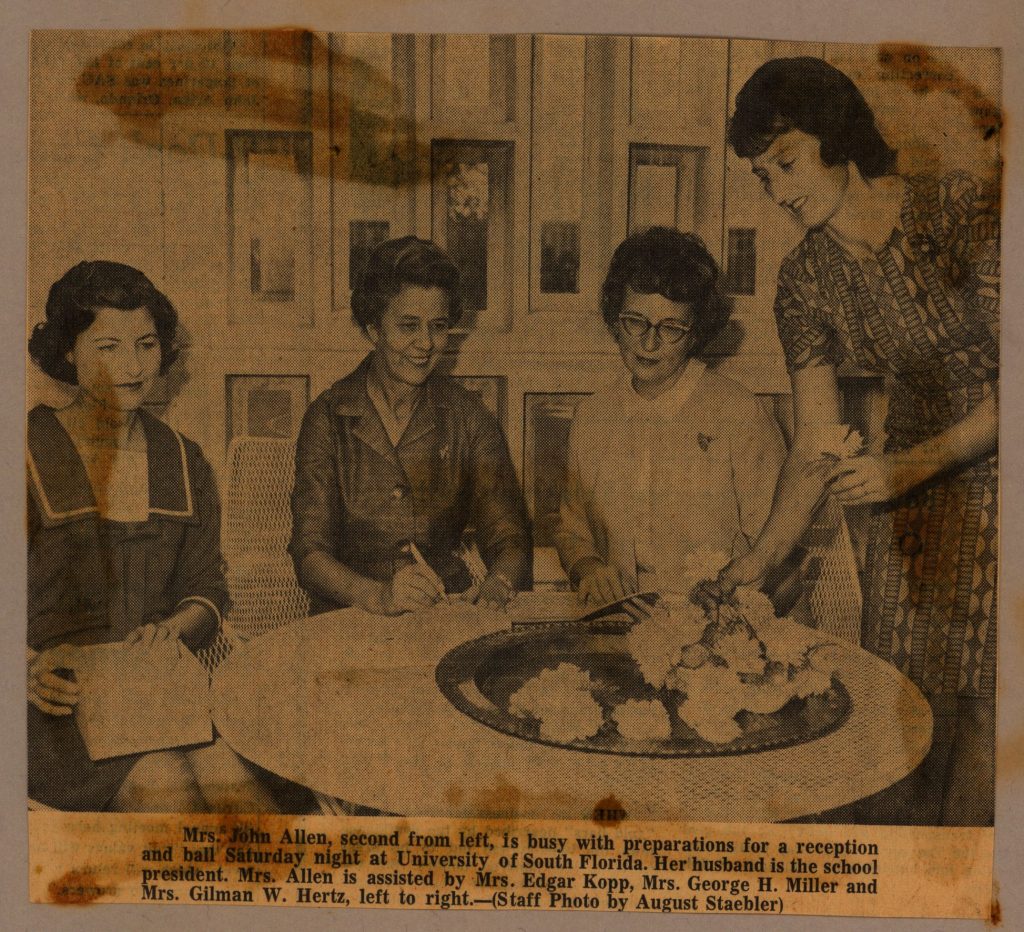 The Temple Terrace Garden Club and Altrusa International of Tampa Bay, FL, Inc. are also open collections that board members actively use and add to. Both collections describe their respective group's histories through photographs, newspaper clippings, awards, board meeting minutes, and related materials.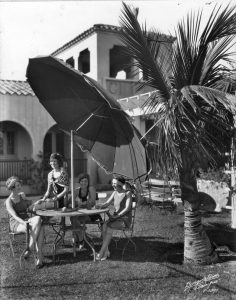 Researchers interested in the history of regional women's organizations should look no further than the Valrico Women's Club records, the Business and Professional Women's Club of Tampa records, the Palma Ceia Business and Professional Women's Club scrapbooks, and the Seminole Business and Professional Women's Club records, which chronicle women's groups in Tampa and surrounding areas from the early 1920s forward.
Those digging a bit deeper will find materials related to women's and ladies' group within larger organizations, such as the Centro Asturiano de Tampa. Researchers will also encounter women's club records in the Edith "Edie" Daly / Women's Energy Bank collection and the Armwood Family papers.
The depth and variety of records in Tampa Special Collections offer significant research opportunities for investigating 20th century women's organizations in the Tampa Bay area and beyond. Explore our print and digital collections to learn more and to immerse yourself in the rich history of women's civic achievements. To learn more, contact spcinfo@usf.edu or make an appointment.
Additional Resources
• Listen to former USF Librarian and longstanding USF Women's Club member Susan "Sue" Vastine in her Oral History interview: digital.lib.usf.edu/SFS0056002/00001
Support the USF Libraries
• Make a gift to the Altrusa International Club of Tampa Bay Inc. Collection Fund, which provides a scholarship for a deserving student and collection support, or the USF Women's Club/Grace Allen Library Endowment, which supports print and journal collections, as well as resources to advance the mission of the USF Libraries. For more information on how to support, contact Christina Wisz, Associate Director of Development at cwisz@usf.edu or 813-974-3888.
To read more about the USF Women's Club, including a photo gallery, head to lib.usf.edu/news/usf-librarieslove-usf-womens-club/.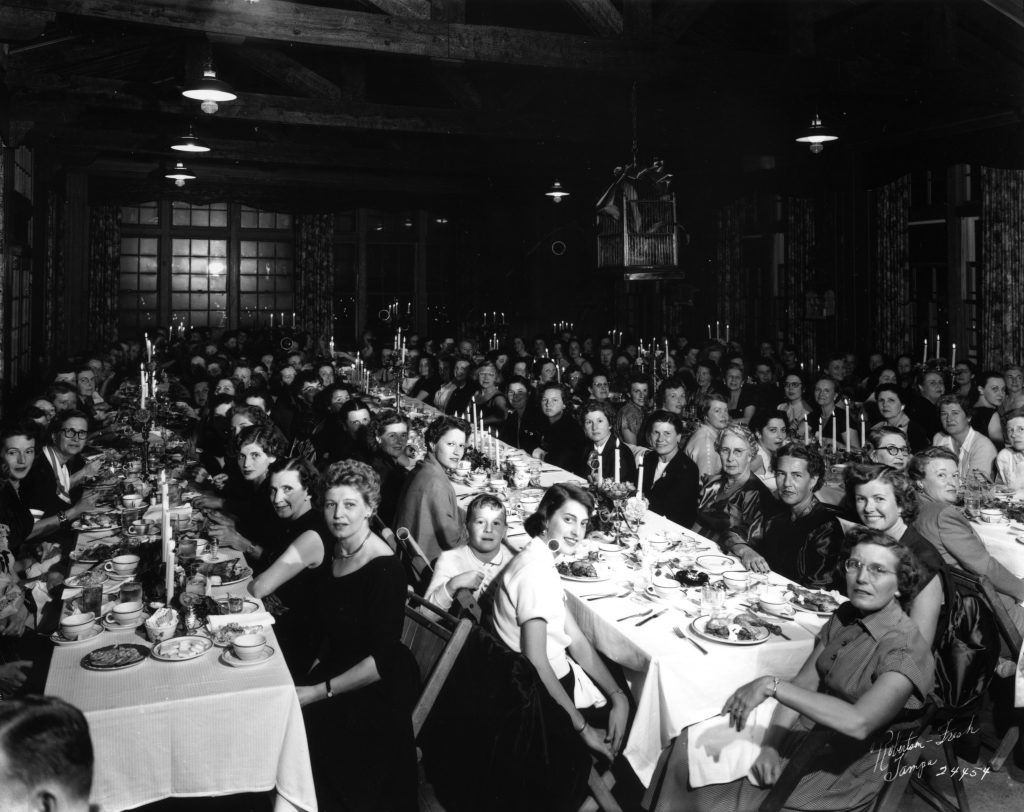 ---
(This piece is part of the USF Libraries' Women's History Month, aiming to bring women to light, to increase the visibility of the many who have made diligent efforts to create momentous change.)