The Secret Life of the Cuban Sandwich
September 15, 2021
Virtual doors open at 6PM, presentation at 6:30PM
YOU ARE INVITED! Come celebrate Latinx Heritage with the USF Libraries, Yelp Tampa Bay, and Lunchpool! This virtual event will be a live discussion led by USF Libraries' Andy Huse, author of the upcoming book, "The Cuban Sandwich, A History in Layers" (cubansandwichbook.com).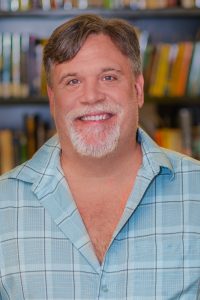 Andy will be joined by his co-authors Dr. Barbara Cruz and Jeff Houck. The event is free to join and open to everyone. Event participants have the chance to win a FREE copy of Andy's book, "From Saloons to Steakhouses: A History of Tampa." Join us to learn the secrets behind the Cuban sandwich and its history and impact on Tampa Bay.
HOW TO JOIN: RSVP on Yelp. You will receive an event link with information on how to login. And if you're a member of Yelp Elite Squad, you'll get a FREE Cuban sandwich and VIP swag bag from our VIP sponsors La Segunda and iHeartMedia.