Reading Time:
8
minutes
"The more you know about the past, the better prepared you are for the future." – Theodore Roosevelt
Historic and civic education are powerful tools that shape our worldview and provide insight into the understanding of current events, as well as our current socio-political climate. Learning history allows for a "greater sensitivity to human and cultural diversity," as stated by our own USF History department.
But not all histories have traditionally been taught or learned, and oftentimes we are exposed to myths, stereotypes, and other inaccuracies that warp the truth. If we are to make real change, we must understand where we came from—including the good, the bad, and the unjust.
To provide our USF community with authentic histories, particularly bringing to light the stories of marginalized populations, we bring you The Accurate American History Starter Pack. Although this list is not entirely comprehensive, it serves as a starter for those interested in discovering more.
To get started, below are books and collections that encompass an overview of American History and civil rights; from the pre-Columbus era, Native Americans and European settlers, the Revolutionary War, enslavement and the Jim Crow era, Women's History, and the fight for LGBTQIA+ rights. All the books listed are available at the USF Libraries for online and/or physical access via our catalog.
We invite you to not only peruse our collections and read the recommended books, but to also explore and do your own research. We're all on the path toward enlightenment together.
Pre-Columbus Era & Onward
Native Americans and indigenous peoples have historically been plagued with stereotypes that are still perpetuated today. Many Americans are oblivious to their histories and to the paramount contributions they've made to contemporary American society. These books refute claims against indigenous peoples and paint an accurate picture of the lifestyles and histories of Native Americans: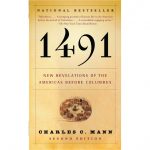 1491 tells a story of the pre-Columbian Americas — one that looks at both North and South America and suggests that the indigenous populations were larger, more culturally sophisticated, and more technologically advanced than History textbooks might suggest.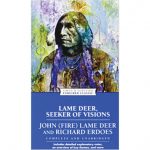 Storyteller, rebel, medicine man, Lame Deer was a full-blooded Sioux born almost a century ago on the Rosebud Reservation in South Dakota. His autobiography enables readers to gain a deeper and more developed understanding of the Native American culture and practices.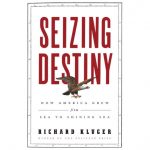 An exploration of the journey of how America became the fastest-growing and once-richest nation in the world at the expense of Native Americans' land, lives, and resources.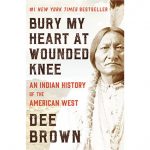 This book is universally recognized as one of those rare books that forever changes the way its subject is perceived. Using council records, autobiographies, and firsthand descriptions, Brown allows great chiefs and warriors of the Dakota, Ute, Sioux, Cheyenne, and other tribes to tell us in their own words of the series of battles, massacres, and broken treaties that left their peoples demoralized and decimated.
Uprising &
The Birth of the Nation
These books provide a holistic view of the most integral American trait: the pursuit of freedom. Regarding riot and uprising, one can learn about the Revolutionary War that laid foundation for the political systems we use today, and the momentous moves made by women in their fight for suffrage and equal rights: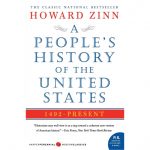 Read from the point of view of Native Americans, African Americans, women, migrant workers, factory laborers, and those living in poverty.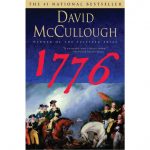 Compiling research taken from both U.S. and British History, 1776 features stories of those who marched alongside then-General George Washington, the everyday Americans who were pivotal to the country's success in the Revolutionary War, as well as the history behind the Declaration of Independence.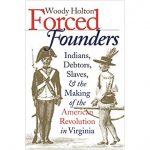 In this provocative reinterpretation of one of the best-known events in American History, Woody Holton shows that when Thomas Jefferson, George Washington, and other elite Virginians joined their peers from other colonies in declaring independence from Britain, they acted partly in response to grassroots rebellions against their own rule.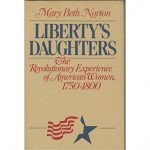 First published in 1980 and recently out of print, Liberty's Daughters is widely considered a landmark book on the history of American women and on the Revolution itself, exploring historical recounts from 1750–1800.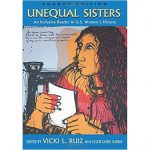 Unequal Sisters provides an unparalleled resource for understanding women's history in the United States today. When it was first published in 1990, it revolutionized the field with its broad multicultural approach, and continued, through its next two editions, to emphasize feminist perspectives on race, ethnicity, region, and sexuality.
The Black Experience
Explore the Black experience: the injustice and inhumanity following the heinous conditions of the Middle Passage; the devastating stories of enslavement, plantation life, and rebellion; and the formation of systemic racism and fight for Civil Rights: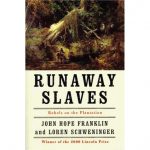 In Runaway Slaves, Franklin and Schweninger look at both slave life and slave rebellions, challenging the narrative that most slaves surrendered to their fate of slavery, demonstrating that plantations were often filled with racial violence and slave rebellions, and that white slave owners went to great lengths to maintain the practice of slavery.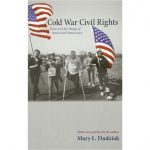 In what may be considered the best analysis of how international relations affected any domestic issue, Mary Dudziak interprets postwar civil rights as a Cold War feature. She argues that the Cold War helped facilitate key social reforms, including desegregation.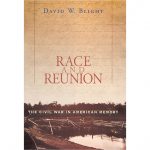 From post-war reconciliation to the ugly legacy of enslavement and Civil War, author and History professor David W. Blight examines the roles African-Americans endured during and after the war, and the denial of systemic racism that still exists in American culture and society today.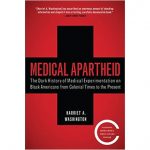 Learn the unearthed truths of dark and unethical medical experimentation on African Americans from colonial times to present day.
Our own Dr. K Stephen Prince, Associate Professor and Undergraduate Program Director in the History department here at USF, presents his books on Reconstruction in the South following the Civil War: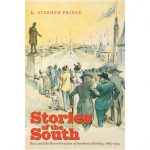 Examining novels, minstrel songs, travel brochures, illustrations, oratory, and other cultural artifacts produced in the half century following the Civil War, Prince demonstrates the centrality of popular culture to the reconstruction of southern identity, shedding new light on the complicity of the North in the retreat from the possibility of racial democracy.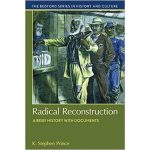 Prince explores the important role of the Radical Republicans in pressing for change during this period in a way designed to make the complexities of Reconstruction and its aftermath through speeches, letters, press coverage, legislation, and contemporary illustrations.
Love Wins
These books chronicle the foundational events, starting in the early 1950s, that contributed to present day freedoms for gender rights. With stories of love, activism, and judicial change, these books explore the holistic histories of LGBTQIA+: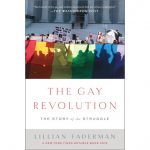 A comprehensive overview of the struggle for gay, lesbian, bisexual, and transgender rights in the United States from the 1950s to the early 21st century.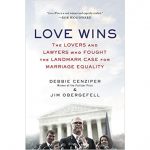 Love Wins reveals the dramatic and previously unreported events behind the Supreme Court case that bears Jim Obergefell's name. The poignant narrative will chronicle how a grieving man and his small-town lawyer, confronted with overwhelming legal, political, and personal setbacks, won the most important gay rights case in U.S. history.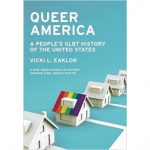 Written in the tradition of Howard Zinn's A People's History of the United States, Queer America provides a decade-by-decade overview of major issues and events in GLBT history including the Harlem Renaissance, changes in military policy, the Stonewall riots, organizations and alliances, AIDS, same-sex marriage, representation in the media, and legal battles.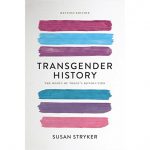 Covering American transgender history from the mid-twentieth century to today, Transgender History takes a chronological approach to the subject of transgender history, with each chapter covering major movements, writings, and events.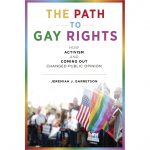 The Path to Gay Rights is the first social science analysis of how and why the LGBTQ movement achieved its most unexpected victory — transforming gay people from a despised group of social deviants into a minority worthy of rights and protections in the eyes of most Americans.
Recommended
Collections & Guide
African American History Collections

:

Spanning

more than 200 years of American History,

these collections

contain both

primary and secondary source materials documenting local, state, and national experiences of

African American

individuals, organizations, and institutions. Photographs, correspondence, sheet music, business and organizational records, and detailed histories comprise these expansive collections.

LGBTQ Collections

:

Featuring historically significant materials in monographic, audio-visual, ephemeral, and archival formats,

most of

our LGBTQ Collections are centered on the Tampa Bay area

. These collections document

the

history, culture, politics, community relations, and public health

of the LGBTQ community

, with m

ajor themes includ

ing

identity, sexual orientation, gender identity, gender studies, feminism, activism, and legal rights

.

Diversity, Equity & Inclusion Guide

:

Our resident research guide on diversity, equity, and inclusion presents a plethora of resources such as articles, books, databases, pedagogy, websites, and media

.