Giving Day at USF is turning into Giving Week, from Monday, April 5th – Friday, April 9th. This week-long celebration asks our USF friends and alumni all over the world to support initiatives from all three campuses. Here at the USF Libraries, we're asking you to share your #librarieslove for the environment.
Changes to the global environment mark an existential threat to our planet. To combat climate change and help drive solutions to ever-growing environmental challenges, the USF Libraries established the Florida Environment and Natural History (FLENH) Collection. FLENH focuses on unique materials that effectively document Florida's changing environment and provides opportunities for research to influence the future health and wellbeing of all living things.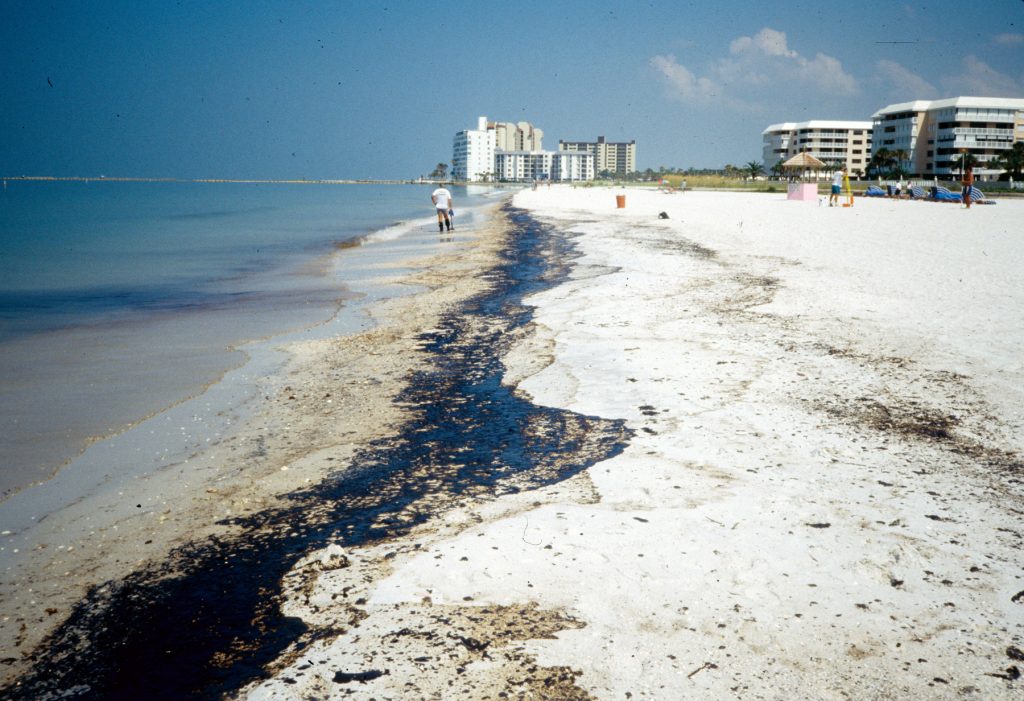 This rich collection integrates more than 20 existing collections, and includes raw data, photographs, and rare and important works of local and regional environmental scholars and conservationists. Explore these collections by visiting the FLENH Hub at flenh-usflibrary.hub.arcgis.com.
FLENH features scholars such as USF Integrative Biology Professor Emeritus John Ogden, PhD, who has donated thousands of photos from his research on tropical coastal marine ecosystems along with their accompanying journal publications, maps, data, and field diaries. It's a living collection intended to provide a window to the past to help future oceanographic exploration. Meet Dr. Ogden and hear from our Dean Todd Chavez, along with Special Collections Associate Librarian and resident historian Andy Huse, in the video below.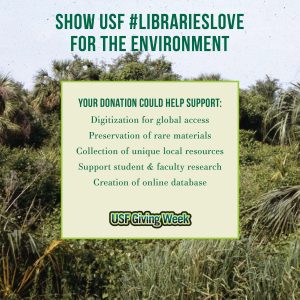 Help us plan for our future by showing your #librarieslove for the environment by going to usf.to/library21 to make a gift of any size. Your support allows us to provide exceptional education and research opportunities, and become the best research libraries for your USF.
For more information, contact Christina Wisz, Associate Director of Development at cwisz@usf.edu or 813-974-3888.