With the move to remote instruction in March 2020, and the quick cancelation of on-campus activities, it soon became clear that some USF students felt isolated. There was a need for intellectually stimulating opportunities, and students wanted to connect with their friends and the campus community.
In April 2020, student worker Scarleth Andino contacted Jessica Szempruch, USF Sarasota-Manatee campus librarian, and Kati Hinds, Coordinator of Student Organizations & Leadership at the Office of Student Engagement. Andino had an idea: She wanted to start a student book club — a virtual one.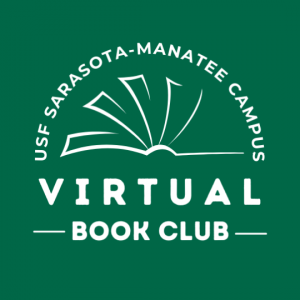 Szempruch and Hinds immediately started working to build the Virtual Book Club (VBC) in order to engage the students and bring together the USF Sarasota-Manatee community. They brought library specialist Evan Fruehauf on to the team, to help organize and facilitate student engagement, and officially VBC was born. The first meeting happened in May 2020, and the club continues to go strong, with planning underway for Fall 2021.
All aspects of student accessibility were considered in planning for and running VBC, including access to technology, ability to purchase books, students' confidence in participating in online discussion, and what a welcoming, inclusive virtual environment might look like. From the beginning, students have recommended and voted on which books to read, and those under financial strain due to the pandemic, could sign up to receive a complimentary book funded by the Office of Student Engagement — which would then be shipped directly to their home.
Typical book clubs often have monthly meetings to discuss a book in full at one time, but VBC students desired more continuous engagement. From the onset, it was decided that books would be broken up into manageable chunks, with synchronous weekly meetings held on Microsoft Teams to discuss each section. Meetings typically have between 15-20 participants, and each book takes 4 to 6 weeks to complete. Towards the end of each book, the VBC team solicits recommendations for the next read.
Since its inception, VBC has read 8 books in total: American Dirt by Jeanine Cummins, The Silent Patient by Alex Michaelides, Scythe by Neal Shusterman, Where the Crawdads Sing by Delia Owens, Stardust by Neil Gaiman, The Queen's Gambit by Walter Tevis, They Both Die at the End by Adam Silvera, and The Song of Achilles by Madeline Miller. The final Summer 2021 selection is This One Summer by Mariko & Jillian Tamaki. Since VBC's founding, membership includes all three campuses and over 110 people have participated — made up of 80% undergraduate students, 15% graduate students, and 5% staff and faculty.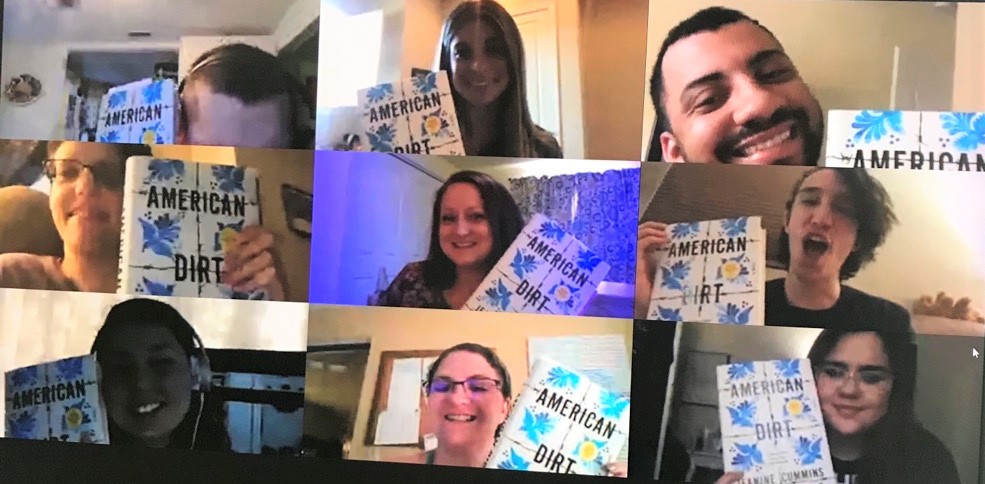 Between each meeting, VBC stays very active via a variety of formal and informal communications. A Microsoft Teams channel hosts asynchronous discussions and shares USF Libraries resources that enhance the book discussion or connect it to curriculum. In Spring 2021, a LibGuide was created to further enhance meaningful connections between USF Libraries resources and VBC picks. Student-led social media opportunities have also allowed students to share more casually and continue their book conversations. A student-led Instagram account, @usfsm_bookclub, posts book memes, interactive polls, and sends out reminders for meeting times — and a GroupMe chat allows for informal synchronous communications between meetings.
Extra event programming to complement the book themes has also been popular. For VBC books that have been adapted into movies, several Netflix Virtual Watch Parties were organized, allowing socially distanced members to share popcorn, conversation, and a relaxing evening with friends and fellow students. In conjunction with the selection of The Queen's Gambit, students also organized a virtual chess tournament.
Student survey responses indicate that the virtual aspect of VBC was a game-changer: It allowed many students who may not otherwise be able to participant in campus engagement events with the opportunity to make meaningful interpersonal connections with other students. Students overwhelmingly said VBC participation made them feel more connected to others and gave them a place where they felt they belong. A full 100% of survey respondents said they would recommend VBC membership to other students, and this collaborative partnership has been impactful to the faculty and staff involved as well. It's clear that during this socially isolating time, VBC created a space to foster engagement, build community, and provide the campus community with a sense of belonging.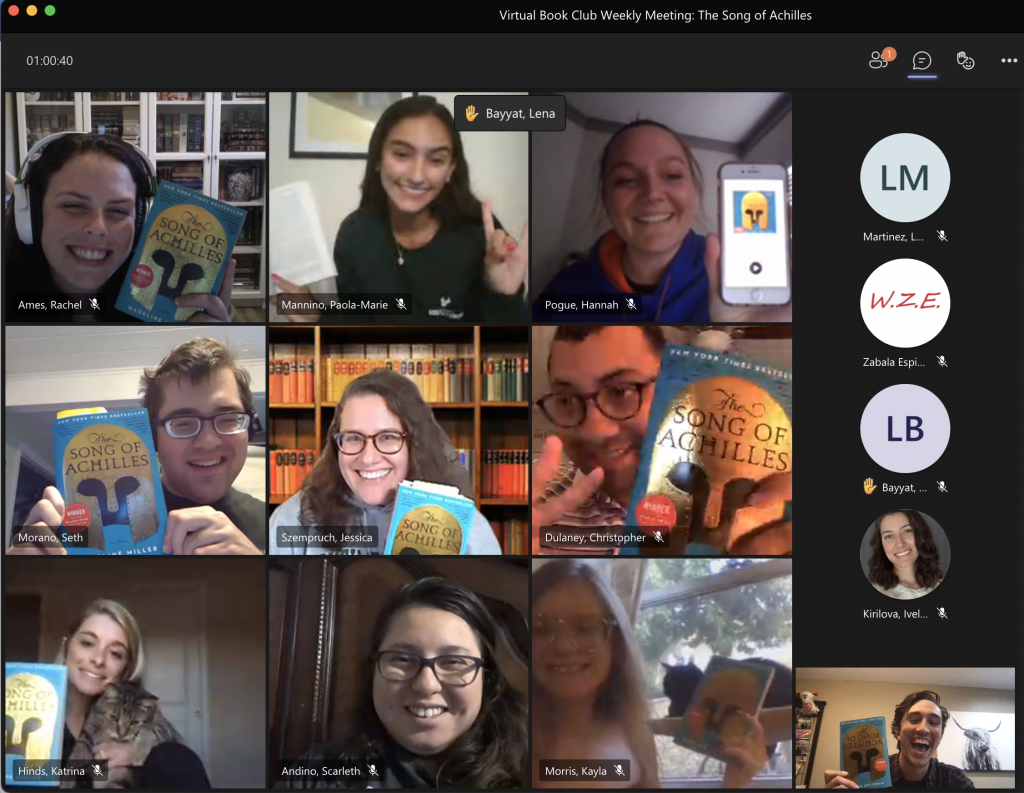 Due to student interest, the VBC was a featured as a Week of Welcome activity for the Fall 2020, Spring 2021, and Summer 2021 semesters. Plans are well underway to continue with VBC virtually in Fall 2021, and staff from the USF Judy Genshaft Honors College are working with the VBC team about collaborating on future events too.
In August 2021, VCB was selected as a recipient of the 2020-2021 Student Success Regional Chancellor Award! This award honors the work of an individual, team, department or college for outstanding contributions made to advancing student success on the St. Petersburg and Sarasota-Manatee campuses. The team will be celebrated at a virtual event September 13, 2021.
Students are invited to join VBC on BullsConnect at bullsconnect.usf.edu/VBCSM/club_signup. If you are a faculty or staff member interested in learning more about VBC, or getting involved yourself, please contact Jessica Szempruch at jszempru@usf.edu.