Jonathan Rodriguez is a graduate student at USF, and has been awarded the Patrick Riordan Memorial Research Award in Florida Studies. Jonathan's research interests include Archaeology of Atlantic Slavery and Colonialism, African and Arawak diaspora in the New World, Maroon settlements in the Greater Antilles, Afro-Caribbean Religion and Spirituality, and local histories of Ybor City.
Jonathan Rodriguez, Patrick Riordan Memorial Research Award in Florida Studies Recipient
M.A. in History with a concentration in colonial Latin America and Caribbean History, expected graduation May 2021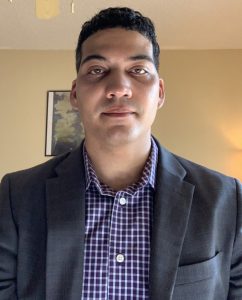 What interested you in applying for this research award?
While visiting USF Special Collections for a course I was taking, we were told by the staff of scholarship opportunities available. Due to my past research on Ybor City and my relationship with curator Andy Huse, I felt like I would be a good candidate for the Patrick Riordan Memorial Research Award in Florida Studies.
What was your favorite part of the research experience?
I have used the research award to examine observations made by Florida Writer's Project researchers on African inspired religious traditions in early twentieth–century Ybor City.
It is an honor to receive this award and I would like to extend my thanks to the Riordan family and the USF Libraries staff for awarding me the scholarship so I can pursue my academic goals and contribute to the vibrant multicultural history of Ybor City.
What are your plans for the future?
I am a volunteer researcher at the Institute for Digital Exploration (IDEx), and in the Fall, I will continue my academic journey by enrolling in the Applied Anthropology Ph.D. program at USF to work with Dr. Diane Wallman focusing on Caribbean Archaeology with a concentration in Cultural Resource Management.
---
Are you a student interested in applying to the current cycle of scholarships and research awards? Head to Awardspring via www.usf.edu/financial-aid/scholarships/.
The Libraries' scholarship and research award program ensures USF students are given opportunities to learn, discover, and succeed. Thank you to our generous library supporters for directly supporting our students and contributing to their success. You too can support students by donating to these scholarships and awards. Contact Christina Wisz, Associate Director of Development, at cwisz@usf.edu.