open_in_new Home Sweet Homecoming
event Thursday, October 8th
access_time 6 - 7 p.m.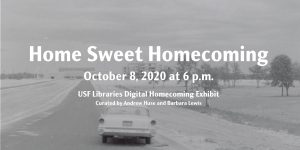 ---
Join the event at 6 p.m. on Thursday the 8th by clicking the following Microsoft Teams Live link: bit.ly/30fzwAm
We welcome you to engage in the presentation by utilizing the chat feature to ask questions and comment. We hope to see you there!
---
For the past sixty years, a diverse student body found a new home at the University of South Florida. In this age of disruption, our students are adapting to a new reality, and educational institutions everywhere are learning what an empty nest feels like.
Join the USF Libraries & USF Alumni Association for homecoming as we show some love for the people and places we call home on Thursday, October 8, 2020, from 6-7 PM.
Librarians Barbara Lewis and Andrew Huse will unveil our new virtual exhibit, Home Sweet Homecoming, and discuss the history of USF and homecoming, and the University archives.
Drawing upon images and the memories of those who lived it, Home Sweet Homecoming is a tribute to our students past and present, the University we've built together, and a heartfelt reminder that there is no place like our home away from home.
To RSVP or to learn about sponsorship opportunities contact Christina Wisz at cwisz@usf.edu.
Has USF felt like home sweet home to you too? Submit your photo(s) to be featured in the exhibit and on @USFLibraries social media when you RSVP. Include your name, caption for the image, and graduation year (if applicable). GO BULLS!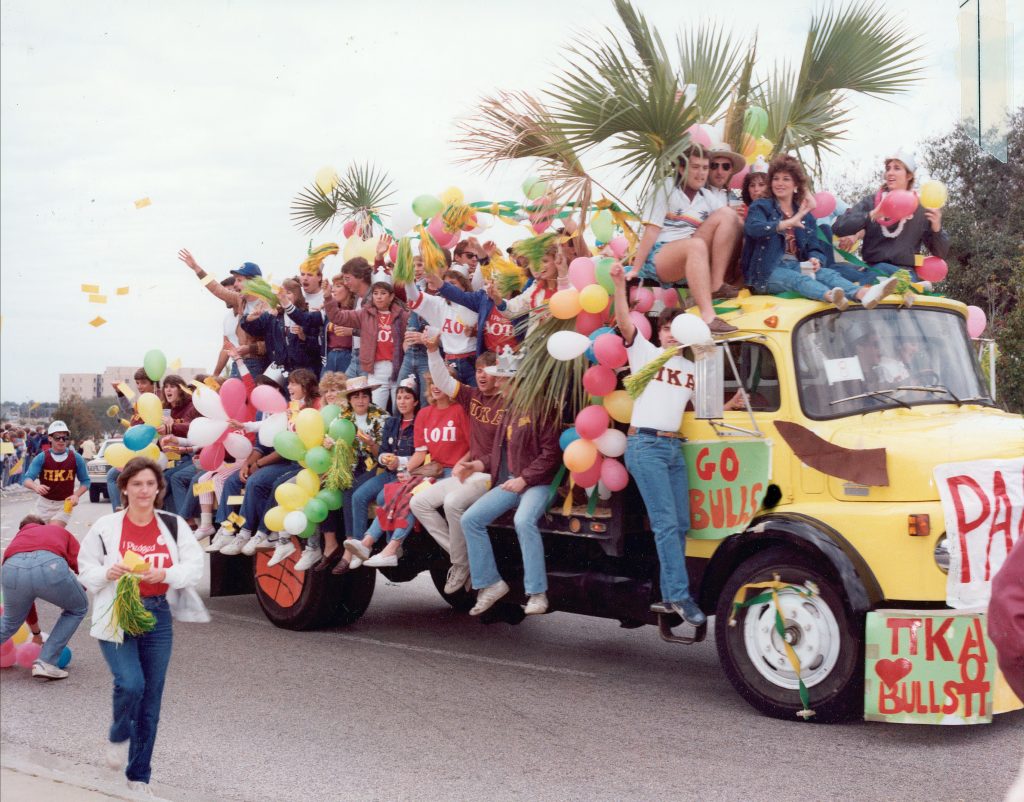 Check out the USF Homecoming site for more ways to connect.