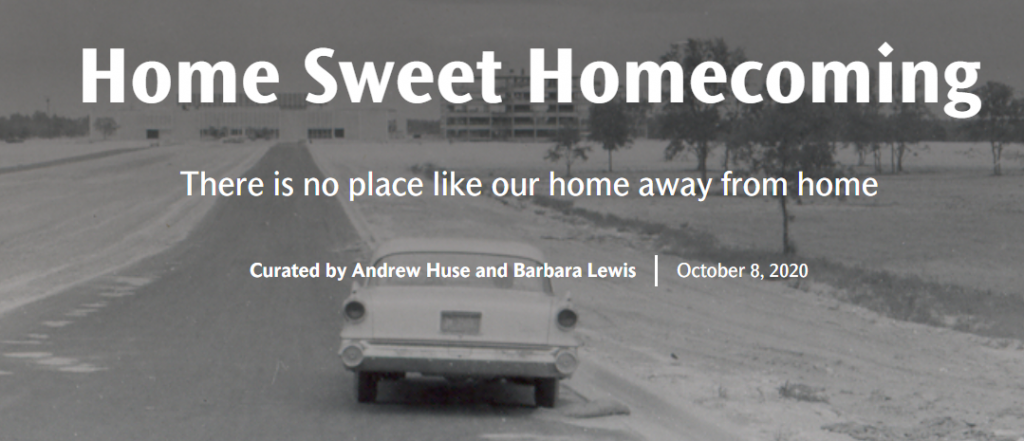 Drawing upon images and the memories of those who lived it, Home Sweet Homecoming is a tribute to our students past and present, the University we've built together, and a heartfelt reminder that there is no place like our home away from home.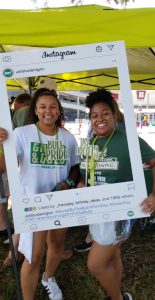 Peruse the exhibit at your leisure, or watch the recording of the unveiling on YouTube, with behind-the-scenes history and stories from Special Collections Archivist and Librarian Andy Huse and Digital Learning Librarian Barbara Lewis.
If you'd like to be included in the exhibit and USF history for years to come, submit your photo(s) to Christina Wisz, Associate Director of Development, at cwisz@usf.edu, or Special Collections at spcinfo@usf.edu. Include your name, caption for the image, and graduation year (if applicable).
For more history of USF Homecoming, explore our 2014 exhibit Once Upon a Homecoming: Once upon a time in what would become Bulls Country, there grew a university with no traditions, no dormitories, no mascot, no athletics, and a small-campus identity. At the University of South Florida, traditions slowly developed as its programs and amenities grew, culminating in an annual Homecoming celebration—an opportunity for USF students and alumni to show their school spirit.
GO BULLS!