Reading Time:
2
minutes
If you have visited the USF Sarasota-Manatee campus, you may have wondered why such a lush forested area is the first thing you see. It's because one of Florida's most important and protected keystone species, the gopher tortoise, makes its home amongst that protected Florida foliage.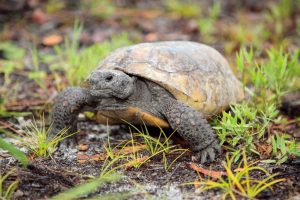 Gopher tortoises (Gopherus polyphemus), and their burrows in particular, support over 350 commensal species—including the gopher frog, Florida mouse, burrowing owl, and multiple snake species. Gopher tortoises can live incredibly long lives, but are considered a threatened species as they are at great risk of habitat loss due to human development. In order to spread awareness and inspire appreciation of Florida's only native tortoise species, Florida Gopher Tortoise Day is held annually on April 10th.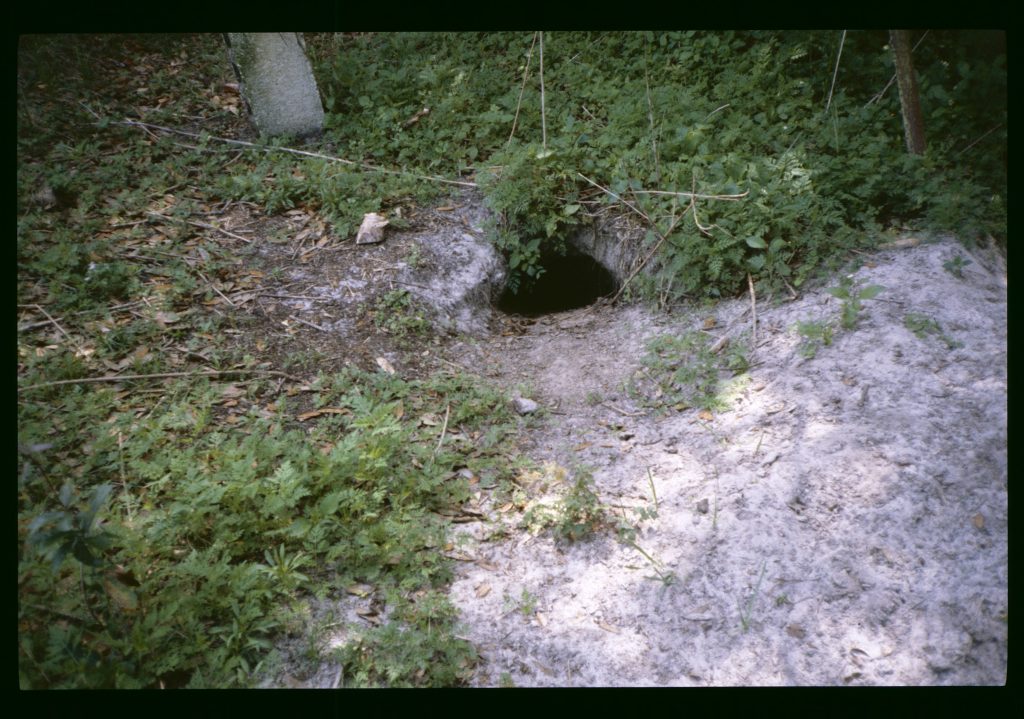 Here at USF, the Information Commons and Library Services on the Sarasota-Manatee campus will welcome visitors for Gopher Tortoise Days. From April 11-14th, from 10 a.m. – 2 p.m., join us to learn more about this fascinating species. Visitors will be greeted by Dr. Edie Banner and her Tortoise Team of students, who serve as stewards of the protected area. A pictorial tour of the habitat and student research posters will be on display throughout the week as well.
To learn more about Gopher Tortoise Days and gopher tortoises in general, visit our Gopher Tortoise Resource Guide.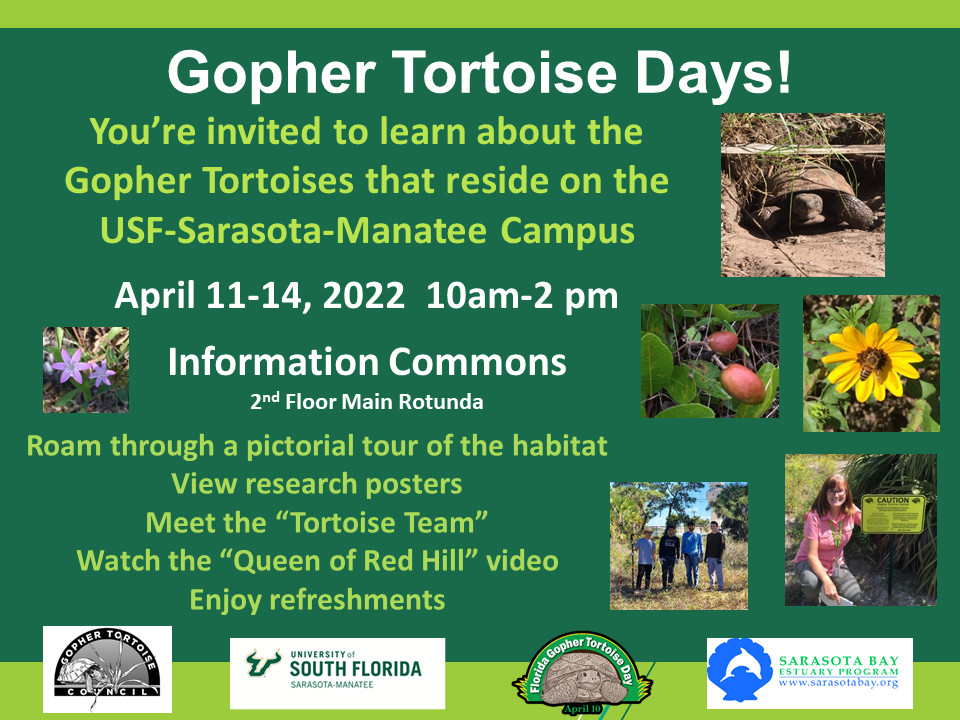 Interested in learning even more? USF Tampa Special Collections has a multitude of environmental collections, including numerous resources on the gopher tortoise. Contact spcinfo@usf.edu.