In this challenging time of limited access to the world around us, and with the increased need for remote learning, the Digital Heritage and Humanities Collections (DHHC) in the University of South Florida Libraries are creating new ways to explore without leaving home. The DHHC has been documenting cultural and natural heritage sites, artifacts, and museum collections for nearly two decades, and are focused on bringing their immersive and realistic models to life in ways that let researchers, students, and the interested public experience the world around them from their armchair.
From immersive 3D tours of important National Landmarks, UNESCO World Heritage sites and monuments, and distinctive museum artifacts and collections, the DHHC is making these virtual and experiential tours and data available for the classroom, tourism, and historic preservation needs.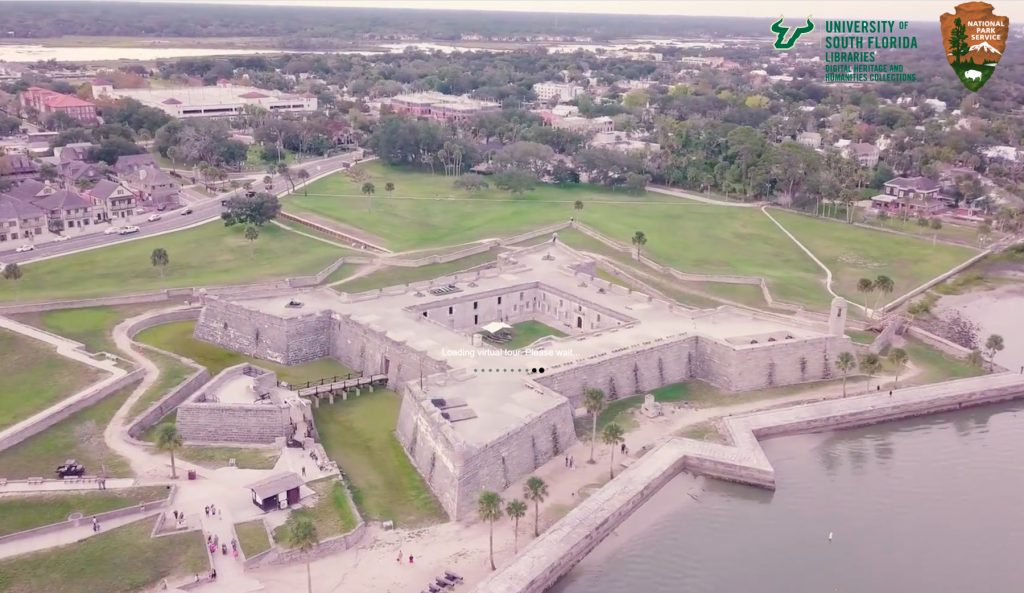 A number of newly available virtual tours, including many sites from Florida, are showcased on the USF Libraries DHHC website. The virtual visitor can take a walk at Abercrombie Park in St. Petersburg Florida, or visit a National Monument in 3D and take a 360 tour of the historic Castillo de San Marcos National Monument in St. Augustine, Florida. Space buffs can explore the launch pad of Apollo 1 Memorial at Cape Canaveral, and a number of historic launch complexes that highlight our nation's history.
Virtual visitation includes exploring with your computer or mobile device, or you can use virtual reality (VR) gear and have realistic 360-degree rotational perspectives of each structures' interior and landscape—interacting with these sites like you never could before. There are 3D models embedded within the tours, as well as videos and educational annotations and material, helping provide interactive learning content and greater access to places in a time when access is limited.
Steven J. Roberts, Chief of Interpretation, Education & Visitor Service, for the Castillo de San Marcos & Fort Matanzas National Monuments, says these ways of engaging with the past have never been more important and relevant than now.
"During these challenging times of the COVID-19 pandemic, we are continually looking for opportunities to share our parks—Castillo de San Marcos and Fort Matanzas National Monuments—with the public. What better way than through a virtual tour? Thanks to our partnership with USF, we continue to invite people to explore these forts while staying safe and healthy."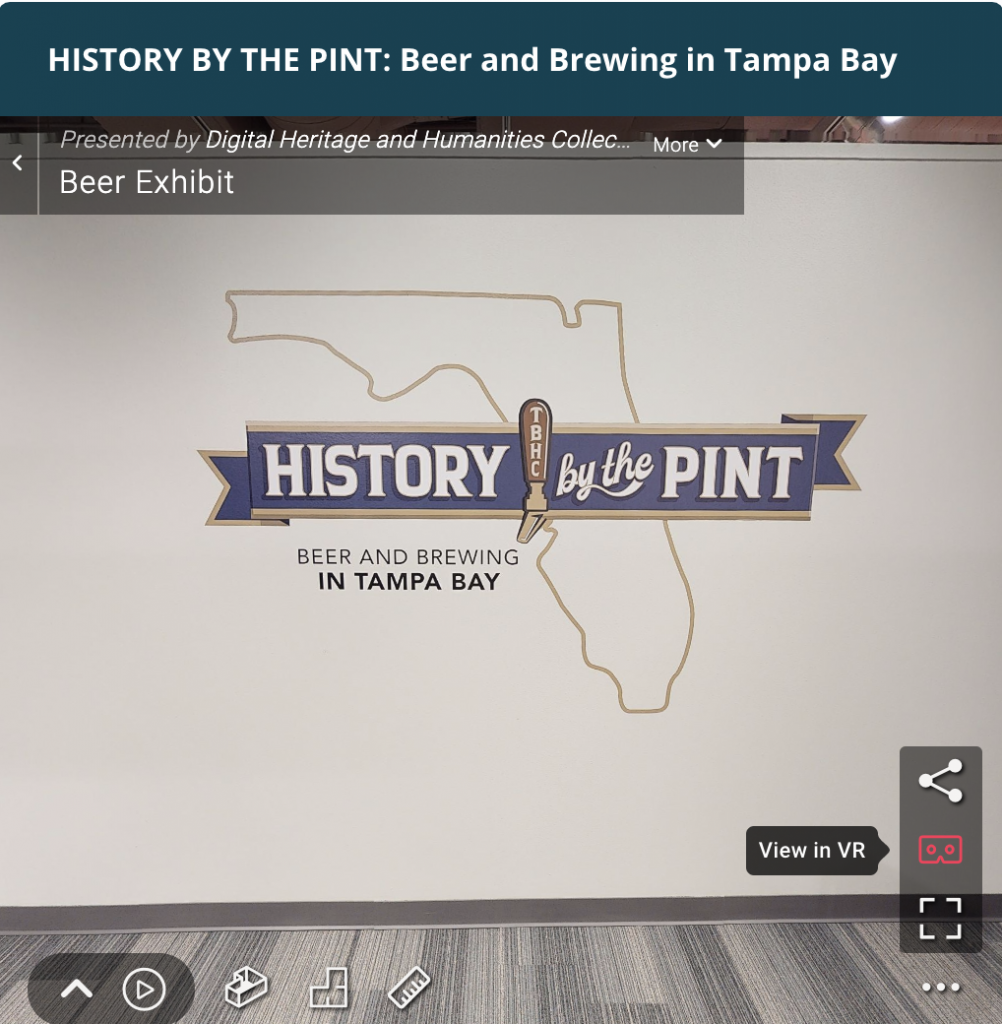 Explore museum exhibits at the Tampa Bay History Center, and experience the past through interactive digitization of Tampa's architecture and cultural history. Learn about beer and brewing in Tampa Bay through the "History by the Pint" exhibit, or walk-through iconic moments in history recreated out of LEGO® bricks in the "Brick History" exhibit. And don't forget the ongoing Tampa Through Time Project, to see how the Tampa Bay area has developed and changed over time.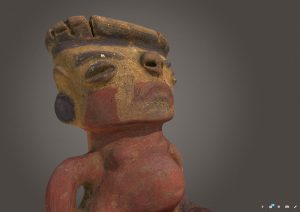 The DHHC also showcase artifacts from various museums that allow virtual visitors to take in much more detail than at most in-person exhibits. In The Bishop Museum of Science and Nature, virtual visitors can find ancient ceramic artifacts from archaeological sites in the greater Tampa area. In the Tampa Bay History Center's digital artifact collection, experience Florida history by examining the historic Seminole doll or peruse the Jim Crow-era Jackson Rooming House that is currently being preserved and restored thanks in part to 3D documentation and measured as-built modeling by the DHHC team.
"Our tours are being sought out by educators looking to use digital content in their remote classrooms, by researchers looking for immersive ways to see and understand the past, and by explorers looking for ways to engage with the world in this time of quarantine and limited access," says Dr. Travis Doering, Co-Director of the DHHC. "We have been recording the world around us as a way to preserve and research the past," he says. "And now our digital collections are taking on new importance as a primary way to teach, learn, and share.

Tours and artifacts are made viewable on laptops, mobile devices, and virtual reality headsets, including Google Cardboard options. Start your exploration today by visiting dhhc.lib.usf.edu/virtual-tours/.