Each year, works and materials enter the public domain due to the expiration of copyright. As we approach 2021, some of the items in our USF Libraries collections are ready to enter the public domain.

Copyright is "exclusive rights granted by law to copyright owners for protection of their work." This law protects an author's work for the entirety of their life plus 70 years, and then the work is eligible to enter the public domain.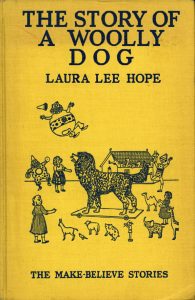 When works enter the public domain, it means the creative materials are no longer protected by intellectual property laws such as copyright, trademarking, and patenting. Works in the public domain are made available to the public and as a result, these works can be copied, distributed, performed, displayed, and obtained without permission, but no one can own the work. Laws authorizing materials to expire, and therefore be in the public domain, opens opportunities for creativity in the choices and organization of how the materials are used.
Since 2019, the USF Libraries have been digitizing a select number of items from our collections to celebrate them entering the public domain. The materials provided from the collections are freely accessible for anyone to use and build upon.
Last year in 2020, we digitized 20 items from our collections. This coming year, we are digitizing 21 of your favorite items from our collections! And we need your votes!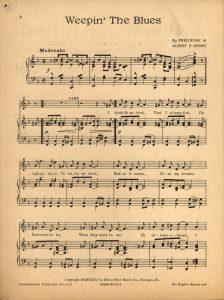 Categories include Children's Literature, Florida Studies, Science Fiction, and Sheet Music.
Decide what 21 materials entering the public domain will be digitized by heading over to our survey to submit your selections: lib.usf.edu/digital-dialogs/2020/06/26/help-us-celebrate-the-public-domain-in-2021/
Learn more about copyright protections, the public domain, and permissions with our Ask Your Copyright Librarian service via our Copyright LibGuide. This guide details information about the public domain and shows you how to properly use copyrighted material.