Black History Month, also known as African American History Month, is a celebration of the contributions, achievements, and history of the Black community. It began as a week-long commemoration called Negro History Week, and was founded in 1926 by Dr. Carter G. Woodson (known as the "Father of Black History"). Woodson also founded what is today called the Association for the Study of African American Life and History (ASALH), whose mission is to every day "promote, research, preserve, interpret and disseminate information about Black life, history and culture to the global community." In 1976, President Ford issued the first Observance of Black History Month, and to this day, each president has continued to honor the tradition.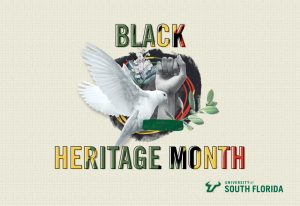 USF's Black Heritage Month is designed to educate the university and Tampa Bay communities on the importance of the history and significance of Black culture. The university is proud to demonstrate its commitment to diversity, inclusion, and dismantling systemic racism by investing in many initiatives and projects.
There are also a variety of campus-wide events hosted by the Office of Multicultural Affairs that are designed to celebrate the importance and significance of Black culture.

Black Heritage Month allows us the opportunity to deepen our understanding of Black history and culture, particularly in the context of our American history, which is fraught with injustice and inequality. Learning history allows for a "greater sensitivity to human and cultural diversity," as stated by our own USF History department. The USF Libraries honors this month as an educational endeavor and shines a light on the often-unheard history, stories, and experiences of Black lives.
This month, and beyond, we encourage you to pay tribute by exploring the resources below. As libraries, we also want to emphasize that our buildings are safe spaces for discussion, exploration, and learning. Questions or want to know more? Ask a Librarian.
Antiracist Reading List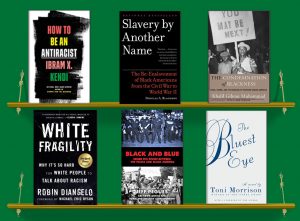 The Antiracist Reading List includes books categorized by Antiracism and Talking about Race, #BlackLivesMatter, Criminal Justice and Policing, Education, Fiction, History, Intersectional Feminism, Memoir, Science, Structural Racism, and Voting Rights. You can find TED Talks and podcasts and recommended reading for children that tell stories of the Women Freedom Fights, Rosa Parks, Representative John Lewis, and more. Information on USF's Enlightenment Workshop Series is also available.
Accurate American History Starter Pack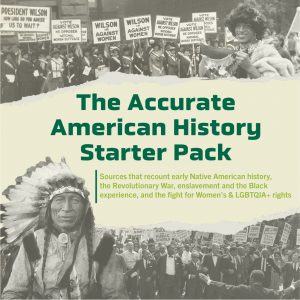 The Accurate American History Starter Pack is meant as a place to begin, to learn accurate histories that too often go untold or are misrepresented. These resources include, and go beyond, the Black Experience, and cover topics such as enslavement, plantation life, and rebellion, and the formation of systemic racism and fight for Civil Rights.
African-American History Collections
Our African-American History Collections document the culture, contributions, and lived experiences of our local Black community. Through first-hand stories, learn about the individuals, families, and organizations and the ongoing work to better their communities. Here are just some of the many collections we host in Special Collections.

The Florida Sentinel Bulletin Collection is Florida's largest and most widely read African American newspaper, founded in 1945. The Weekly Challenger has documented the history of St. Petersburg's African American community since 1967, and continues to present news and information to Tampa Bay.

In the Florida Negro Papers and Narratives of Formerly Enslaved Peoples Floridians Collections, read first-hand accounts of formerly enslaved individuals collected by the Florida Writer's Project during the 1930s.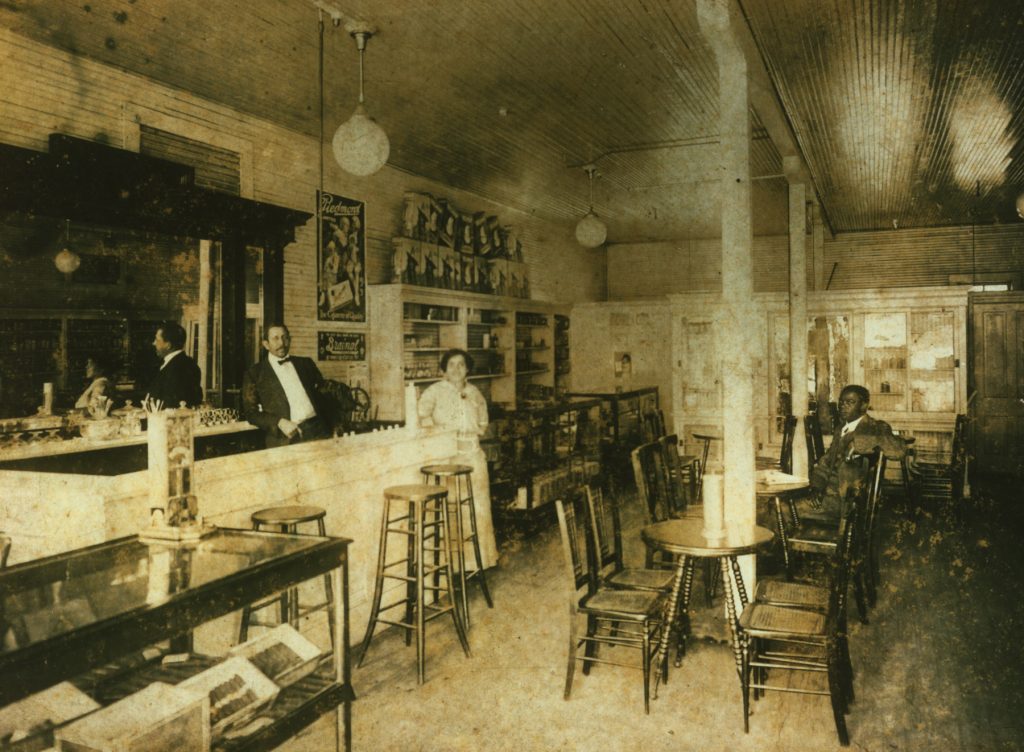 The Armwood Family Papers include historically significant photographs and articles regarding the prominent family who opened the first African American-owned drugstore in Tampa. Papers from the Florida NAACP and the southeastern Equal Opportunity Office can be found in the Robert and Helen Saunders Collection and Harold Nathaniel Reddick Collection.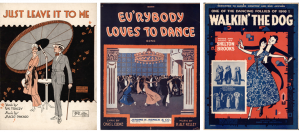 The Bank of America Black Sheet Music Collection reflects the major influences African Americans had on popular music. Dive into the digital exhibit Swing Along! The Music of Early African American Composers to see this sheet music come to life.
The digital exhibit Jazz in Florida is an ongoing project that began in 2016, and contains oral histories, photographs, sheet music, and other materials that document and preserve Florida's place in jazz history.
Soon, you'll be able to experience these collections like never before, all in one central, open access portal, called the African American Experience in Florida (AAE). After the protests in June, Dean Chavez promised to leverage our existing collections in order to "promote peaceful solutions and promote social justice for all." Librarians Tomaro Taylor, from Tampa Special Collections, and David Shedden, from St. Pete Special Collections, are leading this initiative through the creation of AAE, which will be full of stories of the everyday experiences of African Americans in Florida. More to come!