Brandi Jagars is a full-time staff member of the Textbook Affordability Project (TAP) team at the Libraries, serving as the College Coordinator. She'll be graduating with a Master's in Library & Information Science this month!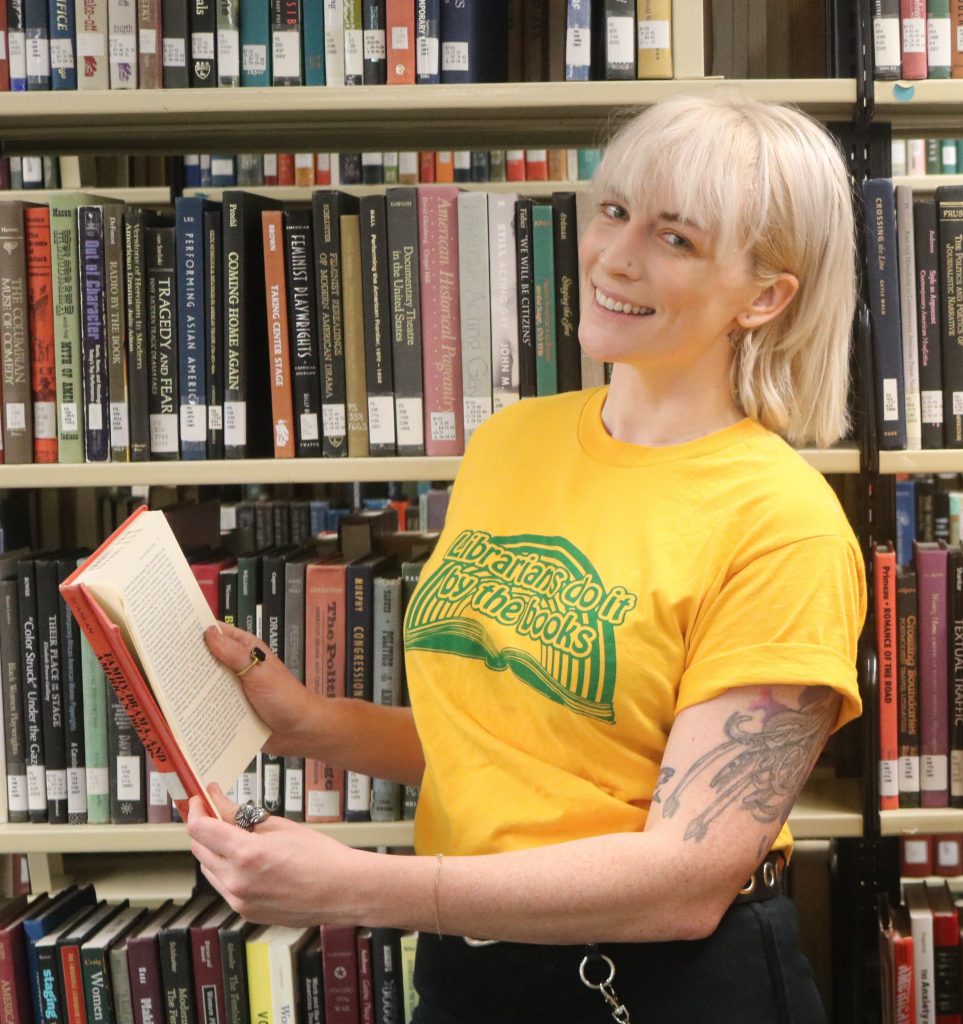 HOW HAS THE LIBRARY CONTRIBUTED TOWARD YOUR ACADEMIC GOALS?
Being able to apply what I've learned through the MLIS program in real-time has been very helpful in my understanding of the profession.
HOW HAS WORKING AT THE LIBRARY AIDED IN YOUR CAREER GOALS?
I was not aware that I wanted to pursue an MLIS before I began working at the Library; now I can't imagine any other professional path for myself!
WHAT ARE THE NEXT STEPS IN YOUR CAREER?
I'm starting a new program in the Spring! I'll be working on my Master's in Learning Design and Technology. The program offers courses that will directly complement my MLIS and will better prepare me for the educational side of librarianship.
WHAT ADVICE WOULD YOU GIVE SOMEONE ON A SIMILAR PATH AS YOURS?
Take time to slow down and admire how much work you have already put in. This year is tough, so be good to yourself. If you figure out how to do this, please let me know.
HOW HAS IT BEEN WORKING AND STUDYING VIRTUALLY? HOW DID YOU BALANCE THEM BOTH?
Honestly, I haven't taken an in-person class in a very long time, even during undergrad studies, so I'm pretty used to that side of things. However, this is the first time I have ever worked a job remotely for an extended period of time. It's harder to separate work/life/school into neat piles when everything is happening in the same location. Changing where I work inside my house, and writing out a schedule/routine helps, but I'm still not sure I got the "balance" part of it just right.
WHAT'S ONE SKILL OR FACT YOU LEARNED ABOUT YOURSELF OVER QUARANTINE?
I love picking up random DIY projects to have something to create that is not a part of work or school. I just restored a vintage patio glider bench, and I love repurposing old housewares.
IF YOU WEREN'T SOCIAL-DISTANCING RIGHT NOW, WHAT WOULD YOU BE DOING?
I miss my friends, so I'd probably have a huge dinner at my house and invite way too many people.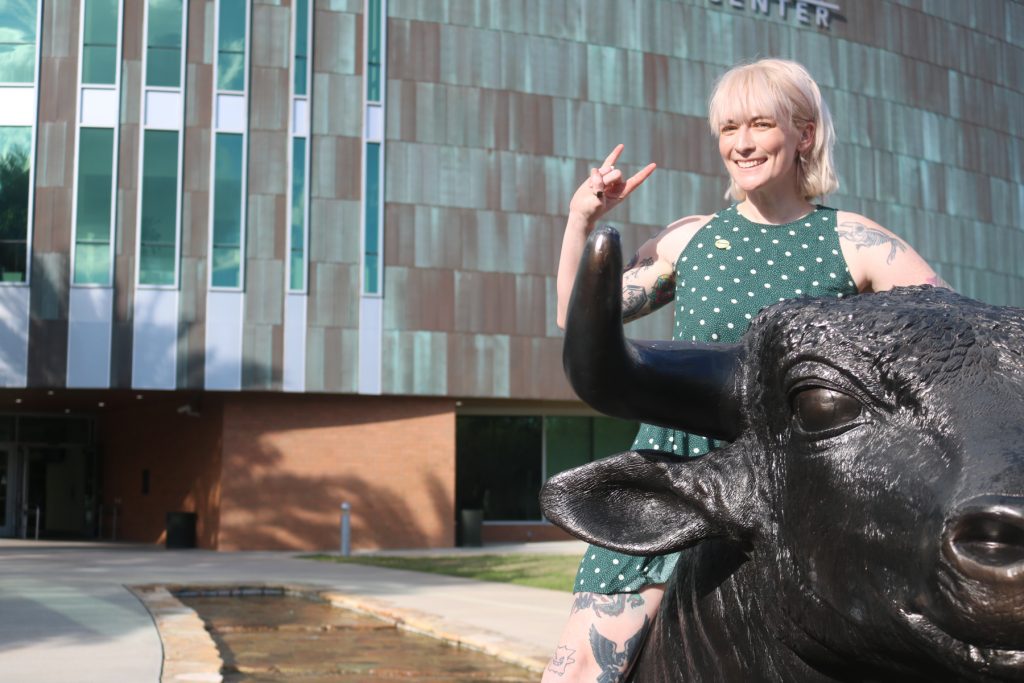 ---
Thank you, Brandi, for your contributions to the Libraries' success and textbook affordability—helping to save students millions of dollars! Congratulations on graduating, and GO BULLS! 🤘