Women have made significant contributions to the world's history that often go unnoticed. In honor of Women's History Month, Assistant Librarian Barbara Lewis has curated a guide of online items in the USF Libraries catalog.
Women's History Bibliography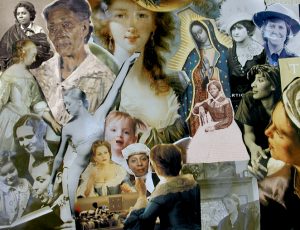 The Women's History Bibliography provides a list of books and videos about the contributions women have made in specific fields, eras, and countries.
Learn about The Hello Girls: America's first women soldiers, Florida Women Who Shaped History, Ladies For Liberty: Women Who Made a Difference in American History, and so so many more.
Women's Biographies
The Women's Biographies is not a list of famous women. Rather, it is an attempt to introduce you to many women whose names you may not recognize and their legacies.
Learn about Sophie Germain: Revolutionary mathematician, Madame Wu Chien-Shiung: The first lady of physics research, The female king of colonial Nigeria, Ahebi Ugbabe, and many more.
Once in the guide, click on the
icon to open the full-text. Or, click on the title or abstract link to see a summary of the resource. Happy exploring!
---
(This piece is part of the USF Libraries' Women's History Month, aiming to bring women to light, to increase the visibility of the many who have made diligent efforts to create momentous change.)