open_in_new 2021 Books Save Lives
event Thursday, February 4, 2021
access_time 2 p.m.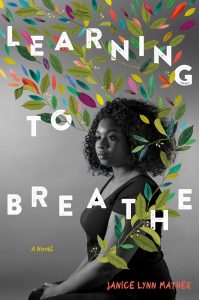 You are invited to the annual Books Save Lives Award Reception celebrating Janice Lynn Mather, 2021 award winner and author of Learning to Breathe.
Thursday, February 4th at 2 p.m.
Hosted virtually through Microsoft Teams.
Please RSVP to receive login information on or before February 3rd to Ginny Puckett at ginny@usf.edu.
If you'd like to read the book before the event, you can access a copy of the ebook from the USF Libraries catalog.
"I believe that young adult literature saves lives, and I am living proof of that."
— Dr. Joan Kaywell, Professor of English Education (retired), University of South Florida
Dr. Kaywell established the Hipple Collection of Young Adult Literature in Special Collections, and each year bestows the Books Save Lives award to an up-and-coming author whose work inspires young readers to overcome hardship. You can read more about past award recipients at https://lib.usf.edu/special-collections/tampa/childrens-young-adult-literature/hipple/kaywell-award/.