Create and Capture in The Studio
The Studio is a mixed-use multimedia space available in the Digital Media Commons. You may bring your own photography, video recording, and/or audio recording equipment or, if available, checkout DMC equipment.
---
Resources Available at the Studio
Chroma Key Wall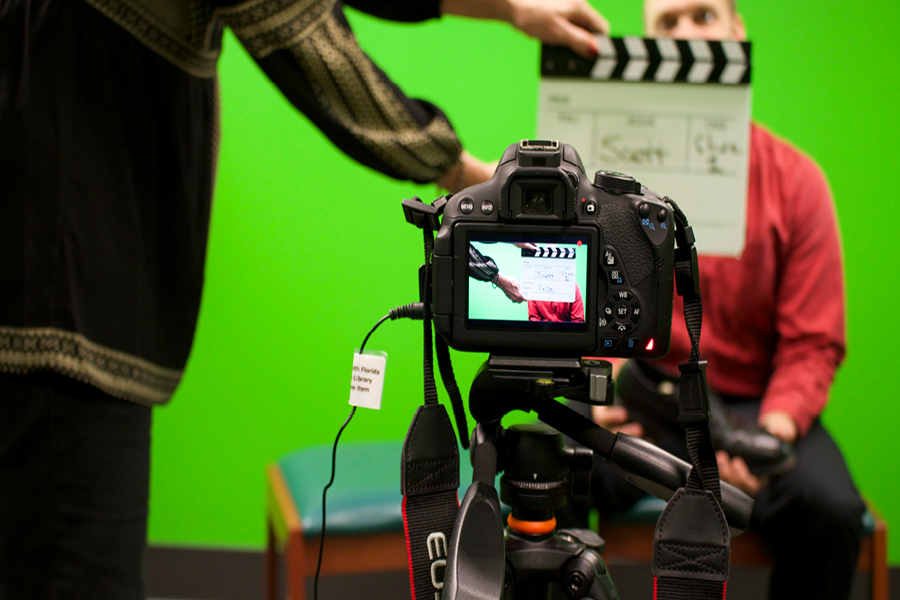 A green wall, evenly illuminated with overhead studio LED light panels. Perfect for simple green screen tasks so you can simulate environments around you in post-production.
Backdrops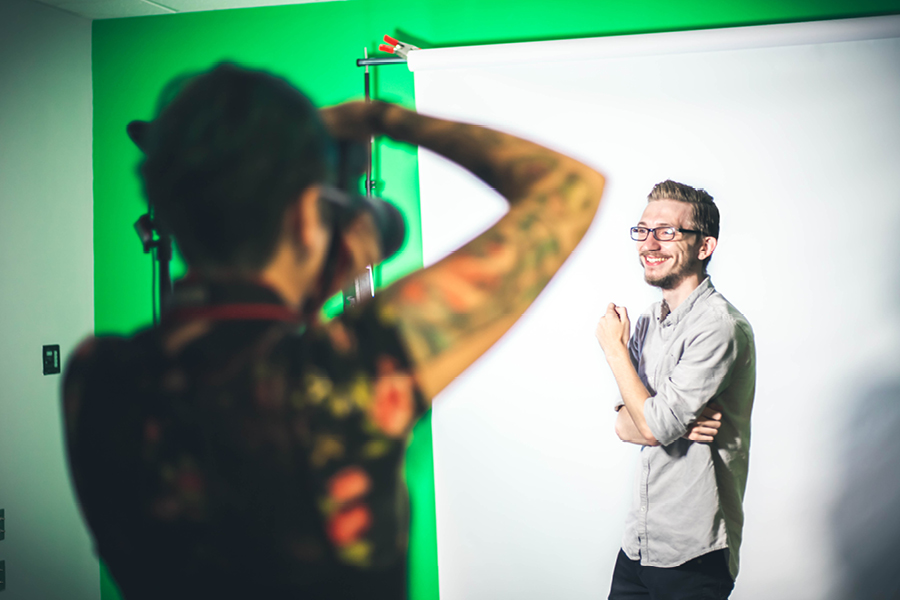 A white and black backdrop are available in The Studio for clean, flat backgrounds. Perfect for anyone looking to get a professional headshot.
Studio Lights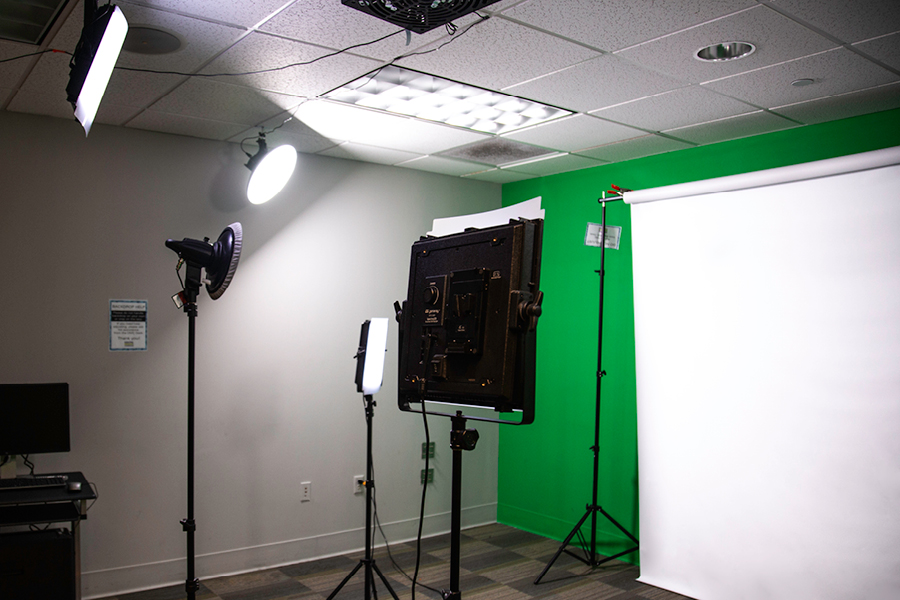 Four overhead fill LED panels, two freestanding LED panels, paired with a key-light for photographers, helps you get a perfect Studio setup.
Virtual Reality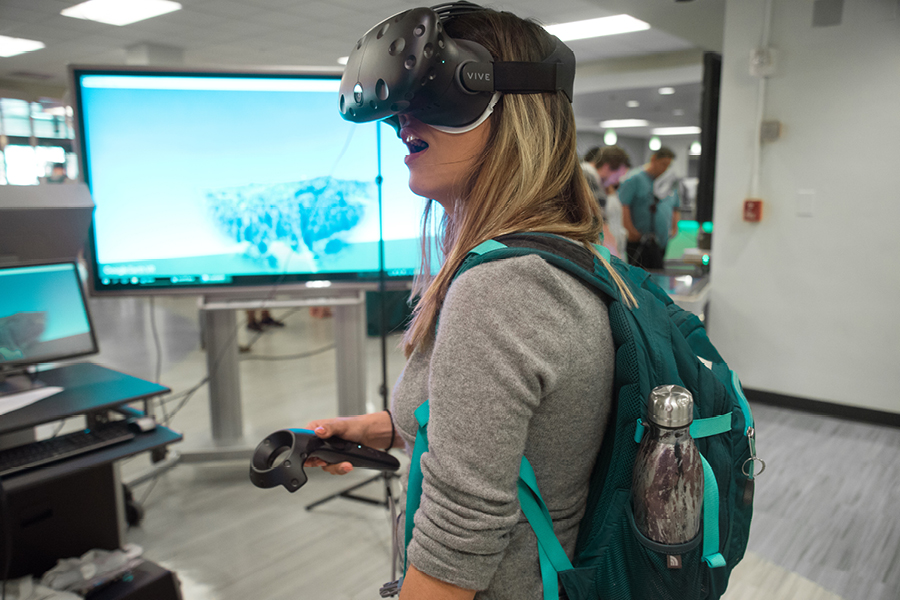 Explore using Google Earth, create your own world with Tilt Brush, or be immersed in 3D objects in SketchFab. However you use it, our HTC Vive headset and controllers will provide an experience that you won't forget.
Soundproof Panels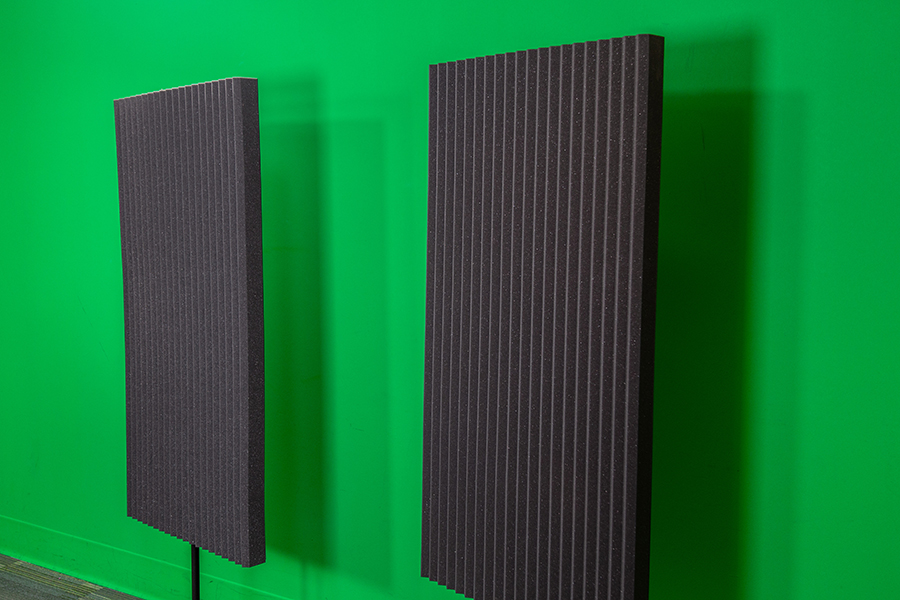 Four insulated and dense sound proof panels that can be readjusted inside of the Studio for a clean recording experience.