Need help with a specific program? Make an appointment with one of our specialists!
BRAEDON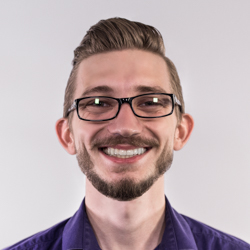 Hello! I'm Braedon, and I'm a Student Lead here in the DMC. I'm a fourth year Integrated Public Relations and Advertising major in the Zimmerman School of Advertising and Mass Communications, and my main passions are photography, videography, and music production. I hope one day to be the creative lead on a team with an advertising agency working among the best of the best. I'm incredibly skilled with most if not all Adobe software they have to offer, and I am more than happy to assist people with taking on new programs!
Expertise:
Adobe After Effects
Adobe Lightroom
Adobe Photoshop
Adobe Illustrator
Adobe Premiere Pro
Adobe InDesign
Adobe Dreamweaver
Adobe Audition
Adobe Dimension
Image-Line FL Studio
Ableton Live
EMILY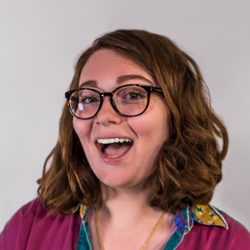 Hello!! My name is Emily, I am a Student Lead and I am currently a fourth year here at USF in the Zimmerman Advertising Program (ZAP). Since I am studying Advertising, knowing the various Adobe programs is completely necessary for editing, publishing, and producing ads. I am very familiar with Adobe Illustrator and Photoshop, and learning more about Premiere Pro and Dimension every day. The programs aren't as intimidating as they seem, and I am here to help you learn!
Expertise:
Adobe Illustrator
Adobe Photoshop
Adobe Premiere Pro
Adobe Dimension
RAYAN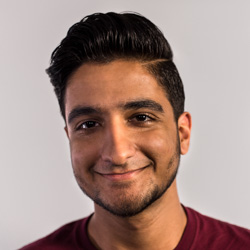 Hey y'all! My name is Rayan and I work as a Student Workshop Lead here in the DMC. I am currently a Junior in the Mechanical Engineering Department. Despite not being related to my field of study, I have a huge passion for photography, and all the behind-the-computer stuff that comes along with it, and am in the proccess of setting up a photography business on the side. Whether you need help learning how to use your new camera, or are just trying to edit your pictures, I would love to be there to help you with it. See y'all in the DMC!
Expertise:
Adobe Lightroom
Adobe Photoshop
Adobe Illustrator
SolidWorks
ABBEY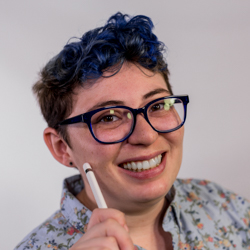 Hello there! I'm Abbey and I'm a Digital Media Specialist in the DMC! I am an animation student here at USF and I specialize in digital art and animation, so you can rely on me for help in programs like Adobe Photoshop, Premiere Pro, Indesign, Animate, and Clip Studio Paint. I love to play video games or knit and crochet when I have some free time. I interned at Echo Bridge during the 2018 summer and would like to eventually animate professionally at Cartoon Network. I teach the Drawing for Photoshop workshop here at the DMC and am the unofficial official expert on the Wacom Cintiq!
Expertise:
Adobe Animate
Adobe Photoshop
Adobe Premiere Pro
Adobe InDesign
Clip Studio Paint
Wacom
ANDRES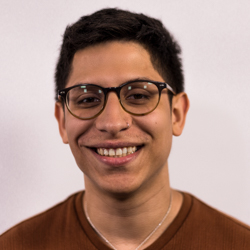 Hello! My name is Andres, I am a Marketing major at USF, as well as a Student Assistant here in the DMC. I am working towards combining creative mediums with business mindsets. I have been working with the Adobe Creative Cloud for about a year now, and have gained a lot of knowledge and expertise in some major areas. I am skilled at Adobe Photoshop, Lightroom, and Premiere Pro. I enjoy music of most genres and have been classically trained at singing. I play a variety of instruments, such as guitar, piano, and drums. I am extremely excited to work with everyone, and improve upon my knowledge of these programs!
Expertise:
Adobe Photoshop
Adobe Lightroom
Adobe Premiere Pro
STEFANIA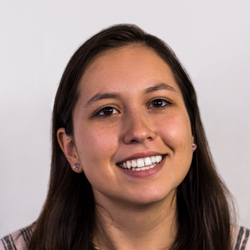 Hi there, I'm Stefanie and I am a Finance student as well as a Student Assistant here in DMC. I enjoy learning new avenues to showcase my creativity, mainly using Adobe Photoshop. I love learning new programs and then teaching others what I have learned and I look forward to working with all of you!
Expertise:
Adobe Photoshop
Adobe Illustrator
KAITLYN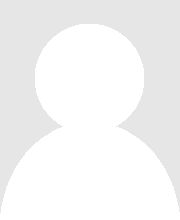 Hi! I'm Kaitlyn and work as a Student Assistant here at the DMC! I'm a Senior at USF and I am dual-majoring in International Studies and Applied Linguistics. I have a background in technical theater, as well as photography and videography. I love to learn new things and help others learn new skills. No matter your skill level, I'll help you achieve your digital media goals!
Expertise:
Adobe Premiere Pro
Adobe Photoshop
Audacity