Need help with a specific program? Make an appointment with one of our specialists!
BRAEDON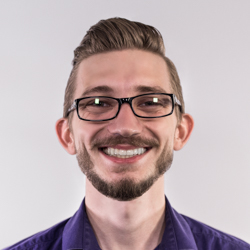 Hello! I'm Braedon, and I'm a Student Lead here in the DMC. I'm a fourth year Integrated Public Relations and Advertising major in the Zimmerman School of Advertising and Mass Communications, and my main passions are photography, videography, and music production. I hope one day to be the creative lead on a team with an advertising agency working among the best of the best. I'm incredibly skilled with most if not all Adobe software they have to offer, and I am more than happy to assist people with taking on new programs!
Expertise:
Adobe After Effects
Adobe Lightroom
Adobe Photoshop
Adobe Illustrator
Adobe Premiere Pro
Adobe InDesign
Adobe Dreamweaver
Adobe Audition
Adobe Dimension
Image-Line FL Studio
Ableton Live
EMILY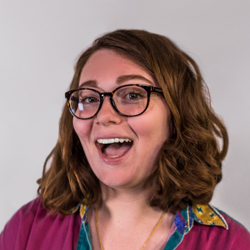 Hello!! My name is Emily, I am a Student Lead and I am currently a fourth year here at USF in the Zimmerman Advertising Program (ZAP). Since I am studying Advertising, knowing the various Adobe programs is completely necessary for editing, publishing, and producing ads. I am very familiar with Adobe Illustrator and Photoshop, and learning more about Premiere Pro and Dimension every day. The programs aren't as intimidating as they seem, and I am here to help you learn!
Expertise:
Adobe Illustrator
Adobe Photoshop
Adobe Premiere Pro
Adobe Dimension
RAYAN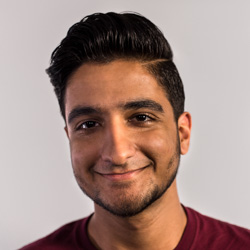 Hey y'all! My name is Rayan and I work as a Student Workshop Lead here in the DMC. I am currently a Junior in the Mechanical Engineering Department. Despite not being related to my field of study, I have a huge passion for photography, and all the behind-the-computer stuff that comes along with it, and am in the proccess of setting up a photography business on the side. Whether you need help learning how to use your new camera, or are just trying to edit your pictures, I would love to be there to help you with it. See y'all in the DMC!
Expertise:
Adobe Lightroom
Adobe Photoshop
Adobe Illustrator
SolidWorks
KAITLYN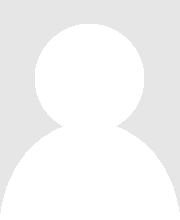 Hi! I'm Kaitlyn and work as a Student Assistant here at the DMC! I'm a Senior at USF and I am dual-majoring in International Studies and Applied Linguistics. I have a background in technical theater, as well as photography and videography. I love to learn new things and help others learn new skills. No matter your skill level, I'll help you achieve your digital media goals!
Expertise:
Adobe Premiere Pro
Adobe Photoshop
Audacity
ARWIN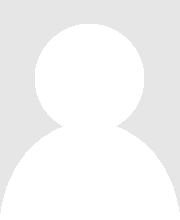 More info to come!
Expertise:
HALEY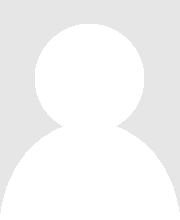 More info to come!
Expertise: