Reading Time:
2
minutes
Post written by LeEtta Schmidt, Carla Fotherby, Barbara Lewis, Jane Duncan, and Lesley Brooks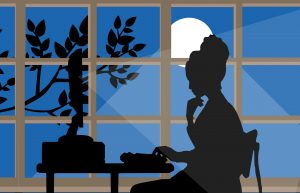 Supplementing the instruction received in the class with online resources is not new, and it has become even more important now that most, or all, of a student's educational experience has been pushed online as institutions try to mitigate the deleterious effects of COVID-19 on the lives of students.  Libraries and institutions of learning around the world have risen to the challenge of updating and improving their catalogue of online learning resources. The Digital Dialogs team has cobbled together a list of helpful tools and resources.

In addition to the list below, check out some of our previous posts on other tutorials and resources:
Tutorials 
LinkedIn Learning (https://www.usf.edu/it/class-prep/linkedin-learning.aspx)
USF students who create a LinkedIn account have free access to all of the LinkedIn Learning catalog (previously Lynda.com).  This catalog consists of instructional content for programs like Excel and Photoshop, concepts like copyright, and skills like career management and listening. 
Library Online Tutorials and Workshops (https://www.youtube.com/channel/UCPzKPKu6yTwAZF4H1_i8NCA/videos)

This resource includes quick guides and tutorials to using library resources, citation methods, as well as videos explaining core concepts like 'Finding and Evaluating Resources for College Writing,' 'What is Copyright?,' and 'Understanding the Annotated Bibliography.' 
Ted Talks (https://www.ted.com/talks)

TED Talks provides free streaming video content that allows viewers to gain knowledge from expert in various fields, such as education, business, science, technology, and creativity. Videos are available with subtitles in over a hundred languages. Students can not only learn from the content of the videos; they can also learn how to create and format an effective presentation and argument. 
Tools 
With online learning, presentations by students necessitate use of software rather than in-class delivery. Visual appeal is an important component, much more so when the audience's focus is entirely on the project rather than the speaker and project. The following resources are either free or allow a free trial period. 
StoryboardThat (https://www.storyboardthat.com/)
With Storyboard, students can create storyboards within a drag and drop interface using a large selection of custom artwork. 
Florida Center for Instructional Technology (https://fcit.usf.edu/)
The Florida Center for Instructional Technology offers over 100,000 pieces of free digital content for use by students and teachers.  
Creative Commons Images (https://ccsearch.creativecommons.org/)
Creative Commons Images searches across an impressive 300 million images from open APIs and Common Crawl datasets. The site offers one-click attribution and machine-generated tags. This is a great resource for any student project or presentation. 
Adobe Creative Cloud (https://software.usf.edu/creative-cloud-for-students)
Adobe Creative Cloud is offered free of charge to currently enrolled USF students; subscription for individuals paying out-of-pocket is currently around $600. You have access to powerful software for rendering and manipulating graphics, photography, video, web, and more—and it is no cost to you.  The USF Libraries – Tampa campus offers tutorials through Digital Media Commons.