Reading Time:
2
minutes
As more collections are digitized or born-digital and as new tools are developed for collecting, processing, analyzing, and disseminating scholars' work, we have a multitude of opportunities to experience scholarship in new ways.  Each month, "Across the Academy" will, in the hopes of inspiring and motivating our readers, introduce an exemplary collection or project from institutions around the world.
This month, we'll be looking at What Jane Saw, an online time travel experience to two museum exhibits that were held in the same exhibition space at 52 Pall Mall and visited by Jane Austen.  The first exhibit in 1796 was the first-ever museum dedicated to William Shakespeare and the Shakespeare Gallery displayed paintings of famous scenes from his plays.  The second exhibit was a retrospective created by the British Institution of the works of Sir Joshua Reynolds (1723-1792), a celebrated portrait painter.  Other than a print catalog, no other record of this exhibit exists.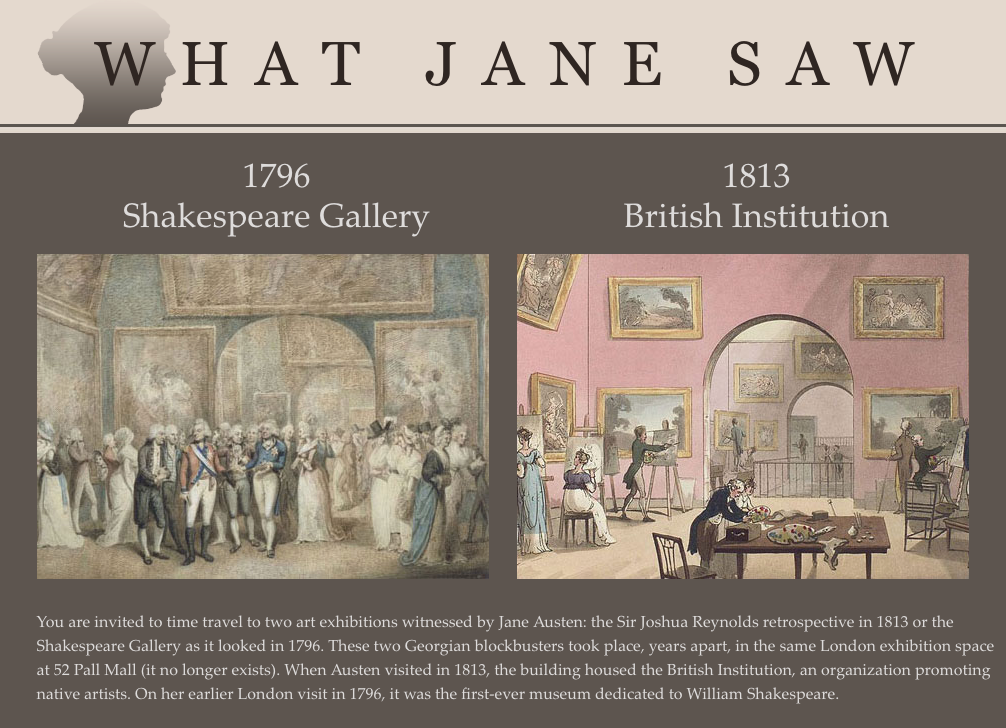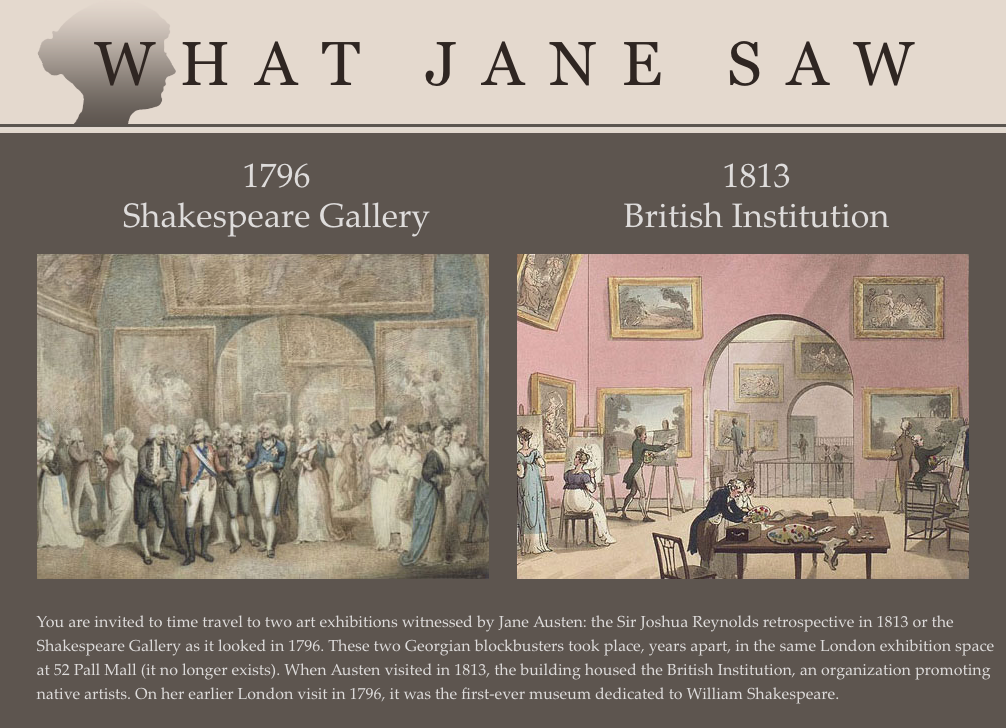 The website, which was released on May 24, 2013, reportedly 200 years to the day that Ms. Austen visited the British Institution exhibit, recreates the rooms and the artwork as they could have appeared during the exhibitions, although the actual positioning of each of the paintings is unknown.  Viewers can move virtually through each of the galleries, click on each piece of artwork for information about the work, and compare the look of the 1796 rooms to the 1813 rooms.  The site also includes an interactive digitized copy of the original catalog.
The site was created and is maintained via support from the University of Texas – Austin's Liberal Arts Instructional Technology Services.  Like most highly specialized online exhibits, WJS does not appear to use out-of-the-box solutions, such as Omeka, but is uniquely coded for this work.  Since its release, WJS has been viewed and reviewed several times.  For more information, please check out –